5 Strange Things Your Homeowners Insurance Covers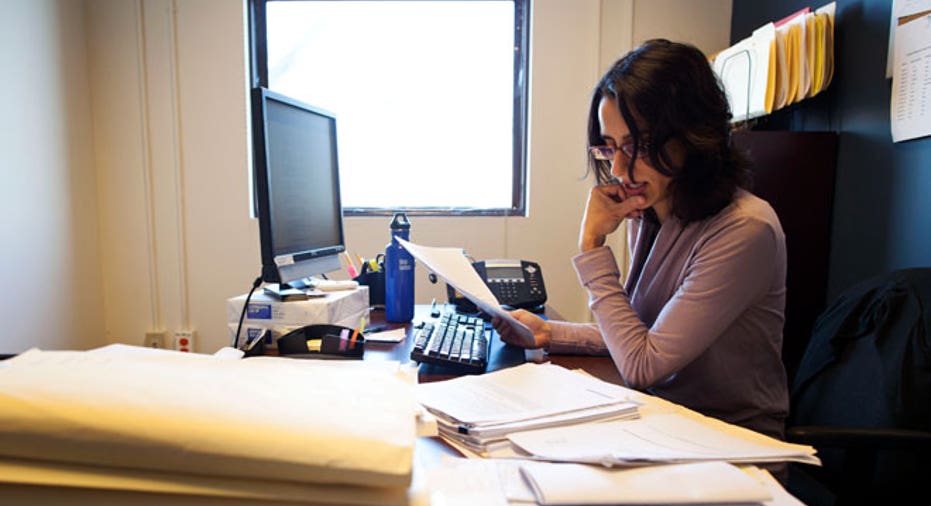 Ghosts can be haunting, especially in one England establishment, according to the proprietor. A pub owner in Suffolk County bought a 1 million pound insurance policy to protect him if any patron was hurt or killed by unfriendly Caspers, says a BBC report. The bar, located next to a graveyard in the town of Lowestoft, is believed by some to be haunted by the ghost of an old monk.
Have your own poltergeist problem? Don't look for relief in your homeowners insurance. Bill Wilson, director of the Independent Insurance Agents & Brokers of America's Virtual University, says he's never heard of a traditional policy that covers troubles linked to paranormal activity. But with Wilson as a guide -- and embracing a Halloween vibe -- let's run down five strange things that your homeowners insurance typically does cover.
1. It came from the sky
Do you look to the heavens and fret over what's out there, like meteors, old satellite debris and other space junk that could drop on your home?
Wilson says you can breathe a bit more easily, at least when it comes to your coverage. Most homeowners have "open perils" policies, meaning you are protected from anything that isn't specifically excluded. Damage that comes from "falling objects," which includes stuff that comes from the sky, is usually covered. In fact, Wilson notes, it's fairly rare to find a policy that doesn't include "falling objects" protection.
Fine, but what if a space alien was texting while flying and crashed its UFO into your bedroom?
"Theoretically, you should be OK," Wilson says. "If it falls from the sky, that should mean you'd be covered."
2. Volcano erupting. What, again?
Volcanic eruptions are another incident that comes under "open perils." Wilson says many policies have coverage for volcanic action built in, but it is limited to any damage to your structure and possessions caused by lava or volcanic ash. That means you'll need a separate earthquake policy to be covered for any tremors and resulting damage connected to an eruption.
The volcano clause is especially important in a state like Hawaii, which also has a state-run volcano insurance program to provide even more coverage for residents in the highest-risk regions.
3. Stampeding beasts
Wilson recalls a claim by a client whose home was trashed by a herd of goats. "They were a neighbor's goats and somehow they got in," he says. "They went berserk, destroying all sorts of things."
But the homeowner was protected because most policies cover stampeding animals. There is, however, a distinction. Wilson says that the coverage only applies to animals that you don't own or keep -- so, you're probably out of luck if your dogs ruin the furniture. Also, the offending animals must be considered "wild," not domestic. The goats were determined to be wild, even though belonging to the neighbor.
4. Don't touch the tombstone
Headstones and other grave markers are often targeted by Halloween pranksters. But Wilson says tombstones are generally covered by homeowners insurance if they're cracked, crushed or defaced with paint.
"They're seen as valuables, so they're protected in the policy," he says, noting that reimbursement usually ranges from $1,000 to $2,500.
Homeowners can raise the limit by purchasing additional insurance.
"I have seen limits as high as $10,000 [for a fancy tombstone or crypt], but that's not common," says Wilson.
5. When the worst happens
Many, but not all, policies include protection to help you with clean-up costs if there's been a murder, suicide or unattended death in the home, says Wilson.
"Not all policies have this coverage, so you need to look at the policy or discuss it with your agent," suggests Wilson.
Also, if you're robbed or burglarized, your home insurance may cover you up to $1,500 for any reward money you offer for information if it leads to a conviction.
The original article can be found at Insurance.com:5 strange things your homeowners insurance covers