5 Steps to Make Your Property a Hot Rental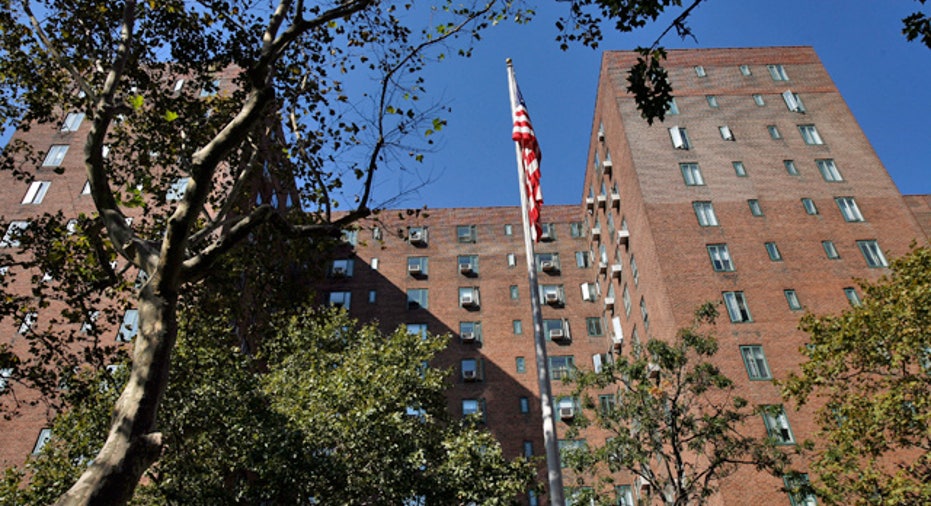 If you have a second home that you're considering renting out for extra income, there's no time to waste. With summer vacation season just around the corner, now is the time to get it on the market and attract top dollar.
But as the old cliche goes, you only have one chance to make a first impression: "Once your home is passed up, most people won't go back to view it again," says Christine Karpinski, author and rental property expert. "You need to catch people's attention the first time."Here are five ways to make your property a hot rental:
Don't ignore the details. Sure, you think your cottage or second home is "charming" — but what will complete strangers think? One of the biggest no-nos in property rental is forgetting that small things matter.
Go out and buy new sheets and towels. (But don't buy them at Walmart.)
Equip the space. Put Cascade under the sink, make a mop and broom available, stock up on dishsoap. Make the space liveable and convenient.
Splurge on the TV. A flat-screen television is good, but spend the extra $10 a month on an HD box, Karpinski urges. It's a small investment that makes your rental space all the more attractive.Be pet-friendly. Nearly 15% of American adults have traveled with a pet at some point in the past three years, according to the U.S. Travel Association. Being open to pets can add value to your rental without costing you a thing, says Karpinski.
Update your space. A fresh coat of paint and some updated stainless steel appliances go a long way. "It's amazing what $1500 worth of interior decoration can do," says Tom Bissmeyer, founder of iTrip.net. Although an updated space doesn't necessarily increase your per-rental income, it can drastically increase your occupancy rate, he adds.
Get a king-sized bed. A king-sized bed is a luxury for those who don't have one and a must-have for people who do.
But don't go overboard: Think twice before making a giant investment, Karpinski warns. A pool is usually a must-have in hot states like Florida and Texas, but it might be only "nice to have" in other rental markets. The same goes for pricey renovations: a $35,000 gourmet kitchen is great if you plan to sell your property, but it will take years to recoup that investment through rental income alone.
Beware the "L" word. Everyone thinks their rental space is "luxurious" — but don't say it, prove it: When advertising your space, use terms like "Egyptian cotton sheets" and "Ilia coffeemaker" to describe the amenities and let people draw their own conclusions, Karpinski advises.
Keep in mind that the word "luxury" could actually be a deterrent to some would-be vacationers, she adds. "If I have toddlers, I don't want to tip toe around a fancy property all the time," she says.
Get online. Advertising online is one of the fastest, most effective way to get your property noticed. Major listing sites such as Rentals.com, RentalHomesPlus, MyNewPlace.com and HotPads.com are far better lead generators and less expensive than their print counterparts, says Tony Drost, 2011 president of the National Association of Residential Property Management. "What's great about these sites is that you are not limited in space like you are with a classified. Additionally, these online listings allow a tenant to apply online. You definitely get more bang for your buck," he says.
"The key is to be specific," Bissmeyer adds. Provide details about its proximity to attractions and public transportation, amenities, waterfront views (if applicable), number of bathrooms and any other key features.
And don't forget the importance of visuals: online advertising opens the door to photos and virtual tours, which are key in advertising online.
Make sure the price is right: Competitive pricing is key when placing your property on the rental market. While the number of rooms you can offer and the proximity to attractions will play a role in what you can charge, ultimately the market will decide: look at similar listings in your area and be flexible. "Reducing the rental price by only $75 a week can be extremely effective in getting more bookings," says Bissmeyer.
On the other hand, charging below fair market value could raise flags at the IRS, says Cindy Hockenberry, tax knowledge center supervisor at the NATP. "If you list below market, the IRS is going to say, 'You're not in this for a profit and you can only deduct your expenses to the extent of your income,' " she warns.