5 States Where Home Repossessions Are on the Rise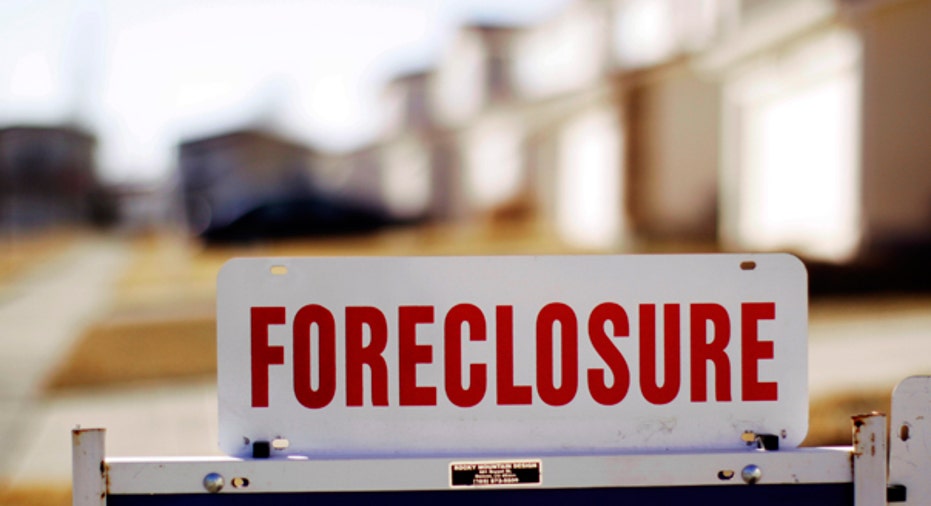 Foreclosure activity in the U.S. increased from September to October, driven mostly by a jump in scheduled foreclosure auctions and homes repossessed by lenders. RealtyTrac's monthly foreclosure report shows changes in foreclosure activity — default notices, bank repossessions and scheduled auctions of residential properties — across the country, on a state level and in the 20 most populated metropolitan statistical areas (MSAs).
Though foreclosure activity is down year-over-year — there were 8% fewer properties in foreclosure in October 2014 than in October 2013 — the 15% month-over-month increase in foreclosure filings is the biggest monthly jump since March 2010, when foreclosure activity in the U.S. peaked. A spike in bank repossessions greatly contributed to that: There was a 22% monthly increase in bank repossessions (REOs), which is the largest monthly increase since June 2009.
Overall, repossessions declined 26% from last year, but 16 states saw an annual increase. Here are the five states that saw the largest jumps in people losing their homes through repossession in October.
5. New York
Number of properties repossessed: 293
Increase in REOs: 18%
Overall, New York doesn't have a very high foreclosure rate. It's ranked 29th among all states for foreclosure activity, and properties with a foreclosure filing declined about 3% from last month. At the same time, foreclosures increased 12% from last year, and New York City experienced a 7% annual increase (it reported the fifth-largest increase of the 10 major MSAs with an uptick in foreclosures). One in every 1,931 properties in New York state is in foreclosure.
4. Oregon
Number of properties repossessed: 209
Increase in REOs: 20%
Foreclosure activity increased the most in Oregon, with the exception of the District of Columbia, in which filings spiked 354.55% from 2013. Among the 50 states, however, Oregon gets the distinction of biggest jump in foreclosure activity (up 175.6%), just narrowly beating out Mississippi's increase (up 175.36%). One in every 1,335 properties in Oregon is in foreclosure.
3. New Jersey
Number of properties repossessed: 522
Increase in REOs: 22%
Three cheers for New Jersey: Last month, it ranked No. 2 in states with the highest foreclosure rates, but it dropped to No. 9 with a 42% decline in activity. Only one in every 878 New Jersey properties has a foreclosure filing on it, down from one in 511. Despite the fall in ranking and foreclosure activity, it experienced a significant jump in repossessions.
2. Pennsylvania
Number of properties repossessed: 1,189
Increase in REOs: 25%
Foreclosure activity in Pennsylvania hasn't changed much since October 2013 — it dropped 1.53% — but a large portion of the foreclosure filings in October involved REOs. More than 1,000 properties were repossessed, an increase of 25% from last year, and it has the 13th highest foreclosure rate with one in every 1,126 Pennsylvania properties in some state of foreclosure.
1. Maryland
Number of properties repossessed: 1,602
Increase in REOs: 190%
There's a lot going on in this small state. Its $69,826 median income makes it the richest state, according to the U.S. Census Bureau, but it also has the highest foreclosure rate. It unseated Florida from that dubious throne in October. Foreclosures increased 68% from September and 30% from 2013 to a 51-month high of one in 400 properties in foreclosure.
Including Maryland, the five states with the highest foreclosure rates are Florida (one in 444, down 25% from 2013); Nevada (one in 596, down 25%); Ohio (one in 674, down 22%); and Illinois (one in 712, down 22%).
A foreclosure is difficult to deal with and challenging to recover from. However, over time and with effort you can rebuild your finances and credit. If you're working to recover from a foreclosure, it's important to check your credit reports and credit scores and come up with a game plan. You can pull your credit reports for free once a year on AnnualCreditReport.com and you can see two of your credit scores for free, updated monthly, on Credit.com.
More from Credit.com
Christine DiGangi covers personal finance for Credit.com. Previously, she managed communications for the Society of Professional Journalists, served as a copy editor of The New York Times News Service and worked as a reporter for the Oregonian and the News & Record.