5 Smart Phone Apps For Car Shopping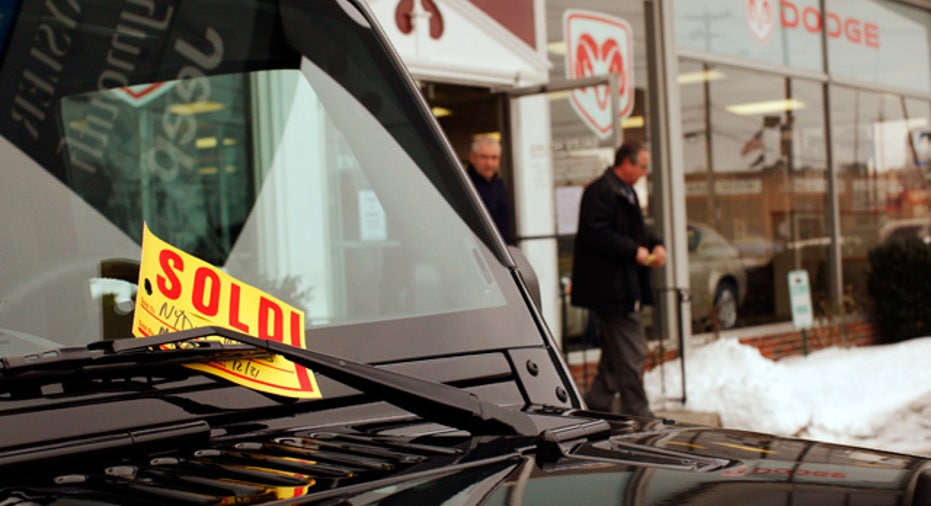 Tap online resources before buying a car
In this age of smart phones and other online resources, car buyers no longer have to walk into a dealership unprepared. Now, they have a wealth of information available to help them negotiate and buy their desired cars at fair prices.
If buyers don't use the right resources at their fingertips, it could be easy to get carried away and spend too much money when shopping for a car, says Daniel Morris, a Certified Public Accountant and founding partner of Morris + D'Angelo in San Jose, Calif.
"If you're going to buy a car, you want to start the research before you enter the showroom," he says. Here are some tech-savvy tools to help you conduct research and find the best deal.
Car research apps
The car research companies Kelley Blue Book and Edmunds have free smart phone applications that allow drivers to check car prices and ratings. It also lets drivers search for nearby dealers and directions.
The standout feature of Kelley Blue Book's Kbb.com app is that it provides real-time car values, says Andy Lapin, product director of Kbb.com mobile in Irvine, Calif.
Without the app, consumers could look up price data on their home computers for a specific car. But when they arrive at the dealership, if that exact car isn't there, their information would be out of date, says Lapin. "You could find a similar car, but your research would be a little less valid," he says.
However, if a consumer finds an alternative car choice, he could use the app to determine the car's real-time value and see if there are any incentives on the new auto, says Lapin.In addition to the Kbb.com app, there's also the Edmunds app for iPhone. It allows users to look up a car manufacturer's suggested retail price, or MSRP, as well as the Edmunds-designated target price. According to Edmunds.com, a similar app for the Android platform will be released soon.
Use online car loan calculators
Even shoppers who don't have smart phones can use online resources to help them navigate the car-buying process. Online calculators, such as Bankrate's auto loan calculator, can help shoppers determine the size car they can afford, especially if the buyers plan to finance their purchases, says Morris.
He suggests never negotiating a car loan without first tallying the numbers. "You can use the online calculator to input the interest rate and term of the loan. Hit 'submit' and it can show you how much you can afford to borrow," he says.
Morris advises consumers to try different scenarios when using the tools. "Calculate how much you'd pay to buy a car versus paying cash, or leasing the car," he says.
Without knowing the hard numbers, a car buyer can become emotional when purchasing a new car, and they may not negotiate from a strong position, says Morris. When that happens, the buyer may agree to pay thousands more for a car than he can really afford, he says.
Buyer's guide app
The Car and Driver Buyer's Guide by Hachette Filipacchi Media, the publisher of Car and Driver magazine, is available as a free app that lets vehicle shoppers read reviews of the newest car models as well as see specs and pricing information.
The app, which is available for the iPhone, lets users search by car make, model or price range. It also lets users see which cars are most popular, based on how often they've been researched, and which vehicles are "editors' choice" selections. In an age of rising gas prices, consumers also can use the app to research which car models have good fuel economy.
In addition to the interactive features, consumers can access general car-buying articles from Car and Driver magazine. Users also may store selected vehicles in the "Garage" portion of their app to retrieve and review at a future time.
Find finance and insurance info
A free application from insurance company USAA recently won a Forrester Research Groundswell Award for the mobile app category. The Auto Circle app helps USAA customers find, finance and insure a new car, says Bob Otis, assistant vice president for integrated solutions at USAA in San Antonio.
Once consumers have a car in mind, they can use the Auto Circle app to locate a dealer and receive a no-haggle price for it, he says.
Consumers can then use the app to apply for a car loan, says Otis. And if the buyer has existing USAA car insurance, the new car can be added to the policy from within the app, he says.Auto Circle is available on the iPhone for USAA members. Generally, people who have honorably served in the military and their families, meet USAA eligibility requirements. Visit the company's website for more details on membership.
Otis says using the app and getting a set price for the vehicle helps prevent customers from getting taken advantage of at the dealership. "On average, our members will save about $4,500," he says.
Find out where you can buy cheap gas
Once you've bought your car, you can find the cheapest fuel prices with help from the iGasUp app from Oil Price Information Service based in Gaithersburg, Md. It lets users locate stations that sell inexpensive gas in their geographical areas.
The app allows consumers to search for gas or diesel prices, and typically shows 10 stations at a time. The app also provides directions and the distance to each station.
The iGasUp app is available for the iPhone, and the current price for one year of usage is $2.99. Annual renewal fees apply.