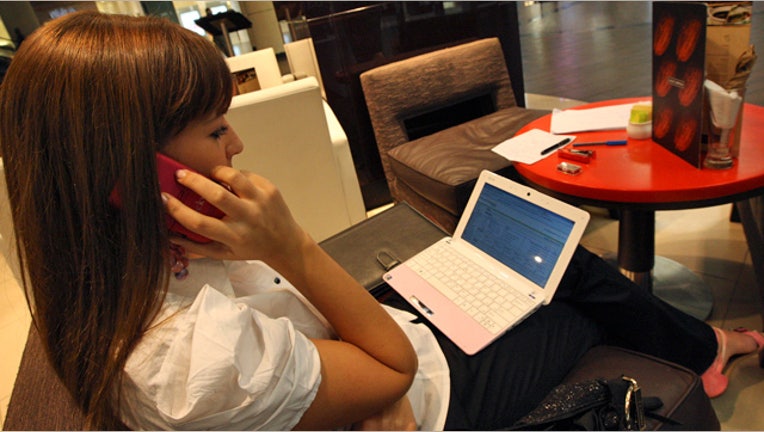 When everything is going especially well for a business, it's easy for women entrepreneurs to go with the flow and ride out the wave of current success –- sticking to a daily routine of meetings, travel for conferences, and a to-do list that never seems to end. However, this routine can make it difficult to stop and examine your business because more often than not, stopping is considered falling off the track.
But when entrepreneurs make the active choice to take a moment right now and give their business their undivided attention; it can really help grow the company. And a great time to do so is in the beginning of a New Year.
Here are five tips to consider as you begin again in 2014.
No. 1: Pay Attention to Customer Service
If I had to pick one thing that I take the most pride in about the company I own, it would have to be the consistent compliments we receive about our excellent customer service. Customer service is the easiest way to turn a good business into a great business. Friendliness and enthusiasm with customers is something I reiterate time and time again to the team and it's nice to see that it sticks.
Your team is a reflection of your business. You want that image to be as positive as possible. Just as a customer remembers a bad interaction with a business, they'll remember a good one, too. A helpful phone call can lead to a returning customer or great word of mouth publicity from a client to a friend.
No. 2: Upgrade Your Social Media Presence
If you aren't blogging or tweeting on Twitter on a regular basis, now's the time to start. That's not to say that you have to tweet 50 times a day, but try to keep your postings on various social media platforms to 1–3 times a day. It's enough to remind your customers that you're ready to help them out on any medium, but is not so frequent that it feels like spam.
Additionally, make sure that what you're posting is quality content. It's better to post nothing at all than a poorly written blog post that someone threw together at the last second. Try and post articles that are relevant to your business, well written, topical and informative. Throw in some humor and photos from around your office into your posts too -– blogging never has to be boring!
MORE ALLBUSINESS: 
No. 3: Network!
If you're looking to grow your business, a good way to make bigger strides is with a little help from potential partners and company partnerships. Don't be afraid to make appearances at networking events; they're filled with people who want to connect and grow as much as you do. Perfect your elevator pitch so it's informative and genuine — the key to a good elevator pitch is to not come off like a salesperson. Just be yourself and tell people what your business does and why it would be great for them to hop on board in working with you as well as beneficial to their own business.
Besides actual networking events, you can keep an eye out for more unlikely opportunities to network. Maybe you're at a Starbucks and meet someone in line for a latte who owns a business that would really complement yours. Swap business cards and email them ASAP -– you never know what may come out of it!
No. 4: Have the Right Amount of People on Your Team
This is something that will come with experience. Having the right amount of people on your team will maximize what your business can do. Having too many people with not enough to do is not only bad for productivity but also for your business' wallet, while on the flip side having too few people who are constantly scrambling to get everything done will only produce sub-par work. Find that happy balance of having enough talented people on your team to get good work done in a timely manner.
No. 5: Set Goals
Most important, you cannot accomplish great things as a business if you don't know what great things you're striving for. Sit down and physically write out a list of short-term and long-term goals that you fully believe you can reach with the help, support and hard work of your team and get started. From there, the growing is up to you!
Deborah Sweeney is the CEO of MyCorporation.com. MyCorporation is a leader in online legal filing services for entrepreneurs and businesses, providing start-up bundles that include corporation and LLC formation, registered agent, DBA, and trademark & copyright filing services. MyCorporation does all the work, making the business formation and maintenance quick and painless, so business owners can focus on what they do best. Follow her on Google+ and on Twitter @deborahsweeney and@mycorporation.