5 Secrets to Winning an Employee Referral and Getting Hired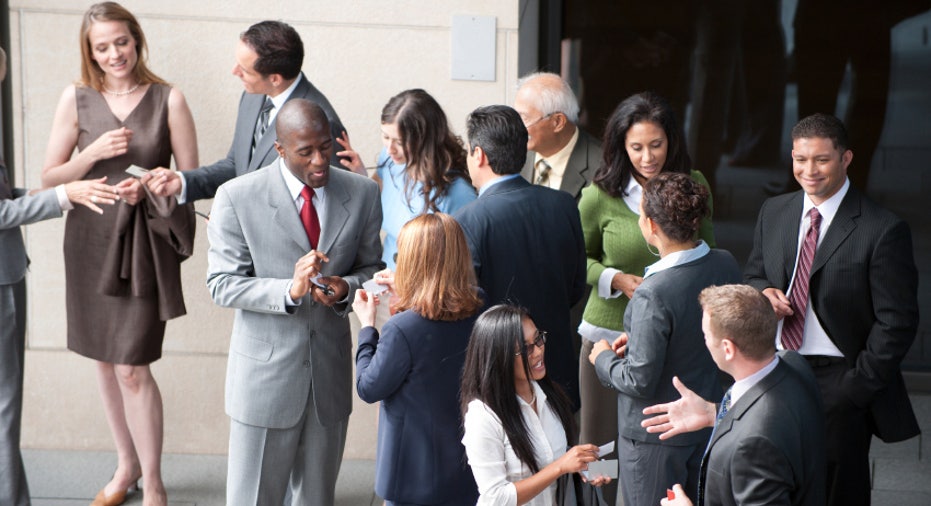 When it comes to landing a job fast, it's all about the people you know — and the people who know you.
According to Jobvite, 55 percent of employer referrals get hired faster than candidates from company career sites. In addition, HR professionals rate employee referrals as the No. 1 source for quality hires.
Companies use employee referrals because recruiters and hiring managers have found employee referrals to be one of the most effective ways to discover talent and find the best candidates for a position. In fact, 44 percent of new hires are employee referrals.
Not only is being an employee referral a great way to discover job openings, but also it's a great way to secure an interview. Research shows employers prefer hiring employee referrals because it boosts their confidence in the candidate. Plus, as an employee referral, you already have a step in the door of a company.
So how does one get hired as an employee referral? Getting referred by an employee greatly depends on networking. In addition, it's also about targeting employers with whom you already have an inside connection.
Here are five tips for getting hired as an employee referral:
1. Start Checking Your LinkedIn Connections
LinkedIn serves as a gold mine of opportunities as you search for professionals who can refer you for a job. First, take a look at your connections to find your strongest relationships. These could be people you've met at networking events, are previous coworkers, or alumni. Next, see if any of these connections work for a company that's hiring or one you'd like to work for.
Once you locate some LinkedIn connections, it's time to start reaching out. Depending on the strength of the relationship you have with the person, it's a good idea to send them a copy of your resume. This allows the individual to review your credentials before they give you the referral.
2. Target Employers
If there's a specific company you want to work for, begin networking with employees who work for that organization. It's important to do some networking first, especially when you don't have a current connection with the organization.
Prior to applying for the job, make sure you ask the person if you can use their name as a referral. It's also important you explain how you contacted the individual, too.
When you ask for the referral, ask the right questions. Instead of asking, "Can you refer me for XYZ position?" ask, "Do you think I'd be a good fit for this position? If so, do you think you could refer me?"
3. Connect with the Right People
As you continue to network with professionals, make sure you're connecting with the right people. Although this might be difficult to do when you don't have many contacts, it can definitely strengthen your referral.
For example, if you're marketing professional, connect with individuals within the organization's marketing and PR department. This is a great way to target your application and create a stronger referral.
4. Join Professional Organizations
Another great way to find someone to refer you is to get involved with industry and professional organizations. When joining an organization, you'll have access to professionals in your industry who can connect you to job opportunities. Plus, you'll discover exclusive job opportunities that were available for organization members, too.
5. Schedule Informational Interviews
Informational interviews are a great way to build stronger relationships and learn more about employers as you search for jobs. Although the purpose of an informational interview is to learn about a company or profession, they're a great way to build a new contact.
When attending informational interviews, be careful with your approach when requesting a referral. If the individual encourages you to check out their job postings, then asking for a referral is welcome. However, if the individual didn't mention anything about job opportunities, it's a good idea to maintain a relationship with the person after the interview and follow up in a few weeks about the referral.
Employers are more likely to trust candidates who have an inside connection with their company. Anytime you can secure a referral for your job application, you'll you'll have a strong advantage when you submit your application.
Read More from Glassdoor:
How to Network with the Right Recruiter
10 Tips to Improve Social Media Productivity
How To Turn Your Temp Job into a Full-Time Job