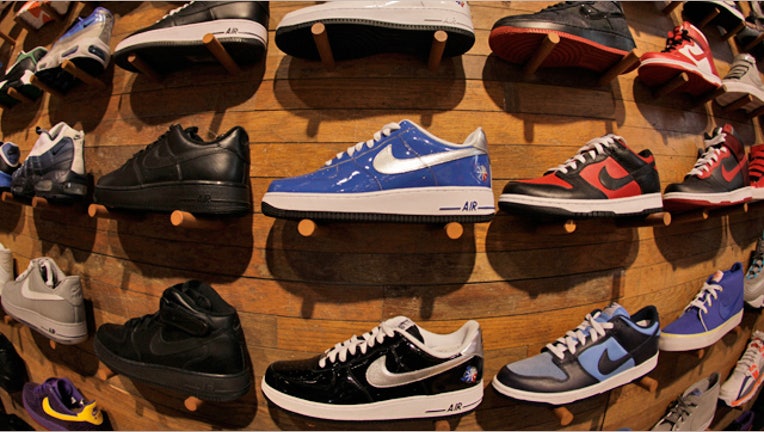 What does it take to make Fast Company magazine's "Most Innovative Companies" list?
"Just being good at what you do, and continuing to grow in revenue doesn't qualify you for a return to the Most Innovative Companies list," says Fast Company senior editor Jason Feifer. "There's a big difference between growth and significant innovation."
Feifer says there's a swim or die mentality in this economy in which many companies try to make changes and innovate. But the companies who end up on top of the list "ask big questions and try to answer them. Then, they're bold enough to act, and smart enough to be right about it.
"We take a look at both innovation and impact," says Feifer. "The company needs to have an ability to think beyond its immediate base, to look how they can grow and continue to challenge their space, in order to expand into something larger."
Nike, Amazon, Square, Splunk and Fab ranked as the top five innovators on Fast Company's 2013 list. FOXBusiness.com asked Feifer what makes a company stand out – and how it can stay on top.
And, contrary to conventional wisdom, Feifer explains why innovation shouldn't always be at the top of the priority list.
1. Nike: Willing to Reinvent Itself
Feifer says Nike impressed because it once again emerged from the cocoon.
"Fuelband is the flashier product," says Feifer. "It's a product that you see on athletes' wrists, and it has a buzzier, more visible punch. But really, the Fuelband represents Nike's willingness to think of itself as more of an apparel company."
With the Fuelband, Feifer says Nike is clearly considering not only how they outfit athletes, but how they continue to engage with them through social technology.
"It's a smart way to be an ever-present brand," says Feifer.
However, Feifer is even more impressed with the company's Flyknit technology, which knits threads together to create a lighter and more environmentally friendly sneaker.
"Flyknit is the quieter of the two innovations, but it's actually more impressive. It shows that Nike is willing to rethink how it makes its core product, both in terms of the actual manufacturing process and the delivery process," says Feifer.
2. Amazon: Rethinking E-Retail
Feifer is impressed with Amazon thanks to its commitment to "rethinking what an e-retailer is." With the introduction of same-day shipping, Feifer says Amazon shows it knows a company can't rely on brand recognition in today's day and age.
"Customers will always move to who is serving their needs better," Feifer says.
"Once you debut a concept, you own it in this economy for such a short time," says Feifer. "Amazon's ability to reinvest in itself in order to rethink how it serves customers lands it on top of the list, even though it's the largest player in the online retail world."
3. Square: Changing the Way Consumers Interact
"Square is in an extremely competitive space," says Feifer, pointing to the mobile payments revolution, with so many companies focusing on the same concept.
What sets Square apart, says Feifer, is the way the company is thinking about multiple points of entry.
"They're getting the most value out of this technology," says Feifer, pointing to the company's collaboration with Starbucks on the Square Wallet, which allows you to pay for your coffee using your smart phone.
"It's been a stumbling block, in that some of the baristas don't really know how to use it. But while everyone can build an app, they're thinking more about relationships and connections," says Feifer.
4. Splunk: Making the Most Out of Big Data
"Splunk is the company with the least brand recognition for sure," says Feifer. "But it represents big data, which is such a growing space, and Splunk is a leader."
Splunk, which helps make so-called machine data "accessible, usable and valuable to everyone," according to the company's website, went public last year. "Now, it's worth $3 billion," says Feifer.
"It takes data very seriously and shows how organizing it in a smart and effective way can really help your business," Feifer says.
5. Fab: Building an Online Brand Consumers Trust
Feifer says Fab.com has grown to be much more than just another online flash sale site.
"It's become this really smart boutique that understands the importance of storytelling and presentation," Feifer says.
Unlike other flash sale sites, Feifer says, "you feel that Fab has a point of view, thanks to its curation model, which goes beyond simply selling products at a discount. It's established itself as a purveyor – it's a brand you trust."
And with an estimated $150 million in revenue for 2012, it's clear Fab is making an impact when it comes to consumers opening their wallets.
Does One-Size Fit All?
So, should all companies attempt to boldly innovate, each and every year? In a word: no.
Feifer says sometimes it's necessary to just continue to work in the same vein, and that constant innovation may mean that you're moving too quickly as a company.
"It's not a bad thing if you spend a year figuring out the new opportunities that your past innovations can bring you, he says."