5 Roof Types and their Home Insurance Impacts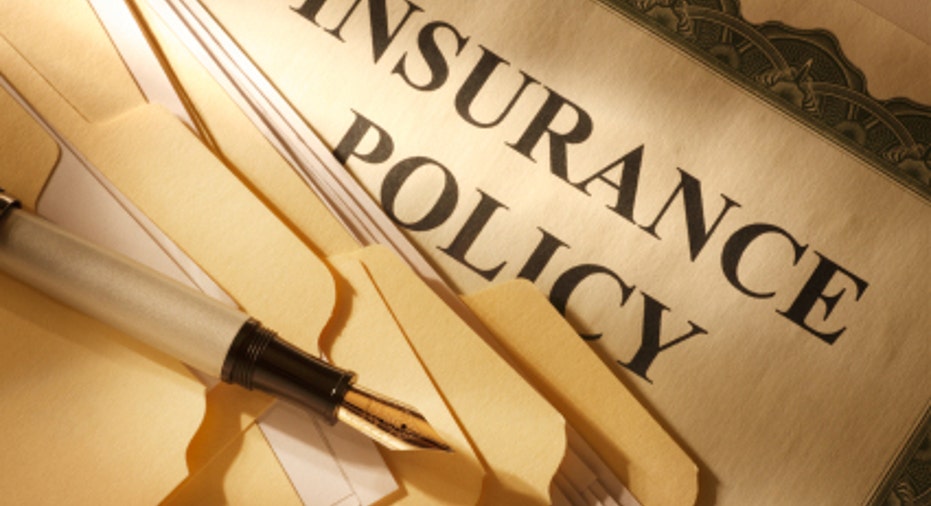 To a home insurance company, the roof is the most important part of your house. Why? Because it's the gateway to far greater damage claims once it's breached.
"The roof is the first layer that wind, hail, wildfire and other hazards really begin to act on," says Tim Reinhold, chief engineer at the Insurance Institute for Business and Home Safety, an independent, nonprofit research organization based in Tampa, Fla. "In more than 90% of hail or high-wind claims, there is a payout relative to the roof cover."
With insurance, a lot rides on your roof
Because insurers have a vested interest in your roof, they price your home insurance accordingly, based on the soundness of its construction and what it will cost them to replace it. Note also that premium incentives and disincentives for roof types vary widely by company and location.
"If you live near a wildfire zone, you pay a lot if your roof is (made of) cedar shakes compared to asphalt shingles that are flame-retardant, or a metal roof that doesn't burn," says Robert Hunter, director of insurance for the Consumer Federation of America. "Some companies won't even insure certain roof types, such as wood shakes, in high fire-risk areas."
Hunter says to check with your home insurance agent or broker before you build or replace your roof to see what impact your roofing type might have on your premium. "Companies are moving more and more toward 'actual cash value' coverage for a roof and not paying the full replacement cost," he adds.
Deciding on roofing
What's the best roofing choice for you?
Bankrate enlisted the help of Reinhold and Keith Bergquist, a territory manager for Gulfeagle Supply, a national roofing distributor based in Tampa, Fla., to sort through the pros, cons and ballpark costs of the five main roofing products, to help you narrow your options.
Cost quotes throughout are for material costs only. For actual roof replacement costs, Bergquist suggests using the industry's "one-third, one-third, one-third" rule, meaning you can plan on paying one-third for roofing materials, one-third for labor and one-third for contractor profit and administration.
Asphalt shingle
Cost: $82 to $85 per square (10 square feet) for single-layer (or "three-tab") shingles; $103 to $112 per square for architectural shingles.
Material cost for 2,500-square-foot home: $2,460 to $2,550 for three-tab; $3,090 to $3,360 for architectural.
Lifespan: According to Bergquist, 15 to 20 years for three-tab, 20 to 25 years for architectural.
Construction: Asphalt is infused into a fiberglass core, and the material is then covered with colored granules. Single-layer shingles create a flat appearance; double-layer architectural shingles give a textured look.
Pros: This least expensive roofing material is lightweight, fire-resistant, economical to install, available in a variety of colors and can be installed over an existing roof.
Cons: Shingles fade, become brittle, attract mold and mildew, and may blow off in high winds.
Good to know:
"Shingles age more than any other roof types, and color is a big factor," says Reinhold. "The lighter the shingle, the slower it's going to age."
"Use the manufacturer's underlayment system," Bergquist suggests. "For less than $1,000 (extra), you're putting on a much, much better roof."
Lightweight shingles are preferred over heavier roof options in seismic areas, where roofing can be damaged by earthquake movement of the building parts beneath.
Tile
Cost: $80 to $100 per square (10 square feet) for concrete; $250 to $500 per square for clay.
Material cost for 2,500-square-foot home: $2,400 to $3,000 for concrete; $7,500 to $15,000 for clay.
Lifespan: A lifetime when installed with sound underlayment, Bergquist says.
Construction: Mined clay is shaped, glazed or painted, then baked. For concrete tile -- sand and pulverized rock are mixed with concrete, tinted, then poured into molds.
Pros: Versatile tile offers a wide range of looks, will not burn, rot or attract insects, and provides optimal attic insulation.
Cons: Clay tile is expensive, and some types can crack under foot if anyone ever needs to walk around up there. Any tile adds weight to the home's structural supports. The potential replacement cost could result in higher home insurance rates.
Good to know:
"The interesting feature of clay tile is that it is the only roof product that doesn't fade but instead gets darker," says Bergquist. "Even concrete tile will fade."
"Concrete tile tends to be heavier and stronger than clay," says Reinhold. "When you get into hail, concrete has some advantages there."
Concrete tiles formed to look like wood shakes can be a good alternative to wood in fire-prone locales.
Wood shakes
Cost: $175 to $275 per square (10 square feet), depending on grade.
Material cost for 2,500-square-foot home: $5,250 to $8,250.
Lifespan: 15 to 20 years, according to Bergquist.
Construction: Chunky wood shakes are hand-cut from cedar, redwood or pine trees, while wood shingles are machine-processed.
Pros: In addition to their timeless look, properly installed wood shakes can provide good insulation.
Cons: Wood shakes are expensive to buy and install, have little or no defense against fire, can warp over time and may be susceptible to rot. Insurers will almost certainly charge a premium to underwrite a shake roof.
Good to know:
Although some manufacturers impregnate their shakes with a fire retardant to meet fire safety standards, Reinhold questions how long the treatment will remain effective. "Most roofing products are rated in their virgin state as they come out of the factory, but it's unclear how long that's going to last over time," he says.
Be sure to check with your insurer before committing to wood. "Where I grew up in California, they won't write you with wood shakes," says Bergquist. "In fact, some insurers will increase your whole-house peril cost because of wood shakes."
Slate
Cost: $450 to $750 per square (10 square feet).
Material cost for 2,500-square-foot home: $13,500 to $22,500.
Lifespan: A lifetime when installed correctly, Bergquist says.
Construction: Actual slices of slate stone are cut to form.
Pros: Like tile, slate is impervious to fire, rot and insects, with the added benefits of greater impact resistance and less maintenance. Unlike tile, slate can be easier to repair due to its natural color variations.
Cons: Slate is expensive to purchase and install, and its weight might require extra support. Expect slate to add to your home insurance costs.
Good to know:
"Slate is normally mechanically attached, so it has a high wind resistance," says Reinhold. "If winds get high enough to where the slate starts coming off, they'll probably fall to the ground a little faster than tile."
"If you're looking at slate, you would probably never do the $500 version," says Bergquist. "That would be like going to a Mercedes dealer and asking for roll-down windows."
Slate tends to be used on new, large homes with roof structures specifically designed to withstand the additional weight. On a large house, Bergquist says the average slate roof can cost $75,000 to $100,000 in materials alone.
Metal
Cost: $110 to $250 per square (10 square feet).
Material cost for 2,500-square-foot home: $3,300 to $7,500.
Lifespan: A lifetime, but the surface may require recoating, Bergquist says.
Construction: In a traditional installation, thin sheets of stainless steel, aluminum, copper or zinc are measured, cut into panels and seamed for custom installation over a watertight roof underlayment. Metal also can be formed to simulate wood shakes, shingles and even tile or slate.
Pros: Metal is light, durable and laughs off the fire, rot and insect perils that plague other roofing types. Metal also reflects the sun's rays, keeping attics cooler.
Cons: Metal's higher price might discourage some homeowners. Some metal roofs also can be noisy in rain or hail and show surface dents.
Good to know:
Professional installation is the key to longevity for a metal roof. "Metal roofs are very much subject to galvanic action," says Reinhold. "If you have dissimilar metals touching each other, you'll get a hole from corrosion where those metals meet."
"Using a local roofer may save you money because metal roofs are only so thick, and roofers usually either use a local shop or form them themselves," says Bergquist.
See what's next
Copyright 2013, Bankrate Inc.