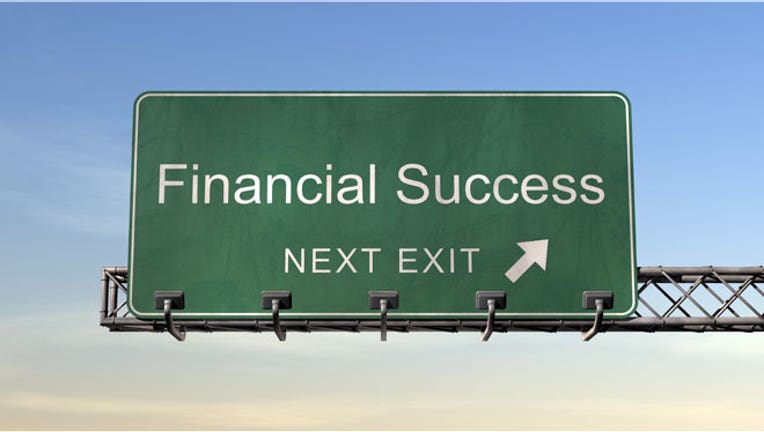 Talking cash can be a taboo topic for most people. But if there's one person you should always feel comfortable talking money with, it should be your financial advisor.
"Being informed is the key to finding the right person to meet your financial advisory needs," says financial planner Lauren Lyons Cole.
The process of finding the right financial advisor should extend beyond a quick online search and picking the closest professional. Experts recommend treating the search like a job interview and you are the employer asking the questions. A good financial advisor should be prepared to answer a new client's questions without thinking twice, Lyons Cole says.
"I think many advisors expect people to interview us and won't be offended by questions being asked," she says. "You want clients to find the right advisor, and unfortunately there are a lot of people out there who might not be that ethical."
Here are a few questions from Lyons Cole to keep in mind before you choose a financial planner or investment advisor:
No. 1: What is your client breakdown? Some advisors break their clientele into gold, silver and bronze levels depending on the level of their asset classes, according to Lyons Cole, who adds that it may not be a bad thing to be a big fish in a small pond.
"I'd say there is good reason to be on the high end of the advisors' client roll. You may get more attention with higher assets, even though you may also need it the least."
No. 2: What is your title and what are your qualifications? Be sure an advisor has substantial experience and ask for formal titles  and qualifications, suggests Lyons Cole. The certifications that really matter are CFP (certified financial planner), CFA (chartered financial advisor) and CPA (certified public accountant), because these have tough exam qualifications tied to them as well as continuing education requirements.
"When I took the CFP exam in 2008, 50% of the people who took it failed," she says. "It varies a bit, but depending on the services you want, you should ask about their credentials. The CFAs in particular are incredibly well-trained and superior to CFPs when it comes to investment advice."
No. 3: Are you working for another company? If your advisor is licensed to sell certain products, like mutual funds for example, he or she may receive a commission for selling them to clients. This means their advice may not always be in your best interest, Lyons Cole says.
"Plenty of advisors are paid by selling products, and that is not a bad thing," she says. "But independent advisors won't be pushing products and will have the most unbiased objectives because they aren't making commissions off a product."
No. 4: How do you bring on new clients? It's important that the advisor you choose is taking the proper measures to bring you on board, Lyons Cole says. For those with certain qualifications, there will be fiduciary standards that must be met, meaning the advisor must operate with the clients' best interest in mind.
"There is a standardized process, and data gathering will be performed by the advisor to assess risk tolerance and more," she says. "You don't just hand over your checking account number—that would be a red flag."
She adds that during the first two to three months, a new client should be prepared to work very closely alongside an advisor to establish savings goals and execute a plan.
No. 5: Where is your firm heading in the future? If you are working with a boutique firm that is hoping to grow quickly over the next several months or years, Lyons Cole says your relationship with your advisor may also change.
"Financial planning has only been around for about 30 years, so it is a business that is still in flux. Advisors that are growing are not necessarily a bad thing, because it means they are doing something right."
Choose the size and concentration of your firm with care, she says, to best fit your needs.