5 Questions to Ask a New Doctor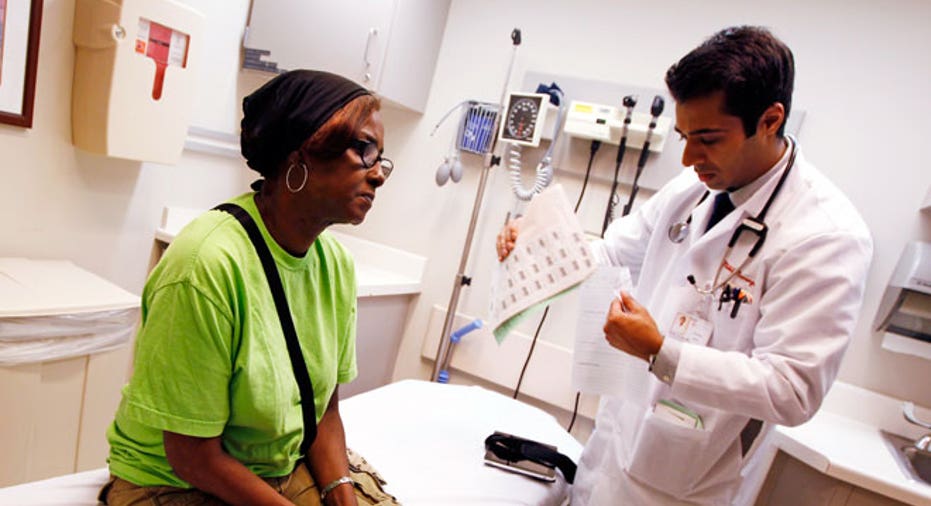 Thousands of people are expected to see new doctors in the new year thanks to health-care reform, and establishing a good doctor-patient relationship is key to staying in good health, experts say.
"Asking questions opens the dialogue," says Matthew Bernard, chair of family medicine at the Mayo Clinic. "It helps set expectations. Sometimes [doctors] assume people know everything, and that's not the case."
He adds that patients should not shy away from asking questions and should always feel comfortable asking follow-up questions to become their own best health advocate.
Here are five questions experts suggest new patients ask their doctor to get the relationship started on the right foot:
Questions No. 1: Do you have flexible office hours?
If you have a busy work schedule, make sure to find a doctor's office that offers evening, early-morning or weekend hours to accommodate your agenda. It's also a good idea to inquire about the average patient wait time when seeing the doctor and how far in advance you need to make an appointment.
"Rather than waiting and being caught off guard, being proactive can make a lot of sense," says Martin Rosen, co-founder of the health care advocacy firm Health Advocate.
Question No. 2: Who will be seeing me if I have an emergency?
The new health-care law mandates individuals have insurance next year, meaning thousands of people will be entering the health-care system and adding to doctors' already-heavy patient load.
While experts say patients shouldn't worry about routine check-ups, they recommend asking about emergency appointments.
"You want to know how hard it is to get an appointment and if you get right in if there's an emergency," says Thomas DeBerardino, a sports medicine doctor in Farmington, Conn.  Not only that, he also recommends asking who you will be seeing: a physician assistant, nurse practitioner or doctor. "Being pawned off isn't a bad thing, but you want to know so you can expect it."
Question No. 3 What does the doctor/practice specialize in?
Once you know the ins and outs of the office, it's time to get to know your potential doctor and what happens if you need specialty care.
Inquire about specialists in the office and if the doctor partners with others within the community. Bernard at Mayo says this means asking what hospital or hospitals the doctor or practice is affiliated with and which specialists the doctor uses when needed.  "When you go outside, what's the relationships like and how to I know what is happening" are things patients also need to ask, he says.
Question No. 4 Do you use electronic medical records?
Experts say electronic records make it easier to transfer to a new doctor and for specialists to communicate with each other when working together on a treatment plan. While you shouldn't write off a doctor that doesn't use electronic records, it's something to take into account when picking a provider.
If an office does use electronic records, be sure to inquire about the security as well as how billing data are handled.
"You want the bill processed efficiently." You don't want to end up with a wrong bill because of outdated insurance information," Rosen says.
Question No. 5 How long until I can expect test results?
Setting expectations from the start limits confusion when it comes to getting test results and other medical information, says Bernard.
"Doctors in general want to know as quickly as you want to know. If the patient expectations are set up front, it saves a lot of phone calls."