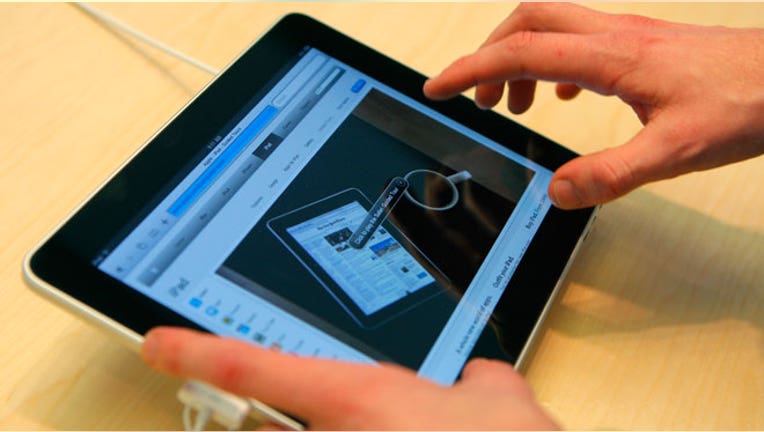 There's never been a better time to be a small business owner looking to market your business. The number of tools available to marketers is dizzying. Best of all, most of them are inexpensive. Here are five marketing technologies we think every small business could benefit from.
Appy Pie Today's savvy business owners are jumping on the app bandwagon. But before you hire a developer to build a costly mobile app for your company, check out a more affordable option.
Appy Pie is a mobile app maker that allows individuals with no technical expertise to create custom apps for their businesses. And with monthly plans ranging from $12 to $40, this cloud-based service is affordable for any size business.
For $25 a month — the cost of the "Gold" plan — Appy Pie will help you design and publish a custom app that your customers can download from iTunes and Google Play.
You'll be able to send daily push notifications to customers and view your app stats with Google Analytics. Appy Pie will also soon allow you to sell products via your business's app, a boon in the age of mobile shopping.
Tinder Box TinderBox, a Web-based proposal generating program, can help deliver your company's message to customers concisely and clearly. The app allows businesses to create, manage and track the sales documents that form the basis of your marketing strategy.
Streamlining contracts, proposals and collateral is the best way to ensure that you're sending a uniform message to clients and customers. This app is designed to help you keep all your employees, from sales reps to marketing pros, on the same page.
TinderBox doesn't publish pricing plans on its website, but according to BestVendor, monthly rates for the app run between $90 and $250.
Slide.ly Now that your business is on Facebook, Twitter and Instagram, you can just sit back and watch the customers pour in, right? Wrong.
Social media marketing is only as effective as you make it. So if you want to get noticed online, try using an app that grabs customers' attention.
Slide.ly is a Web-based app that lets you, a savvy business person, make unique slideshows and share them via popular social media sites.
Simply choose pictures from Facebook, Instagram, Flickr or Google, set them to music, add some special effects and post your slideshow to your company's social media pages.
Whether you want to promote a product or generate buzz about a sale or event, Slide.ly provides a dynamic platform for interacting with customers. And the best part about this app? It's free.
engajer Businesses now have a virtual way of creating dynamic presentations that educate clients and customers. engajer is a Web-based app that allows for personal marketing via pre-recorded videos.
The app lets you create interconnecting 30-second video segments that lead watchers through an interactive menu of Q&As.
The app also has tools for marketing that provide valuable insight into which of your strategies are the most effective at communicating messages to customers.
And with engajer, businesses can quickly and easily post videos directly to social media sites like Facebook or Twitter. For information on pricing, check the company's website.
Crushpath You don't need an elevator to make a good pitch. What you do need is Crushpath.
This Web app lets you build a simple, one-page website with information about your business and then share it with potential customers and clients via email or social media sites.
Users can tailor their pitch sites depending on their desired outcome. So if you have a particular product or event you want to promote, Crushpath's site layout lets you do that. Or, if you'd rather gear your pitch to a particular customer base, you can go that route as well.
Crushpath sites can be viewed by anyone who searches for your business on the Internet, so your page can generate leads even when you're not actively promoting it. The app also allows users to keep track of leads, so you'll never have to worry about a missed opportunity.
And one of the greatest things about this marketing tool is its low cost. For $9 a month, Crushpa