5 Little Cuts for Big Savings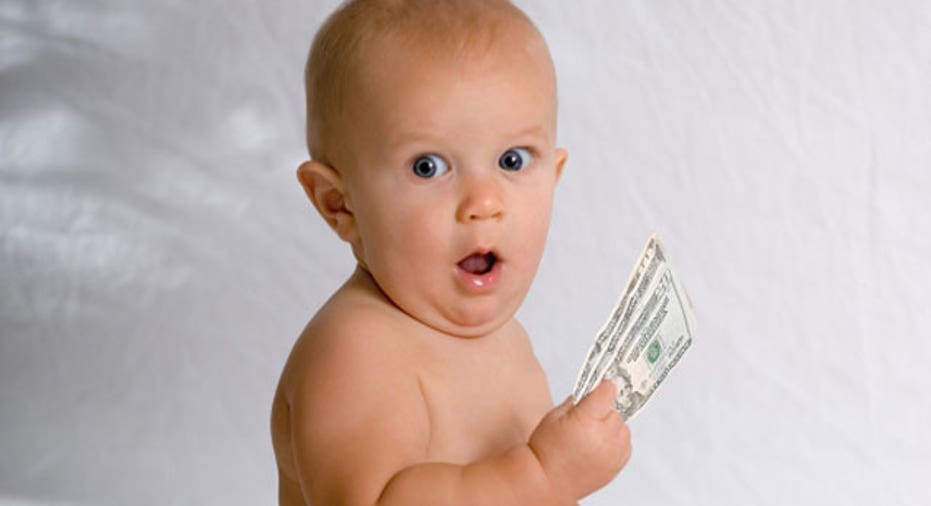 Saving without making drastic cuts to your household budget sounds too good to be true, but it is possible with the right approach.
If your goal is to funnel a small percentage of your income into your savings, you probably don't need to rethink everything. Instead, you can hit your savings target by adjusting your lifestyle.
So what's the catch? You have to know where to look. And once you find places to save money, you need to put that money into a savings account.
Rethink Your Cable
While cable TV rates vary by region, most subscribers have something in common, says Julie Murphy Casserly, president of JMC Wealth Management in Chicago.
"They're probably overspending based on what they actually use," Casserly says.
According to Casserly, the solution isn't to make drastic cuts on home entertainment but rather to set up a system where you pay only for the programming you watch. On the one hand, that means making your plan as basic as you can. But it also means doing something a little counterintuitive to anyone watching their budget. Use pay-per-view and on-demand offerings in lieu of expensive movie channel subscriptions, Casserly says.
"I advise this with all my clients, and on average, they save between $40 and $100 a month because they only pay for what they watch," she says.
Monitor Online Deal Sites
You can save money by shopping online. But you have to approach it with the right mindset.
Casserly advises subscribing to a few popular deal websites such as Groupon or LivingSocial. The sites offer deep discounts on local services and products, essentially allowing customers to buy store credits at up to half off that are redeemed later. But don't be lured to buy something you don't need.
"Buy only what you would have bought anyway," Casserly says.
For example, if you see your favorite local restaurant offering a deal, it pays to grab it because you'll be able to discount the bill on your next visit.
Buy Bulk Gift Cards and Tickets
You can also save money on gift cards if you're able to buy them at a bulk discount, Casserly says.
"I buy gift cards for my favorite chains at Costco and get 20% off on a $100 card," she says.
The key is discipline, Casserly says. If you pounce on every deal that's offered, you'll actually increase your monthly spending.
Increase Insurance Deductibles
When you get an initial quote for homeowners, renters or car insurance, you might have a good understanding of how your deductible affects your monthly premium. But often, people simply renew without taking the time to re-evaluate, says Jennifer Nelson, an insurance agent in Iselin, N.J.
"If you don't think about your deductible, there's a good chance you're overpaying because you end up buying more coverage than you need," Nelson says.
While rates vary based on a number of factors, the premium always goes down when you get a higher deductible. However, if your deductible is within the limits of your personal emergency fund, it's a good idea to consider raising it.
But don't just raise your deductible to the maximum. Instead, Nelson advises working with an insurance professional to make sure your deductible fits into your overall finances.
To benefit from cutting the premium, Nelson suggests putting the difference between your old and new premiums toward your emergency savings. That way, if you need to cover the higher deductible, you're prepared. If you never make a claim, place the money that would have gone to higher premiums into a savings account.
Ditch Your Unlimited Cell Phone Plan
Paying $100 a month for unlimited calls, text messages and Internet data may not seem like such a bad deal when you shop for similar plans with other major cell phone carriers. But are you actually using the entire plan?
According to Danny Kofke, author of the book "How To Survive (and Perhaps Thrive) On A Teacher's Salary," most people don't use anywhere near what they're paying for on their cell phone plans.
"The key is to find the plan that fits your usage," Kofke says. "Chances are, you can look at your current plan and see that you're paying for minutes or services you're not using."
While each family is different, Kofke says he and his wife decided to cancel a $50-per-month cell phone plan because they hardly used it. They now have a prepaid cell phone. On the downside, the prepaid phone costs more on a per-minute basis. But by paying as they go, Kofke says they've dropped their monthly cell phone bill to $20 per month. Making the change saves them $30 per month ($360 per year), and they haven't changed their calling habits.