5 Homes for Sale Near Nation's Median Price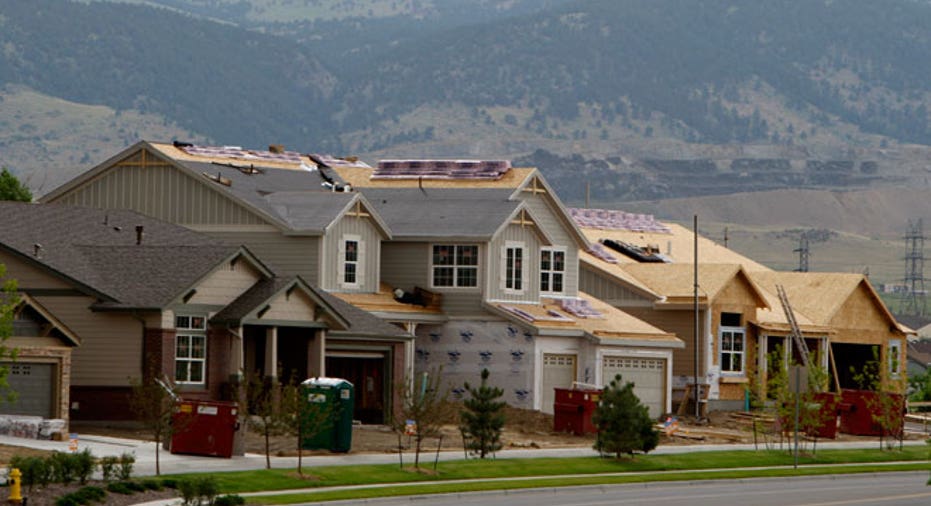 5 homes for sale near nation's 'typical' price
If someone says "midpriced home," what do you see?
A solid home in an established neighborhood? Something with a picket fence and a lawn to mow? An urban condo with no yardwork required?
While the images may be fuzzy, the math isn't.
The U.S. median home price was $177,200 in 2012, according to the National Association of Realtors. That means half of homes cost more.
But real estate is a local product. So that national median might be well above or below the middle point in your community. Where you buy -- region, proximity to metro areas and even side of town -- can make a big difference in what you get for the money.
So what can you buy in that national middle range, say from $175,000 to $178,000?
The choices run the gamut. You can find a sleek condo in the city, a Victorian house in town with an old-fashioned garden, or a roomy ranch with a finished basement and two-car garage.
Shop carefully, and you'll find there really is something for just about everyone -- and midpriced doesn't mean "boring." Here are five median-priced homes on the market right now.
Detroit
$177,500
This 8-year-old contemporary brick townhouse is located in Canton, Mich., roughly 30 miles west of Detroit and 18 miles east of Ann Arbor, Mich.
"The layout's nice, the finishes are nice, and it's mostly brick -- which you don't always find" in the area, says Eric Kostoff, real estate consultant for RichRealty in Plymouth, Mich.
It has two bedrooms, 2 1/2 baths, a bonus room and a finished basement, he says. The main level features oak floors. And the kitchen, which has hardwood cabinets and granite countertops, opens to the dining room.
The master suite has a marbled bathroom with a jetted tub, separate tiled shower and adjacent media room. It also has an upstairs laundry room. "It's quite a layout," Kostoff says.
The finished basement has laminate floors, exposed brick and rafters, plus halogen lighting "for an industrial look," he says.
The 1,726-square-foot home also has a two-car garage. A $265 monthly fee covers water, outdoor maintenance and trash collection.
With the median price in Canton at about $160,000, homes in the $175,000 to $178,000 range most often appeal to two-income first-time buyers, move-up buyers and corporate transfers, he says.
Listed by: RichRealty.
Wichita, Kan.
$178,000
This four-bedroom, three-bath ranch with a finished basement is on the west side of Wichita.
The house, which was built in 1997, has "a nice, open floor plan," says Clarence Sponsel, associate broker with Realty Executives of Wichita.
The living room has a fireplace and vaulted ceiling. The "open country kitchen has an eating bar and breakfast area" that opens to the deck, he says. It also has a built-in desk, hardwood cabinets and walk-in pantry, plus a laundry room off the kitchen.
The finished basement has a family room, full bathroom and room for an office, Sponsel says.
The home, which has 2,587 square feet and a two-car garage, sits on one-fifth of an acre, he says. Homeowner's fees, which are $250 a year, cover maintenance of the neighborhood pool, playground and common areas, Sponsel says.
"It makes a great family home in a great family neighborhood," he says. The community is about 10 miles from downtown Wichita.
Wichita has a median home price of about $119,500 to $125,000 depending on the location, Sponsel says. So Wichita buyers in the $175,000 range are generally purchasing a move-up or second home, he adds.
Listed by: Realty Executives of Wichita.
New Orleans
$176,900
This cottage-style home on a corner lot is in Marrero, La., roughly 18 miles south of the French Quarter.
Built in 2005, it has three bedrooms, two baths and totals 1,541 square feet. "It has a lot of light, a lot of windows," says Jeannie Wildey, Realtor with Re/Max Real Estate Partners Inc. in Jefferson Parish, La.
The eat-in kitchen has "a lot of cabinets, ceramic tile floors, a pantry and a breakfast bar -- adjacent to a sunny, tiled dining area," she says.
The master suite features a bathroom with a garden tub and separate shower.
The home also has a second driveway for a boat, plus a storage shed, she says.
The national median of $176,800 is also a "typical price for the area," Wildey says. In the $175,000 to $178,000 price range, buyers are often looking for starter homes, she says.
Listed by: Re/Max Real Estate Partners Inc.
Providence, R.I.
$175,000
This 1,536-square-foot Victorian has four bedrooms, two baths and three fireplaces.
The home dates to at least 1860. "That's the farthest back the owners could find records on the house," says Mike Lambrese, Realtor with Re/Max Town & Country. "It's a classic Victorian," he says.
While the systems, such as plumbing, kitchen and electrical, have all been modernized, "The cosmetics were kept traditional," he says.
It has original hardwood floors, 12-foot ceilings, crown molding, and plaster molds around the light fixtures, Lambrese says. The living room, dining room and kitchen all have working fireplaces.
Upstairs there are "three bedrooms, with a sitting area that can be used as an office or bedroom," he says.
"It also has a very inviting backyard -- a (flower) garden, rather than the traditional backyard," Lambrese says. "It's a very, very nice property."
Located in the Elmwood section, the house is "a couple of miles from downtown Providence," he says. It sits on about "one-tenth of an acre -- a typical city lot, as lots go in Providence," Lambrese says.
Listed by: Re/Max Town & Country.
Charlotte, N.C.
$175,900
This 7-year-old home has a wraparound porch on the outside and an open floor plan inside, Tamela Jolly, broker for Re/Max A One Real Estate. The open design gives it "a great flow" with lots of natural light, she says.
It has three bedrooms, a bonus room, 2 1/2 baths and about 2,100 square feet, she says. And the home sits on just less than a quarter acre in Dallas, N.C. -- about 25 miles west of Charlotte.
The kitchen has hardwood floors, stainless steel appliances, an island and a breakfast area. The formal dining room has a large window, hardwood floors and picture molding. "It's got all the components that a first-time homebuyer would like," she says.
And this home is typical of what the money will buy in the areas outside of Charlotte, Jolly says. In the suburbs, buyers can get two- and three-bedroom two-story homes, she says. "If you start looking at ranches, (prices) go up because the footprint is larger."
Listed by: Re/Max A One Real Estate.