5 Great Ways to Find Roadside Assistance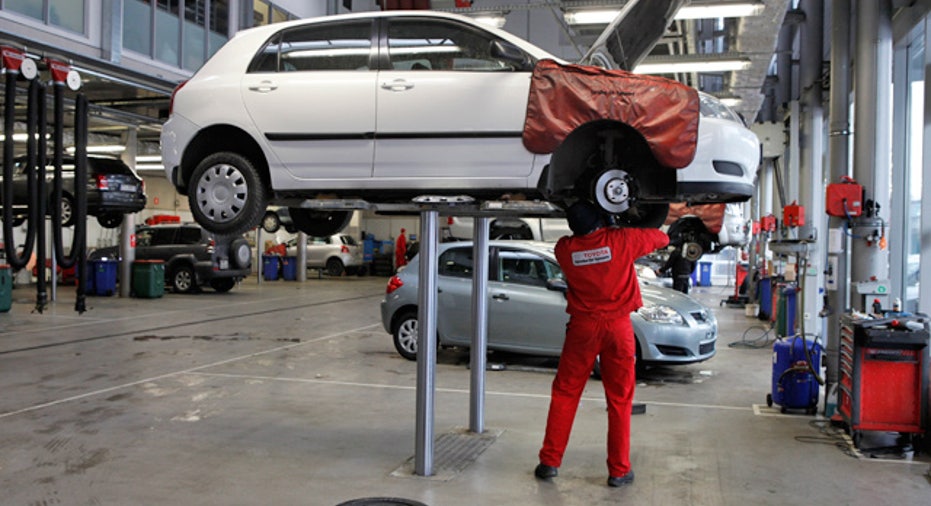 AAA isn't the only game in town. Lots of other ways exist to get good -- and cheap -- roadside assistance.
There are three types: full-service, limited programs and free assistance via carmakers. Insurers and oil companies offer a wide range of plans, some cheap. Affinity clubs and cell phone providers may be the most overlooked option, but they offer viable plans.
"These roadside assistance programs can be effective," says Phil Reed, senior consumer advice editor at Edmunds.com. "But you must look at the actual coverage. Some programs piggyback onto other programs."
Program details vary widely in cost, benefits and perks. Some charge for extra drivers; others offer limited towing miles. Bigger clubs with full-service assistance may throw in freebies such as map planning, expert opinion hotlines and trip interruption insurance. Such widely varying programs can mean key gaps in coverage that leave you stranded or stuck with extra expenses, warns Consumer Reports.
For happy, hassle-free motoring, know each program's strengths and limitations before signing up. Here are five road-worthy types of roadside assistance programs to check out.
Check out your carmaker's program first
Don't forget your own carmaker's free roadside assistance program. It usually covers new cars and some cover certified-used cars as well, like Ford and Honda. General Motors' assistance program for new cars is good for five years or 100,000 miles. Mercedes-Benz is one of the better ones; its cars get unlimited roadside assistance.
"Manufacturers' programs are quite good," says Reed. "They have a vested interested in making sure the car is treated well, such as preventing towing damage."
According to Edmunds, most of these programs offer essential services, such as towing, lockout help and fuel. However, towing might only take you to the nearest dealer, who may charge more for repairs. Another downside is that the programs eventually end, and some are short -- such as Jeep's three-year or 36,000 mile assistance program.
There's also the GM Motor Club, which covers any make of car. It costs $84 per year for a couple, and offers unlimited towing miles, no limits on service calls and coverage for emergency expenses.
Insurers offer a range of roadside services
Many insurers also offer good, cheap roadside assistance. They vary widely in price and coverage, so it pays to do your homework.
For example, State Farm's roadside assistance program is only $6 per year and includes basic lockout and towing service. "It's worth the price," says State Farm spokesman Dick Luedke. "Any of our customers can get it."
Other insurers with roadside assistance include Progressive, Nationwide and Farmers. GEICO's service is only $12 annually for lockout, emergency towing and other services. Allstate Motor Club is more comprehensive, offering five plans beginning at $48 per year for basic services.There is a downside, though. Consumer Reports notes that using the coverage may affect your car insurance rates, since some insurers track assistance calls. Also, some plans like State Farm's reimburse you for towing expenses rather than offer a free toll-free number to call for help.Oil companies' travel clubs have many perks
Several oil companies offer their own motor clubs. They range widely in services and programs."Look closely at what's provided," says Reed. "How many times can you use it? What's the per-mile charge if you're towed further than the limit? How quickly will the tow truck be dispatched?"The Chevron Travel Club has five programs ranging from $4.50 to $7.25 per month, including towing and lockout services. The ExxonMobil Travel Club is a full-service program and costs $100 per year, though there are towing limits. Extra perks include access to an expert hotline, stranded-driver services, trip planning and $40 worth of gas at enrollment.
Affinity clubs have a full menu of benefits
These fast-growing roadside assistance programs offer a full menu of services. You can also upgrade your membership and add more features, such as unlimited towing.
Take the Better World Club. Its basic roadside assistance program costs $56, and includes towing up to five miles. But you also can add on assistance for bicycles, motorcycles and RVs. Members get extra perks like eco-travel services and discounts on hybrid car rentals, says Mitch Rofsky, president of Better World.
AARP's roadside assistance program has more than 1 million members. The standard first-year membership for couples is $46, which includes towing up to five miles, lock-out services and even some legal defense reimbursement.
"Affinity clubs have generally been in the roadside assistance area for some time," says Reed. "They're better at servicing."
Cell phone providers have their own plans
Unknown to many people, major cell phone providers also offer roadside assistance. Typically, the providers use other clubs such as AAA for their towing networks. But monthly fees are low and they offer all the basic services, such as towing, lockout assistance and key replacement. These programs require close scrutiny, though.
"Cell phone providers' roadside assistance makes sense, given the popularity of OnStar," says Reed. They also offer the most frequently used services such as towing and lockout help. For example, Sprint's Roadside Rescue is $4 monthly per phone line, which includes basic service such as towing. Verizon's is $3 monthly and includes towing up to 10 miles, fuel delivery and lockout service. AT&T also offers limited roadside assistance.