5 Friendliest States to Small Business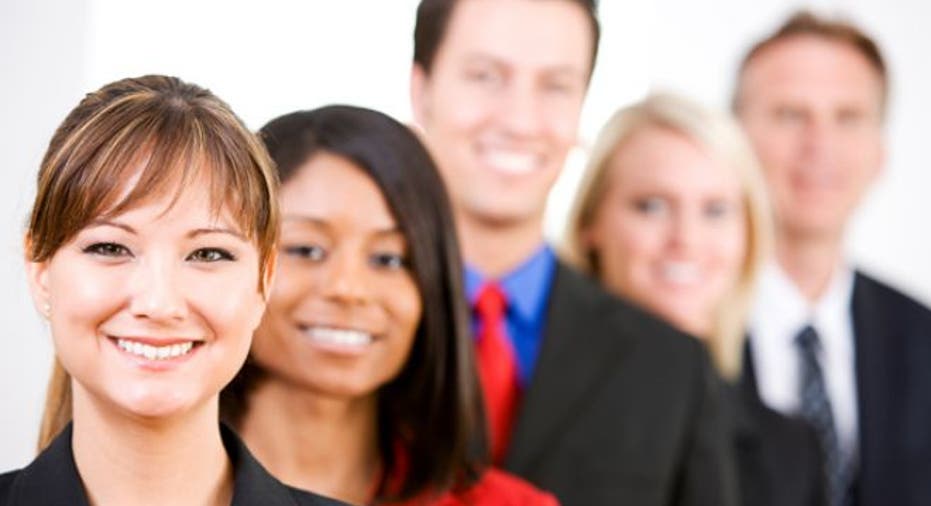 If you are willing to relocate to start a small business then you may want to consider setting up shop in Idaho, Texas or Oklahoma, according to Thumbstack.com's annual small business survey.
The online referral company, in conjunction with the Ewing Marion Kauffman Foundation, surveyed more than 6,000 small business owners across the country to come up with the list of friendliest states for small businesses.  The survey looked at an array of things including tax regulations, licensing requirements, training and government support. While tax related rules are important, the survey found small business owners also want easy to understand licensing regulations and training programs that are well publicized.
Here's a look at the top five friendliest states for small businesses and the five that fared the worst.
Top 5 Friendliest States for Small Business
No. 1: Idaho
Ranked No.1 in terms of friendliest states to do business, survey respondents gave Idaho good ratings across multiple categories including overall friendliness, friendliest business regulations and the ease to start up a business -- even though it ranked 6th worst for the cost of hiring a new worker.  Small businesses owners are also optimistic about the future of Idaho, which stands at no. 7 in terms of future optimism.
No. 2: Texas
Texas didn't hold on to the no. 1 spot but came in a close second in this year's survey, with respondents  giving it good marks in categories including ease of starting a business, regulations, licensing and health and safety. Texas didn't do so hot in training and networking, earning a C+ and C respectively.  And while the state may be friendly the future is uncertain. It ranked 17th in terms of optimism about the future.
No. 3: Oklahoma
Oklahoma came in third place garnering an A-, A, or A+ in ten of the twelve ranked categories.  The state came in at No.4 for the easiest to start a business and 6th for the cost of hiring an employee.  Oklahoma was also ranked 6th in terms of optimism about the future.
No. 4: Utah
Although Utah didn't rank in the top three, its best showing, giving it the fourth position, was for ease of starting a new business where it was graded an A+. Optimism appears to abound in Utah, it ranked third nationwide in terms of optimism about the future.
No. 5: Louisiana
Louisiana also held its own on the Thumbstack.com survey, coming in at fifth in terms of friendliest state for small businesses. It earned A+, A, and A- on many of the categories and was ranked 8th for easiest state overall to start a new business. In terms of business regulations it ranked 4th and 3rd for friendliest licensing regulations.  Just like Texas, business owners are uncertain about the future of the Louisiana economy, ranking it 16th in optimism about the future.
Five States Least Friendly to Small Business
No. 1: Rhode Island
Rhode Island scored an F in most categories, giving it the ranking of the least friendly state in the nation.  Respondents graded it an F for ease of starting a business, tax code, regulations and health and safety. It did get an A+ for hiring costs, training and networking programs. Small business owners in Rhode Island aren't too keen on the economic future either, ranking it 42nd in terms of future optimism.
No. 2: Vermont
Another Northeast state that didn't score well on the survey is Vermont, which came in as the second in terms of unfriendliest states. The state ranked 3rd in terms of the most difficult state to start a business and got an F for zoning laws. Just like Rhode Island, it did garner an A+ for training. Future optimism isn't great either, with Vermont ranking 33rd.
No. 3: Hawaii
Coming in as the third worst state in terms of friendliness, Hawaii ranked as the second most expensive state in terms of hiring new employees and having the second most burdensome regulations. Hawaii got F's in most categories and was graded a D for training programs. Optimism about the future isn't as bad as the other four states, coming in at 19th.
No. 4: California
Not only did California rank no. 4 as the least friendly state nationwide it's also home to the three worst cities in the country for small businesses. Respondents rated California as having the second least friendly tax code and the state earned Fs in six of the twelve categories. California also came in 35th in terms of optimism about the future.
No. 5: New York
Earning a D in overall friendliness, New York came in as the 5th worst state for small businesses to conduct business and ranked the worst state in terms of its friendliness of licensing regulations. It earned an F for regulations, tax code and zoning as well but was able to score a B- for hiring costs and training programs. It ranked 29th in terms of optimism about the future.