5 Digital Marketing Mistakes (and How to Avoid Them)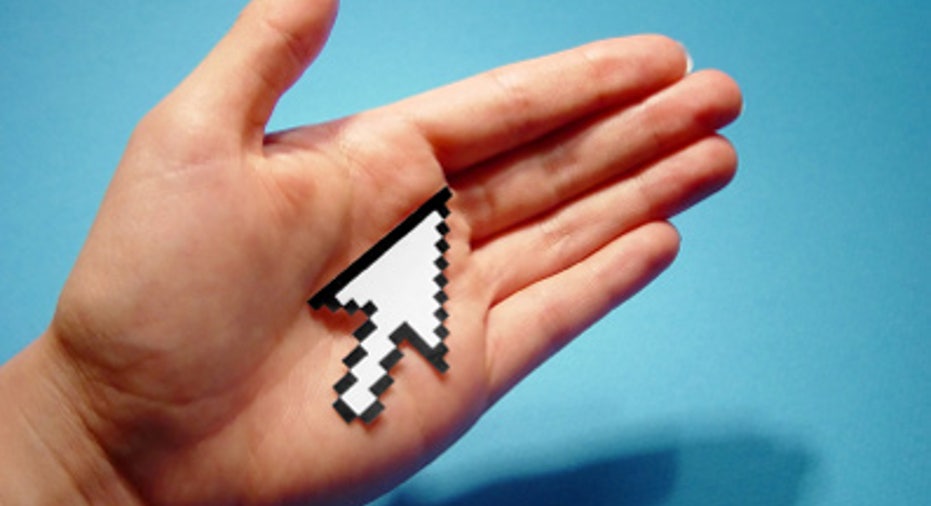 Digital marketing isn't the next big thing — it's the biggest thing happening in the marketing world right now. A recent survey by marketing optimization firm ThinkVine found that more than half of marketing executives expect to spend more of their budgets on digital advertising than on traditional advertising — like TV ads and radio plugs — within the next two years.
But before you put all of your marketing dollars into online channels, it's important to know what works (and what doesn't) when targeting customers in the digital world. In a recent interview with Business News Daily, ThinkVine's CEO, Mark Battaglia, shared his advice on how businesses should approach digital marketing, as well as certain pitfalls they should avoid.
Here are five digital marketing mistakes and how to avoid them.
Diving head first into digital
While many big brands and top-tier marketing firms have jumped head first into the digital marketing melee, Battaglia says this all-in approach isn't the best bet for every business. Rather than devoting your whole budget to digital channels, Battaglia recommends a more balanced strategy.
"It's important for each brand to know how their specific customers consume media and how different media types work together to achieve sales and brand objectives," he said. "Companies can't take a one-size-fits-all approach to their marketing mix."
On that note, Battaglia recommends taking a long, hard look at who your customers are before deciding where to spend your marketing budget.
"Step number one is knowing your customers," he said. "How people consume media varies greatly by factors such as their age and income level. So if you're trying to reach audiences other than, for example, a young, tech-savvy crowd, you need a broader mix than just digital."
Information overload
While it's hard not to become transfixed by the allure of Big Data, Battaglia cautions companies against collecting as much consumer data as possible without a plan for how to use it.
"One of the traps that we see people falling into is that, because there's so much data, they get suckered into measuring it all within a vacuum without looking at the bigger picture first," Battaglia said.
Sure, you can analyze the effectiveness of every ad display you put on the Web, but without a comprehensive understanding of what you're really trying to accomplish, it's not likely that the data you collect will add value to your marketing strategy. Instead of being haphazard in your use of data and analytics, Battaglia recommends a more empirical approach.
"If you think about how scientists work, they first say, 'Let's understand the problem.' And then they go out and collect the right data to provide a solution to that problem," Battaglia said. "Making sure you're collecting the data that solves the business problem you have is extremely important. Don't just collect data because it's there."
Getting caught up in content
It's no secret that creating unique content is the key to many brands' digital marketing success. But business owners should keep in mind that many of the brands that do content marketing well have a whole host of people helping them out — advertorial teams, content marketing pros, the list goes on and on.
"Content marketing sounds great, but you're probably going to need some help," Battaglia said.
In addition to seeking out the right people to help you develop your content strategy, Battaglia said it's paramount that businesses approach content creation with a firm understanding of who they're trying to reach and what they're trying to accomplish.
"One of the difficulties of content is how to create content that's really relevant," he said. "You have to know your audience to develop content that is both attractive to them and that helps set your brand apart."
Neglecting mobile customers
While mobile marketing is certainly on the rise in some circles, Battaglia says this is one area of digital marketing that many businesses are still hesitant to explore.
"Everyone knows how much time a certain set of people spend on their smartphones — how integral it is to their lives — but the dollars spent on mobile are still relatively low," he said.
Battaglia thinks that the lag in mobile marketing can most likely be attributed to the newness of this marketing platform. Knowing what works and what doesn't work in the mobile sphere can be difficult, he said.
But figuring out what mobile strategies work for your business is important if you want to keep up with tech-savvy consumers. Rather than avoid mobile marketing altogether, businesses should start to experiment with options that might appeal to their customers. [See also: 11 Mobile Marketing Solutions for Small Businesses]
Taking retargeting too far
Retargeting, or remarketing, is a tool that marketers use to get customers who have already visited a business's website to return to the site again — ostensibly to increase the likelihood of them purchasing a product or deciding to frequent that business. If, for example, you see an ad for a site you just visited pop up in your Web browser, it's likely because that site is using retargeting.
"When retargeting is done well, it's a really effective and high-return tactic," Battaglia said.
However, Battaglia also said that consumers are often less enthusiastic about retargeting than the businesses that use the tactic.
"One thing we've found, over and over again within our customer base, is that retargeting is one of those things that consumers find annoying."
To get retargeting to work for your business, Battaglia recommends using the tactic in moderation. The focus, he said, shouldn't be on how to retarget customers but how to drive them to your business's website in the first place.
"Retargeting is only possible when you are already drawing people to your website," Battaglia said. "Retargeting in a vacuum doesn't make sense. It's really about driving people into that scenario."
Originally published on Business News Daily.