5 Crowdfunding Websites to Help Pay Off Medical Bills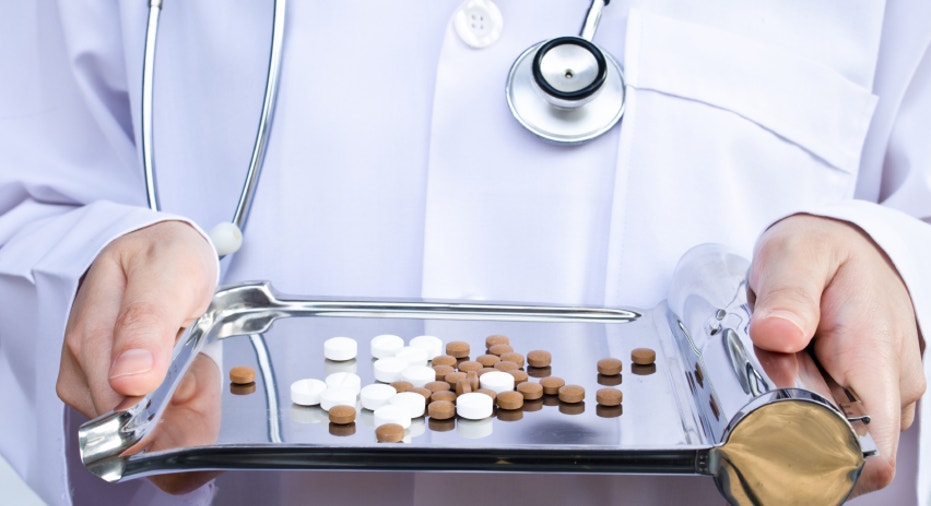 Unpaid medical bills are the leading cause of countless personal bankruptcies in the U.S., topping outstanding credit-card bills or unpaid mortgages, according to a recent report.
The rising cost of health-care is burying consumers in massive debt or forcing them to delay medical treatment until they can afford it. But now, consumers have a different option outside of insurance to help cover their medical bills: crowdfunding.
There are a growing number of websites that allow people to raise money for a project by soliciting small amounts of money from a large pool of people. The funding method started out as a way for small businesses to get off the ground, but have since evolved. Now, there are specific websites for people looking to raise money to help afford medical care.
Here's a look at five crowdfunding websites focused on getting money for medical expenses:
1. GiveForward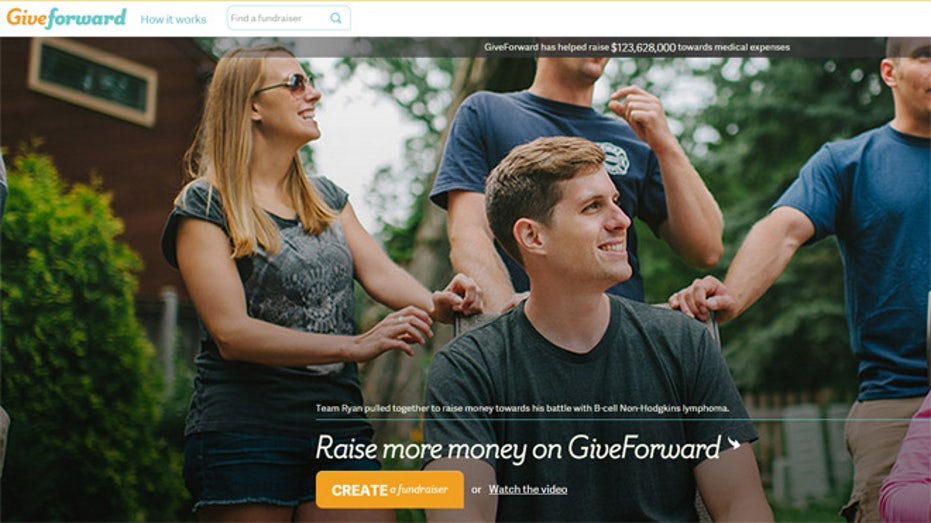 ---
This website allows a patient or friends or family members to start a fundraising campaign after answering a few questions about the recipient, the type of fundraising and why the campaign is needed.
Users can raise money for medical expenses, out-of-pocket living expenses that are a result of an illness or injury, bucket lists associated with terminal illness and funeral or memorial funds. To date, GiveForward says it helped raise $122,991,000 towards medical expenses.
2. GoFundMe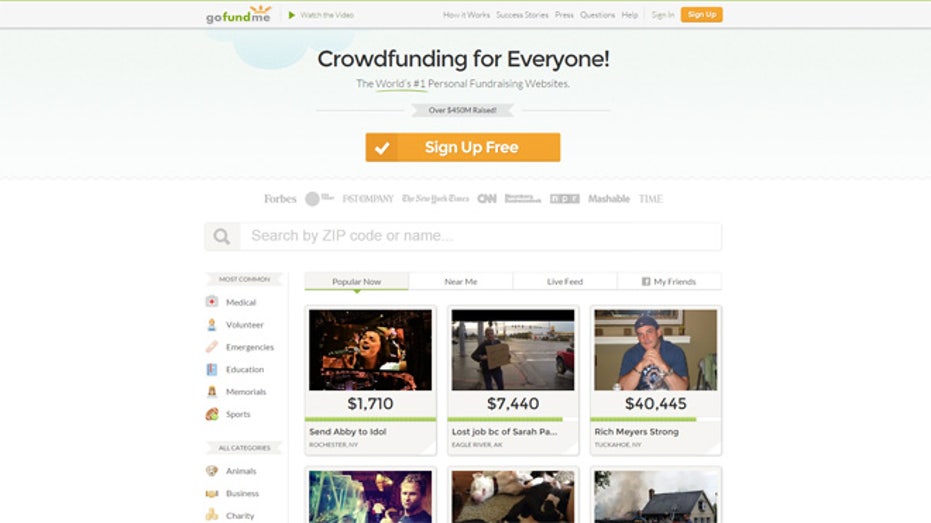 ---
This crowfunding site allows users to launch a personal fundraising campaign for themselves, friends or family members or a charitable fundraising campaign.
The site makes it easy to share campaigns through its built in connections to Facebook, Twitter and email contacts. The company claims users have raised more than $440 million to date.
3. Healthline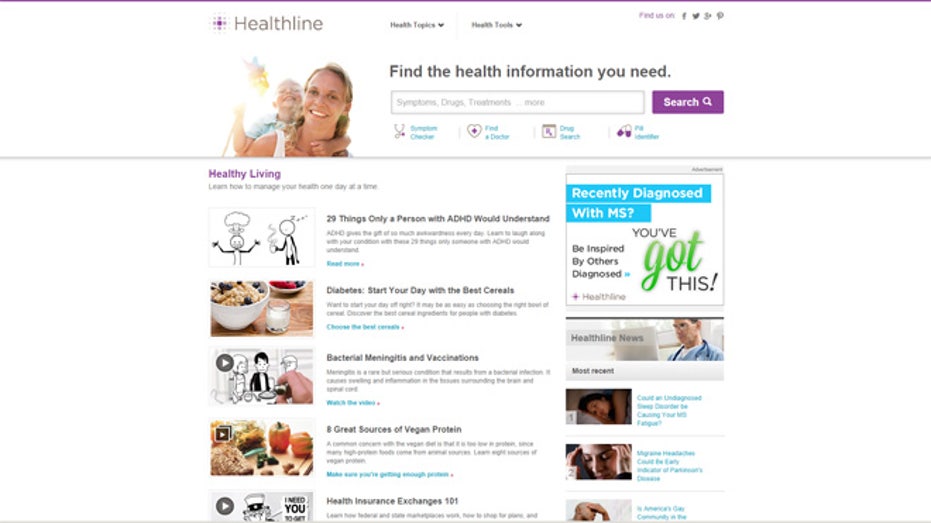 ---
Getting donations from all over the country (and sometimes the world) can make it difficult for a recipient to express gratitude, but Healthline tries to make the process a little easier.
4. FundRazr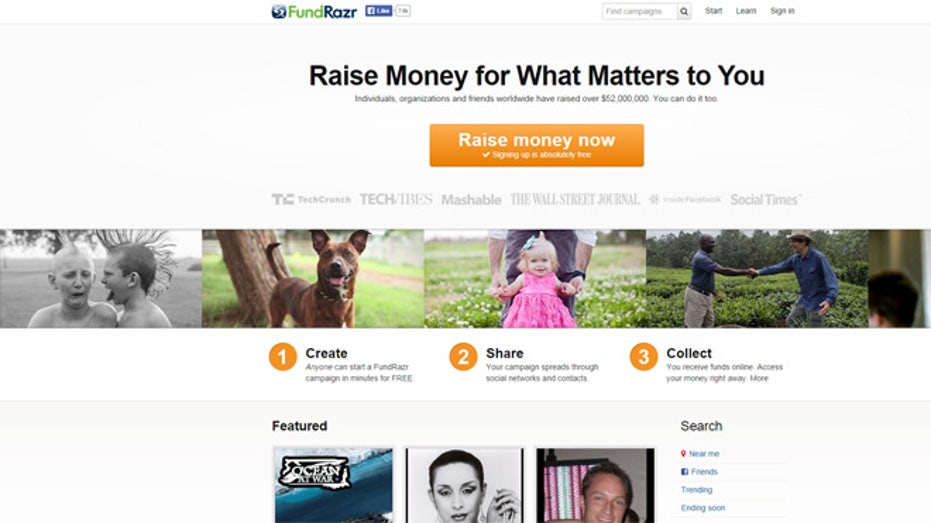 ---
Built to enable social fundraising, this website works with Facebook to help people raise money for medical expenses, including medical bills, accident recovery, illness treatment and medical equipment.
Because this site has a "tight" integration with Facebook, supporters can post and share messages that reach a swarm of people on the popular social media site. In addition to the normal medical fundraising categories, FundRazr also allows patients to raise money for health travel and for disaster and tragedy relief. Since its launch FundRazr has helped raise more than $40 million from 40,000-plus campaigns in 20 different countries.
5. StartACure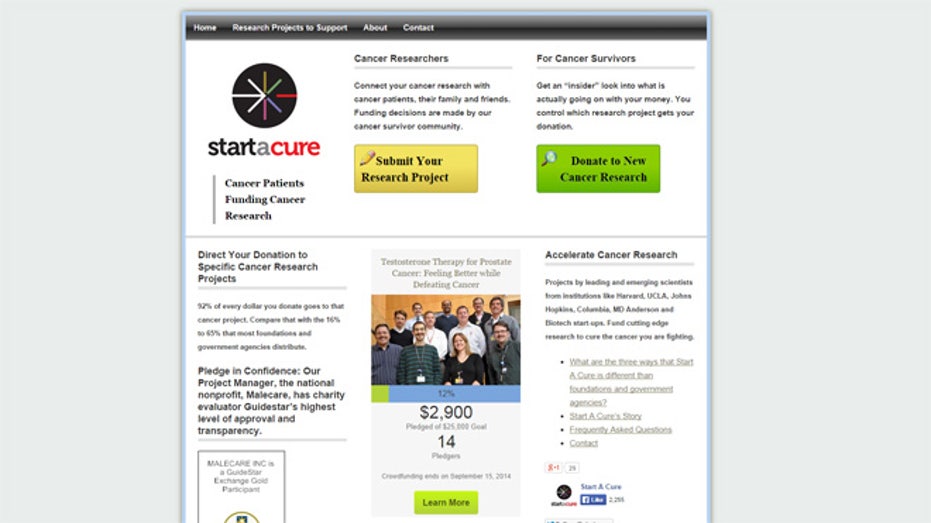 ---
This website lets users donate money toward a cancer research project of their choice. The company claims 92% of every dollar donated goes toward the chosen project. The website hosts different campaigns focused on various cancers, including one concentrating on testosterone therapy for prostate cancer and one that's exploring killing cancer with heat.
CureCancerStarter.org is another Website where people can donate to cancer researchers. The website claims 100% of donations go to cancer research.