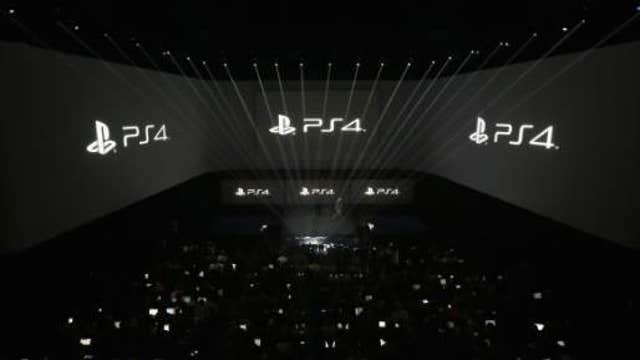 Tis' the season….to never pay full price for items on your holiday gift list. Despite Black Friday being two weeks away, retailers are already starting to offer heavy discounts to lure shoppers into their stores.  And with the proper arsenal of budget-savings tools, shoppers can snag even greater deals.
"Consumers are missing out on an opportunity to save a ton of money and be as efficient as possible if they are not using apps," says Andrew Schrage, founder of MoneyCrashers.com
When searching for money-saving apps that best fit their needs, consumers should look for ones that are easy to use, provide quick results and don't carry a large price tag.
"A lot are free these days," says Schrage. "I wouldn't spend $5, $10 or $20 on some of these apps. It shouldn't add to your expenses at all."
While the app market explosion has caused prices to drop, it makes finding the best app a little more difficult. To skip the tediousness of navigating the saturated money-saving app market, experts offering their top picks that they recommend be on every shoppers' smartphone this holiday season.
1. RedLaser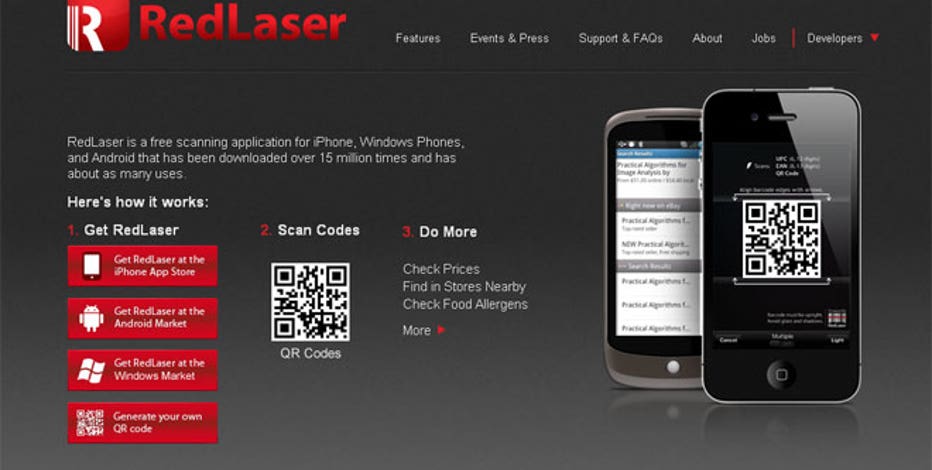 ---
It can be frustrating (not to mention tough on the budget) to find a lower price on an item you recently purchased at a different store. To help prevent this,   Stephanie Nelson, founder of the coupon website CouponMom.com, recommends using RedLaser.
The app's concept is simple: scan a bar code on an item and the app displays a  list of how much other retailers (both online and in-stores) are selling it for.
"Everyone needs to have an app that allows you to scan the item barcode to quickly see its price across multiple retailers, both online and brick and mortar stores," says Nelson. "Redlaser has been around longer than most price-comparison apps and is still highly rated."
2. Coupon Sherpa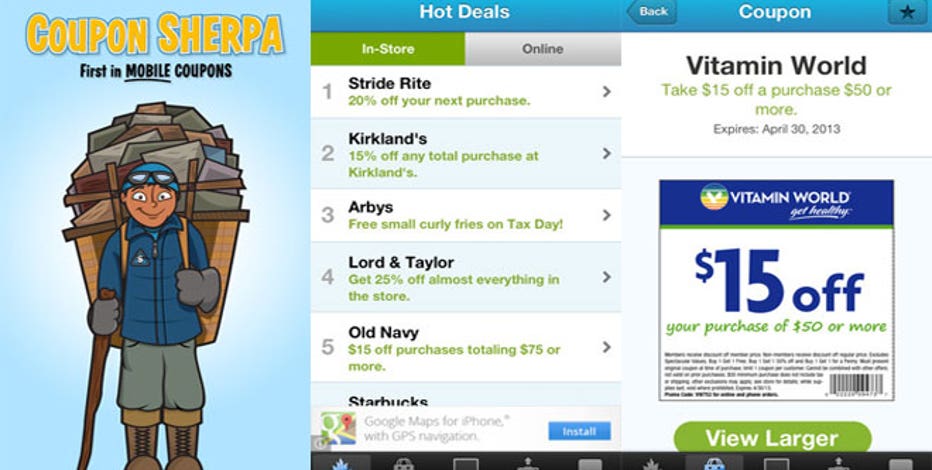 ---
Keeping up with all the available discount codes is hard, but Coupon Sherpa, which is a favorite of money savings expert Andrea Woroch, does the work for you by showing in-store coupons on your phone for instant savings at checkout.
3. Hukkster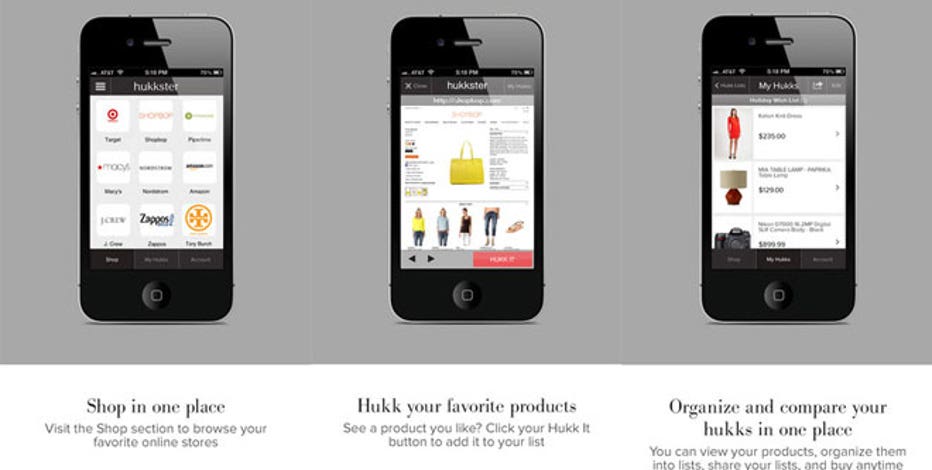 ---
During the holidays, retailers are constantly change prices on some items to stay compatative, meaning one day a product could cost $129 and then just a few days later it's on sale for $89. To make sure you are one the winning side of the price cut, Hukkster, a free add on to your Internet browser, that will track designated products online and find out when they go on sale.
"It alerts you to price drops and coupon availability so you can snag an item you've been eyeing at the cheapest price; or use it to ask for a price adjustment if something goes on sale shortly after you buy," recommends Woroch.
4. Santa's Bag & OneReceipt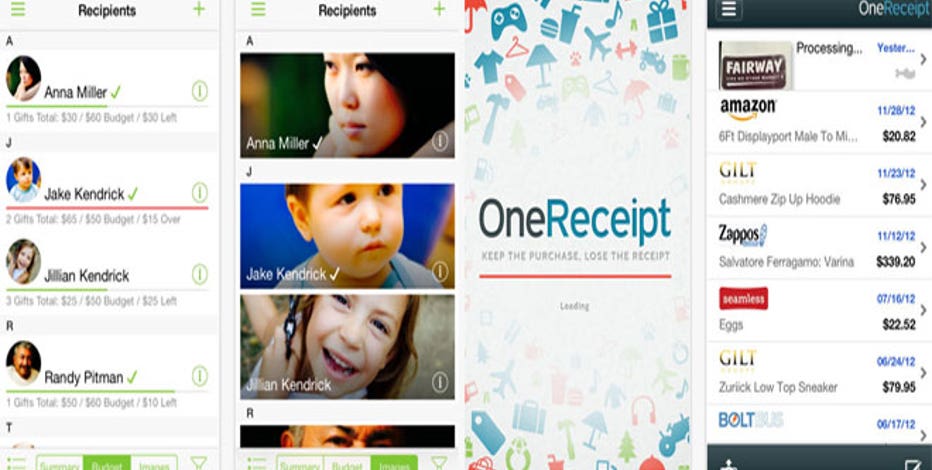 ---
Staying organized is the key to staying on budget and completing your gift list, and Santa's Bag will help you make sure that you don't forget anyone this holiday season.
"With Santa's Bag, you create a shopping list of what you need to buy and who the recipients are," says Schrage. The app gives you a status bar of how close you are to fulfilling the list and hopefully prevents any last-minute trips to overcrowded malls."
For people who seem to have already lost the receipt for a purchase before leaving the store, Nelson says OneReceipt keeps everything in one place and allows you to access all of your receipts on the go.
"It's an easy way to hang onto receipts in case you need to make a return." She says. Not only can you save the receipts in the app, but it will email you a copy of your receipt, guaranteeing you'll never lose a receipt again