5 Apps for Doing Business Anywhere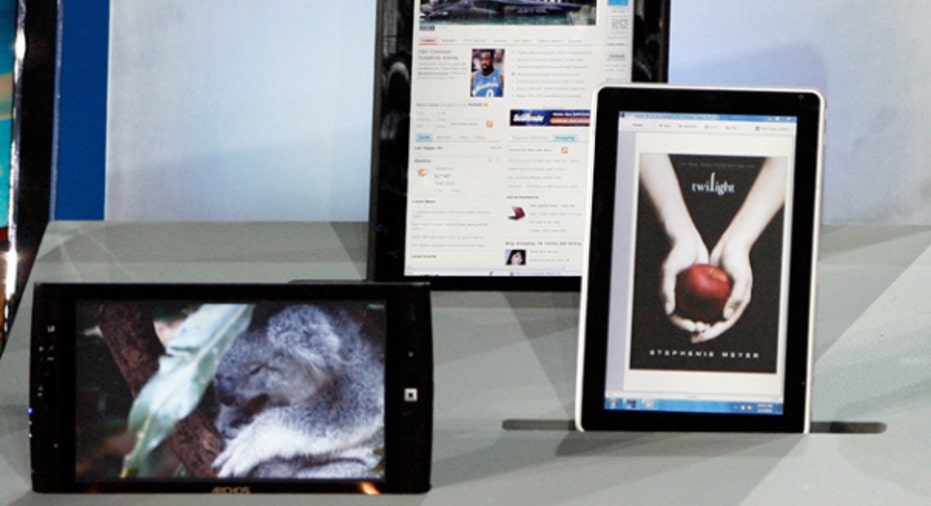 Whether it's driving down town to meet a customer or flying across the country for an importune meeting, travel is a fact of life for many small business owners. And work doesn't stop when you leave the office.
On top of having to juggle from virtually anywhere, it also can sometimes feel like a part-time job just to keep track of expenses. While logging miles every time you get in the car can be annoying, there are a lot of mobile apps that take the pain out of the tracking process and also can come in handy when you're on the go. Here's a look at five.
Keeping track of expenses, mileage and time spent with clients is made all the more easier thanks to this app from Silverware Software. For $5.99, small business owners will be able to record all of the expenses, get a running total for each business trip, search and sort expenses, track mileage live based on the car's movements and from the odometer reading and create finished expense reports.  Users can also email and export all of the expenses files and photo receipts directly to the user's desktop or DropBox.
Piikki Receipt Scanner & Expense Reports
Nothing can be more annoying than holding on to all those little receipts while you travel and then having to go through them all come expense reporting time. This app, which costs $2.99, alleviates some of the pain by enabling you to scan your receipts with the mobile phone camera and instantaneously create a digital copy of your receipt.  With the app you can save the receipts to the cloud, email them, search and find receipts based on where they were photographed and categorize and tag the receipts. You can also view graphs based on your spending habits.
Mileage Expense Log Pro – Mobile Drive Tracker App
Some business owners just want an easy way to track mileage without all the other bells and whistles, and that's where this app comes in. Billed as simple to use and only costing $1.99, this app lets you keep track of all the miles you travel for business and sort the information based on date, purpose and/or vehicle. The app gives easy to read summaries, enables you to export the data and add additional expenses like tolls and ferry fees.
OfficeTime – Time & Expense Tracking
For small business owners juggling multiple clients, figuring out who to bill and how much can become a full time job, unless you have a handy mobile app. This free app enables you to easily keep track of hours spent on each client. You can track by project or category, run multiple timers at once and quickly switch between tasks. Small business owners that need more can upgrade to the pro version which lets you export to Excel or Numbers, track unlimited projects and categories and get cross team reports on your Mac or PC.
Nothing can be worse than being stuck on a business trip with pages of documents that have to be scanned. Short of hitting Kinkos or spending the time in your hotel business office, you are simply out of luck. Unless, of course, you've downloaded TurboScan to your mobile phone. This app, which costs $1.99, lets you quickly scan documents, store them and email them as a PDF or JPEG.  According to the developer TurboScan uses "advanced fast algorithms" to automatically detect document edges, straighten the document, eliminate shadows and set a perfect contrast.  This app also boasts speed, claiming to scan and process each page in under four seconds. It also comes equipped with an "Email to Myself" feature that lets you send documents to a predefined email address.