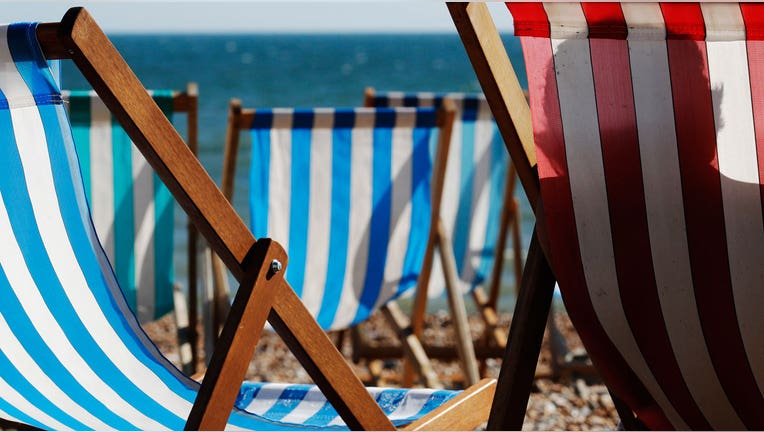 Don't let the back-to-school sales fool you. There is still plenty of time to make more memories this summer, and if you need another reason to pack up the kids for an adventure, August is National Family Fun Month too.
If your savings account is running on low, you may want to check out one of these five affordable destinations.
1. Washington D.C.
The nation's capital tops many lists as one of the best places to find cheap or free fun.
"Washington, D.C. is an affordable destination because of the attractive hotel rates available in the downtown area, free admission to 19 different Smithsonian museums and cheap public transportation," explains Andrew Schrage, editor-in-chief of finance and lifestyle website Money Crashers.
In addition to museums, the city is home to national monuments, the National Zoological Park and the historic Rock Creek Park. Best of all, they are free.
2. Door County, Wisconsin
When Reader's Digest asked travel experts to help it compile a list of affordable vacation destinations, Door County, Wisconsin got the nod from Laura Begley, the deputy editor of Travel + Leisure.
Begley notes the area is known as the Cape Cod of the Midwest and has no shortage of charming inns, lighthouses and beaches. Visitors can also take a walking tour of the local history and architecture, visit area state parks or explore the Sturgeon Bay farmer's market.
3. Dahlongea, Georgia
Farther south is Dahlongea, Georgia, a vacation destination that isn't a household name yet but certainly deserves a spot on your short list.
"Dahlonega features inexpensive hotels, cheap restaurants and affordable entertainment attractions, such as gold mines and other historic sites," says Schrage.
An hour north of Atlanta, this Appalachian Mountain destination has an emphasis on agri-tourism and adventure. Families can trek to see the highest waterfall east of the Mississippi or if adults can find some child-free time, the region boasts an impressive array of vineyards.
4. Leavenworth, Washington
To the west is Leavenworth, Washington which was named by Parenting Magazine as one of its picks for best mini family vacations. More than 50 years ago, the city transformed itself into a Bavarian Village, which means it has plenty of character and quaint shopping opportunities.
However, families on a budget may want to skip the shopping and head to the museums or the great outdoors. Leavenworth has a Nutcracker museum, entertainment opportunities at Rocky Reach Dam and many outdoor options, such as tubing and horseback riding.
5. Gulf Shores, Alabama
If you can't quite pull together a trip in August, Gulf Shores, Alabama may be an excellent choice for post-Labor Day travel.
"Gulf Shores is also inexpensive although you must travel there during the off-season -- spring and fall 0- to get the best hotel room rates," says Schrage. "In the fall, the city offers a variety of inexpensive festivals to attend, and it also features a wide variety of public beaches, parks, piers, and other wildlife-related activities."
While in the area, families can also visit historic Fort Morgan, stop by the Gulf Shores Museum or head to nearby Mobile to see the USS Alabama.
Other money saving travel tips
Of course, finding a budget destination is only half the battle. You still have to get there.
"The best way to save is to drive, rather than traveling by airplane, if it's not too inconvenient," says Schrage. "If driving isn't an option, sign up at a travel aggregator website such as Kayak, input the travel dates and track prices to purchase tickets when fares are at their cheapest."
In addition, Schrage suggests families shop around for the best rewards travel credit card. Not only can using a good card earn cash back or points toward future travel, it may also come with additional perks, such as travel insurance or discounted airline luggage fees.
What's more, don't overlook nearby destinations. Remember, you don't have to travel far to find family fun in August and throughout the rest of the year.
"Before making any grand vacation plans to faraway destinations, investigate the tourism website for the state in which you reside," says Schrage.
Finally, if a vacation isn't in the cards this year, now may be a good time to start saving for next year's getaway. Using an online savings account can be a convenient way to save money and maximize interest. Stashing away a little cash each payday can quickly provide a nice pot of money to be used for future family fun.
The original article can be found at SavingsAccounts.com:5 affordable destinations for end-of-summer fun