4th of July fireworks cancelled as budget woes whack small towns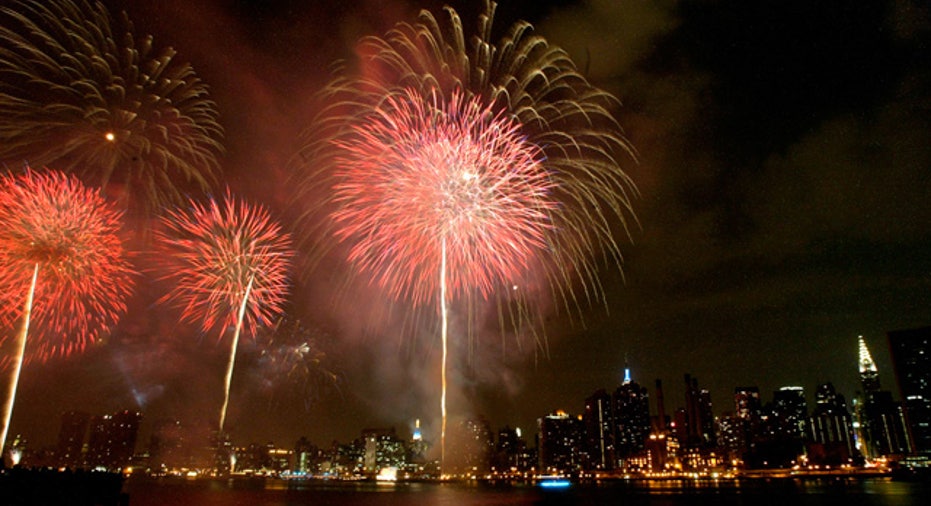 When the residents of Plymouth Township, Michigan celebrate July 4th this year, they'll do it without a traditional fireworks display.
The red, white and blue sparklers that typically light up skies across America have been scrapped due to budget stresses and financial constraints.
The township needs to focus on getting its financial house in order and prioritizing needs over wants, said Plymouth Township Supervisor Kurt Heise, in an interview with Plymouth Patch. The firework show in Plymouth Township cost $42,000 last year, and according to Heise, and that expense was not something the town could afford this fiscal year. While he hopes to bring the event back in the future, Heise said that will likely require either a collaboration with other towns or the monetary help of private citizens.
And Plymouth Township, isn't the only small town in the country facing budgetary constraints. Jackson County, Missouri also cancelled its Independence Day fireworks event next week.
"Due to our continuing efforts to ensure that Jackson County Parks [and Recreation] facilities and events remain some of the best and most affordable in the Country, and the number of other 4th of July opportunities in the area, we are sorry to say that we will not be hosting our 4th of July event in 2017," Jackson County said in a statement provided to FOX Business.
The cost of annual fireworks displays, which can include the display, police and fire personnel, can range anywhere from $2,000 to $7,000 for a basic show, according to Premier Pyrotechnics. Incorporating music, computer coordination and larger shells can increase the cost to around $2,000 per minute and more than $20,000 for the full display. In some states where money is tight, these celebrations become a casualty of fiscal belt tightening.
These local frustrations are the result of significant budget problems on a much larger scale within various states across the nation. In Illinois, lawmakers are struggling to agree on a spending deal in order to avoid entering a third straight fiscal year with no budget. The state has a backlog of unpaid bills worth $15 billion.
Meanwhile, in Connecticut, the state government was unable to reconcile fiscal differences for the coming year, and instead Gov. Dannel Malloy (D-Conn.) will assume control over the state's finances until a budget is passed.