4 Ways to Turbocharge Your Home Inspection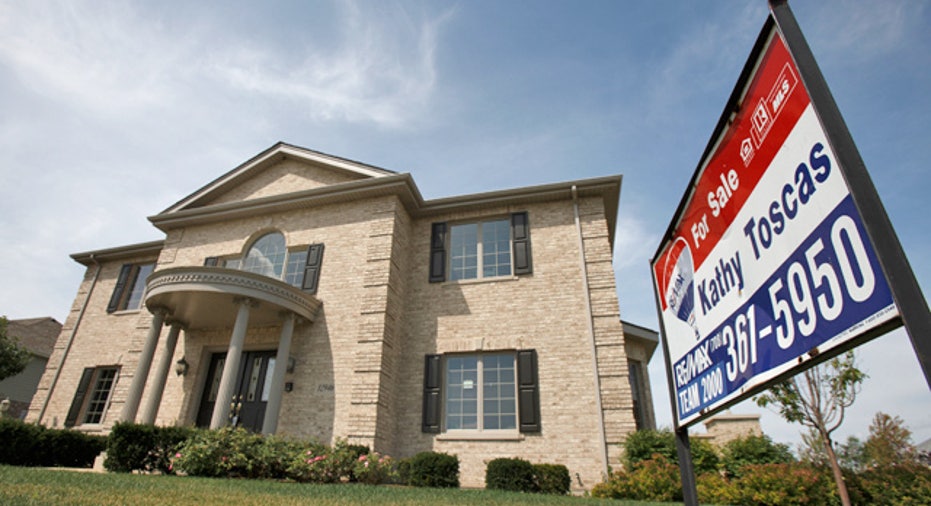 A typical homebuyer assumes that the purpose of a home inspection is to catch any major structural problems before going through with a purchase. Avoiding a money pit is one reason to hire a home inspector, but savvy homebuyers can get more value than that from the building inspection.
Choose the right home inspector
Most buyers work with a home inspector recommended by their Realtor, but Dwight Barnett, a home inspector and owner of Barnett & Associates Inc. in Evansville, Ind., suggests homebuyers also ask for recommendations from appraisers, attorneys and lenders. He advises asking for credentials from the recommended inspectors and checking with the Better Business Bureau."Don't shop price, shop experience," Barnett says. "Some inspectors will show up with all the bells and whistles like infrared cameras and gas detectors, but really you can do the job just fine with a screwdriver and a flashlight."
David Kolesari, president of the National Association of Home Inspectors, or NAHI, and president and owner of Milwaukee Homesight Inc. in Hales Corners, Wis., says buyers should ask how many inspections the inspector has done.
"Buyers should ask when they can expect the written report after the inspection and ask to see an example of the report," says Kolesari.
Prepare for the inspection
"Before the inspection, buyers should write down observations they have made when visiting the house that they want the inspector to review," says Dan Steward, president and CEO of Pillar To Post Inc. in Tampa, Fla. "I recommend that people visit a house two or three times before they make an offer and that they go in the daylight and at night because you notice different things depending on the lighting. The buyers can ask the inspector about things like a dark spot in the corner of the basement."
Steward recommends buyers ask their agent and the seller's agent about any known problems with the property and to read the seller's disclosure form and take it to the inspection.
"The more preparation the buyer does, the better it is," Steward says. "Buyers should ask the neighbors if they know anything about the house or any problems, especially if they know it is an area prone to flooding. One home I know of had been a marijuana grow house, but the seller didn't disclose it. The neighbors all knew it, but the seller had covered up mold problems with paint, so the buyer had no idea until it was too late."
To get a "non-emotional" opinion of the house's condition before making an offer, Steward suggests showing it to a friend or family member who will not live there.
In an occupied property, the owners need to be contacted to make sure the inspector has access to the electrical panel, attic and crawl space, and to have pets caged or off the property during the inspection, Barnett says.
Accompany the home inspector
Inspectors recommend that buyers take notes during the inspection, even when receiving a written report.
Barnett suggests that buyers ask about the insulation values the inspector finds and also suggests that buyers ask how to maintain the systems and appliances.
"The most important things the buyers need to know are where the water shut-off valve is and how to change the filter on their furnace and air conditioner," Barnett says. "An inspector can also point out some minor maintenance issues like a cracked outlet cover or a broken latch on a window."
Kolesari says most inspectors cannot estimate prices for repairs, because inspectors are generalists. Steward says that inspectors can tell buyers the life expectancy of individual appliances and a national average estimate for their repair and replacement costs.
"A good inspector will offer to talk directly to a contractor if they find a problem, to make sure that the contractor understands exactly what is needed," Barnett says.
Be careful about vacant homes
Inspectors and buyers face a problem in the increased number of vacant homes due to foreclosure or a slow real estate market.
"The seller's disclosure form on a foreclosure is often signed by someone who knows nothing about the property," Steward says. "If the seller is the occupant, they are legally bound to tell potential buyers what they know."
Sometimes buyers need to make deposits to have utilities connected for the inspection. Without utilities, the inspection must either be limited or be postponed.
"There's a 50-50 chance with foreclosures that there will be water damage," Kolesari says. "Foreclosures have typically been neglected, so buyers are definitely taking more of a risk when they buy one and the inspections are usually a little more challenging."
In addition to water damage, Steward says mold can be a problem in vacant homes that lack ventilation, especially in humid areas. He says buyers can request a mold inspection for an additional fee if they suspect it is a problem.
Regardless of whether they are buying a foreclosure, a new home or an older home, home inspectors recommend that buyers attend the inspection and maintain a "buyer beware" perspective from the moment they begin previewing homes.