4 Ways to Increase Your Positive Yelp Reviews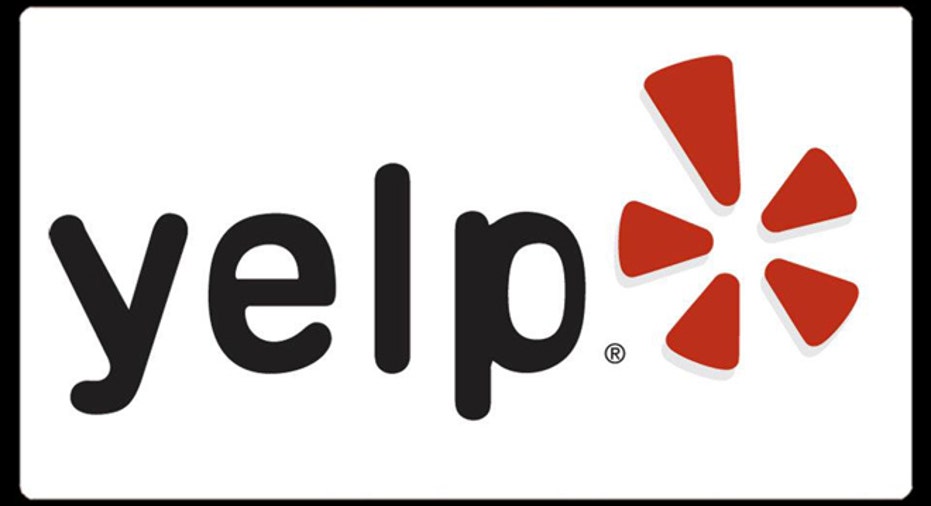 Yelp plays a major role when it comes to maintaining the reputation of your business. In fact, many business owners are shocked when they experience the ramifications of a single negative Yelp review. Customers retreat, sales slow, and business suffers.
Luckily, there are a number of ways to control what shows up in Yelp when someone searches for information about your company. The main strategy for keeping Yelp ratings high is to emphasize the positive reviews from the start.
If, like many small business owners, you have a business listing on Yelp but the reviews are less positive than you'd like, here are four proven ways to increase your star rating.
1.  Move Positive Reviews Out of the Filter
This is the big one. When it comes to improving your Yelp rating, the first step should be checking the filter for positive reviews that are stuck, and therefore hold no standing in the overall score. Yelp uses an algorithm to hide (filter) reviews that it thinks are either inauthentic or just don't add value.  These reviews can be accessed at the bottom of the company page.
MORE ALLBUSINESS: 
Many companies listed on Yelp have a number of positive reviews from real customers that are stuck in the filter. If your business currently has 3 stars, for example, bumping a few 5-star reviews out of the filter and onto the main page could gain a full star or more. Yelp often filters reviews they think are spammy or fake. To avoid this situation and get those positive review out in the open there are a few steps you can take.
First, follow Yelpers with positive filtered reviews. One way to help a Yelper appear more authentic is to make their profile appear more realistic. Follow the Yelpers stuck in your filter and it might be enough to make their reviews visible.
If that doesn't work, try reaching out through the Yelp messaging platform to those people who have left positive reviews that are stuck in the filter. Let them know that you appreciate their feedback and you hope they'll update their review and hopefully get put back on the main page.
If the above techniques have done nothing to boost your overall rating, your best bet is to message these Yelpers with specific instructions for making their review appear more legitimate:
Ask them to add a profile picture. Images make a user look more engaged with the site and less likely to get filtered out.
Ask them to "check in" on their mobile phones from a few local places. Again, this indicates to the Yelp algorithm that they are human beings who engage with the app consistently.
Ask them to be active. Although your end goal is to get the review for your business out of the filter, it helps if the Yelper is a frequent user. If they write a handful of reviews, it is more likely to get the review of your business up onto the main page.
These are the best strategies for moving positive reviews out of the filter and increasing the yelp rating for your company. Once you've accomplished this, there are a few other options for enhancing the reputation of your business.
2.  Turn to Friends and Family
If you simply need more positive content in general on your business' page, ask friends and family for positive reviews. In many cases, your close friends and family members are your biggest fans and most loyal customers anyway. Ask them to leave reviews that highlight some great things about your product or service. On a fairly new Yelp page, those first positive reviews have a lot of staying power. They'll work to counteract the occasional negative review that pops up down the line.
3.  Look to Loyal Customers
If you have customers you've worked with for years, or you frequently get positive feedback from a particular client, ask them to post those kind words on your Yelp page. Back before review sites were popular, shopkeepers and merchants would say, "tell your friends." This is similar to today — only now, the way people tell their friends about a business is through sites like Yelp.
4.  Ask Your Vendors
Your vendors often closely understand you, your business, and your work efforts.  Although they may not exactly be customers, they are certainly well positioned to leave a review of their business dealings with you.
Just ensure that they are honest in the review and have them talk about how they "worked with your company" rather than pretending to be a customer. There's nothing wrong with explaining your relationship and leaving a high rating as long as it's truthful. Each vendor you have can do this for your business.
Yelp is a critical tool when it comes to gaining new customers. It's not uncommon for a number of happy customers to be undermined by a single scathing 1-star review. Don't let a low star rating cause a dip in profits. Try the above strategies for Yelp success.
Brian Patterson is a partner at Go Fish Digital, an online marketing firm based in the Washington, D.C. area. Brian practices and writes extensively on the topics of Online Reputation Management and Search Engine Optimization.