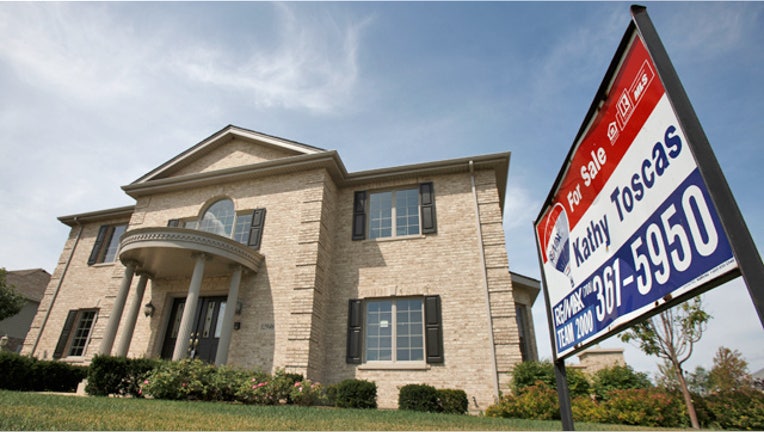 When it comes to selling a home, it's all about picking the right listing price.
Listing too high could turn off potential buyers and force a price cut later to ignite interest, which could mean less negotiating power during the closing process.
While real estate agents have a wealth of knowledge and data to determine the right listing price, that doesn't mean they are the only reliable source of information.
There are a slew of online tools to help sellers determine their listing sweet spot. While sellers should not expect these tools to be as accurate as an official appraisal, they can help determine a price range and provide good information and data points.
RedFin's What Is My Home Worth
New on the home pricing scene, real estate firm RedFin's tool is free to users and promises to put the home owner in control by giving them access to the same home valuing tools that agents use.
Type in the home's address, click continue, and you'll be shown the  value of your home as well as similar houses for sale in your neighborhood for price references.
You also have the option to test the price with potential buyers and calculate the cost of selling. Need more help? RedFin provides the ability to contact one of their agents.
The quintessential home valuing tool, Zillow lets users to search for home prices as well as shows aerial views of a home and its surroundings.
Home sellers and buyers can use  the Zillow Zestimate valuation tool to determine what price to list a house. The Zeistimate will give you a home valuation using a proprietary formula and is calculated from public and user-submitted data. Keep in mind the Zestimate isn't appraisal, but a starting point to get an idea of what your house is worth.
You may think of going to JPMorgan Chase (NYSE:JPM) to apply for a mortgage or even to refinance, but if you are selling your home or thinking about it, Chase can also help you come up with a valuation thanks to its Home Value Estimator tool.
Using millions of home records in its database, the financial institution will calculate the best estimated home valuation and all it takes is entering your address. Not only will you get an estimate, but you'll also get price information on recently-sold houses in your neighborhood.  Chase also has a tool to add and estimate improvements to your home and data on local sales trends.
This tool creates a market report from the answers it gets from a series of questions and helps connect sellers with local real esate agents.
Once you go through the paces, you'll get a summary of your home's value, and also a range of low and high prices for a similar home in your neighborhood. The tool will also tell you the median listing price for houses in your ZIP code, average time spent on the market and how many properties are currently listed.