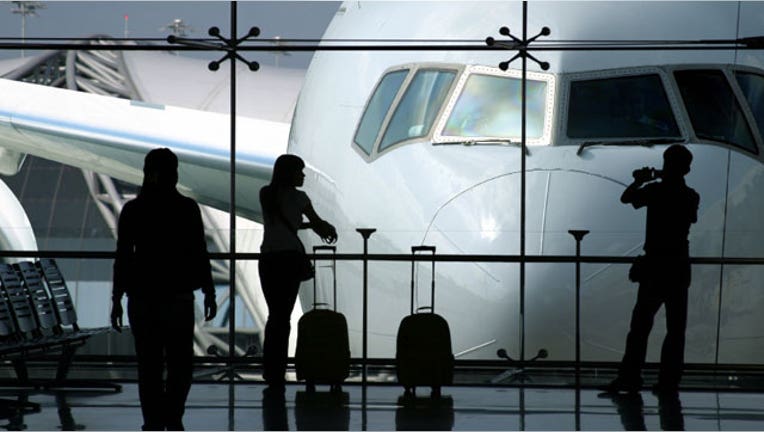 Travelers heading out of the country for summer vacation have a lot of options when it comes to covering expenses, but experts say credit cards tend to be the best option.
In many cases, paying with plastic—especially when it comes to big-ticket items like flights, hotels, and tours—is the best bet because of the added protection they bring. Many credit cards offer big benefits such as zero foreign transaction fees or fraud and theft protection plans that a debit card, travelers cheques or cash don't provide.
But it's not always all smooth sailing when swiping plastic, and you can run into various problems and unexpected charges when using credit cards abroad. Before you take off, follow this simple advice:
Understand Your Credit Card Fees
Some credit cards tack on fee of 2% to 3% to every purchase made using a foreign currency to cover the cost of converting the amount into U.S. dollars. Not all credit cards charge a foreign transaction fee, so check with your card issuers before you leave and try to use the card that doesn't charge or has the lowest fee.
If your trip is still a few weeks away, you might be able to apply for a credit card that's designed for international travelers and doesn't charge this fee. The Capital One Platinum Prestige Card is often favored by travelers thanks to its lack of annual fees and foreign transaction fees.  Whatever your preferred card issuer, they likely offer an excellent travel card option, but be sure to comparison shop and pick the one that is right for you.
Notify Your Card Issuer of Your Travel Dates
Always notify your bank and credit card issuers before you travel abroad. Otherwise, suspicious activity like that charge from a fromagerie in France or a walking tour in Thailand might trigger a fraud alert and you'll end up with a frozen account.
It's also a good idea to write down the international customer service number on the back of your credit cards and keep that information separate from your wallet in case it's lost or stolen.Research Credit Card Trends in Your Destination
Most Americans carry credit cards with a magnetic strip that contains account data. But in other parts of the world—particularly in Europe—merchants use chip-and-PIN cards (also sometimes called EMV smart cards). These cards have a computer chip embedded in a smartcard and offer an added layer of protection against credit card fraud because once the merchant's point of sale system verifies the card, it requires the consumer to enter a four-digit PIN. If you're trying to use a magnetic strip credit card and there's a person to ask for help, they should be able to complete the transaction for you even if your card doesn't have a chip or a PIN attached to it. But if you're using your card at a train station or tollbooth that has automated credit card machines, you may run into trouble.
Some credit card issuers in the U.S. now offer chip and PIN cards for cardholders who travel internationally, so depending on where you're going, you want to look into this before you leave. If you don't bring a chip and PIN card, try to carry some cash in the local currency for cases where your credit card doesn't work.
Go Local and Know the Best Exchange Rates
Insist that all of your bills are charged in the local currency. At times, merchants will offer to run a charge in dollars rather than the local currency. But beware, you're often giving the merchant free-range to determine whatever exchange rate they'd like—which is often too high.