4 Startup Trends You Shouldn't Follow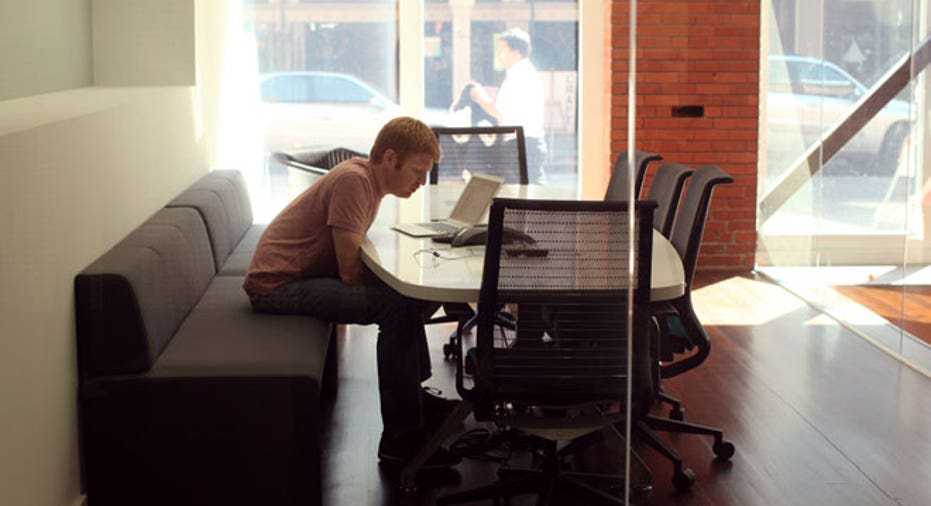 One of the most amusing and harmful trends in startup culture today is the redundancy of styling, branding and design. With so much regurgitation, it looks like most startups came out of the same plaid-wearing design firm. Even the videos all have similar hipster spokespeople, bouncy music and minimalist design. I am beginning to wonder whether the designers just deleted all fonts that weren't Futura from their systems.
Let's face it — we are all trolling the same sites, reading the same books and watching the same TED talks, so I suppose that this shouldn't be that surprising. As entertaining as it is to make fun of the similarities, there is something more serious at stake. Namely: Chasing trends can kill your business.
The harsh reality is that even if you do stand out, the odds are stacked against you — so blending into the pack is a potentially fatal mistake that startups cannot afford to make. You must take every opportunity to differentiate your business. If you don't, you will die.
Here are the top four signs that you are a trend-chasing startup:
You use Futura as your font. I am kind of joking — but not entirely. At this point, the minimalist-hipster thing has been driven into the ground, so find some other way to brand yourself. A hipster take on Apple-inspired minimalism has been done. Seriously.
You view creative merely as a hirable skill. I run into alot of engineers who have amazing ideas but little chance of creating successful products. They can't grasp the importance of good design and how integral good design is in the fabric of a startup. In short, they geek out on bending technology but ultimately aren't capable of creating products that anyone will want to use, assuming that hiring a designer will solve the problem. Oh, if only it were that easy! Good products are painfully hand crafted, making the complex seem simple and the convoluted seem obvious. Good products feel inevitable, as if they were always meant to be. Good products make you wonder why no one ever thought of them before. But they are not made by stapling on solid design afterwards.
You have a logo, but not a brand. Just because your logo looks good on a sticker doesn't mean that people know who you are and what you are all about. Without a distinct brand, you can't differentiate yourself in a crowded marketplace. Rob Frankel puts it best when he says, "Branding is about getting your prospects to perceive you as the only solution to their problem." You cannot build a distinct brand and look like everyone else. The two simply don't mix.
You think that people buy products because of features. I am not arguing that branding can make up for poor features, but people often buy purely based on how a product makes them feel. That is, they buy the brand and not the feature list. This infuriates engineers who can't figure out why anyone would buy a product with inferior features. But that sort of consumer engagement blindness can be fatal.
If this sounds familiar, start by figuring out what you are going to do best. Find ways to differentiate yourself by highlighting the aspects that matter to your customers, not just to you.
Sometimes we blend in because we really can't articulate who we want to be — or even worse, what our customers are looking for. Get to know your customers and be willing to adapt. Figure out what your customers are looking for and build your brand identity around meeting those needs. If you are someone who buttons his shirt all the way to the top, great; build an identity around being sharp, detail-oriented and relentlessly focused. If you are a highly relational people-person, awesome; build your brand around being all about customer. Whatever you do, make your customer feel like the only customer you have. Even quirky — if done professionally — can be effective and engaging if you can get your customers to respond.
Chasing trends is lazy and boring. People ultimately buy from people they like, from brands they connect with and products that make them feel better. So hone your brand around creating an experience that makes buying from you the only choice that makes sense.
Seth Talbott started his career in IT and software development 15+ years ago. Since then, he has run a global data center for a major software company, been CEO of the award-winning Longevity Medical Clinics, and founded numerous companies, including Promedev and AtomOrbit which VentureBeat named one of the most innovative early-stage startups in the 2013 Innovation Showdown in Cloud Software. He's also a co-founder of Preferling. Follow him @sethtalbott.
The Young Entrepreneur Council (YEC) is an invite-only organization comprised of the world's most promising young entrepreneurs. In partnership with Citi, YEC recently launched StartupCollective, a free virtual mentorship program that helps millions of entrepreneurs start and grow businesses.