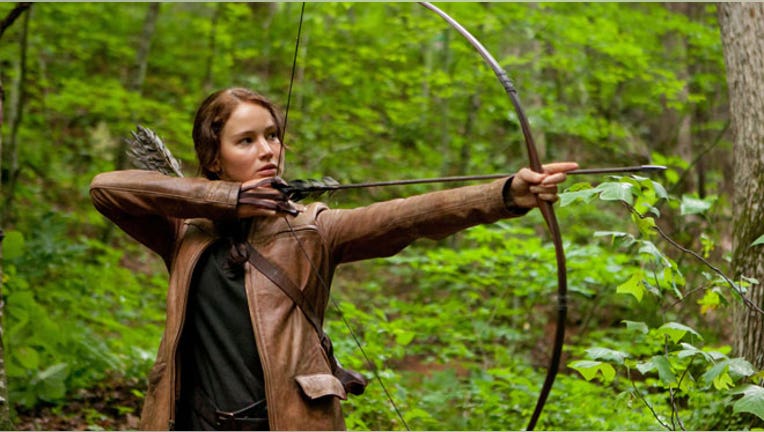 Catching Fire, the long-awaited second film in the Hunger Games series, has opened to huge box-office numbers and overwhelmingly positive reviews. In an era of audience fragmentation, the movies, like the books on which they are based, have found a much broader appeal than their original young-adult audience.
In spite of the film's success, many are disturbed by its graphic portrayals of a violent future dystopia. It's a legitimate concern, especially given the series' appeal to young people. Brutality is pervasive, with a totalitarian government fighting to stay in power and pandering media outlets that are always willing to assist.
But underlying this dark view of social institutions and humanity's capacity for violence are some strong messages about resistance, leadership and personal power—messages that are beneficial not only to young audiences but to all of us. Some of the most compelling drama in the movie grows out of its heroes' growing understanding of their responsibility, not only to themselves and their families but also to the larger community around them.
So what can be learned about leadership from Catching Fire?
No one else can define who you are. With their behavior being tightly directed and carefully scrutinized, Katniss and Peeta walk a fine line. There is tension as they work to meet expectations and keep an appropriate public face, but they are committed to staying true to themselves and the reality they know.
Connection is paramount. An important component of the Hunger Games is the formation of a shifting sets of alliances. (Interestingly, this same component is also a factor in most current competitive reality shows.) In the games themselves, alliance and trust are literally a matter of life and death, but they are equally important in the complicated world outside the arena.
Know and develop your strengths. Effective alliances require weaving together complementary individual abilities to create a whole that is greater than the sum of its parts. The stronger the individuals, the stronger the alliances. This means spending time and energy discovering and developing one's areas of strength—and helping others discover and develop theirs.
Above all, remember that there is great power in understanding and acting on a sense of responsibility. There is no greatness to be found in a battle that is just about the self. But to fight for deeply held principles and the greater good is to fight with commitment and purpose, and they are difficult weapons to defeat.
Jeremy Kingsley
 is a professional speaker, best-selling author, and the President of OneLife Leadership. Jeremy holds bachelors and masters degrees from Columbia International University. He is the author of four books, his latest is titled: Inspired People Produce Results (McGraw Hill 2013).
 Jeremy lives in Columbia, South Carolina with his wife and two sons.