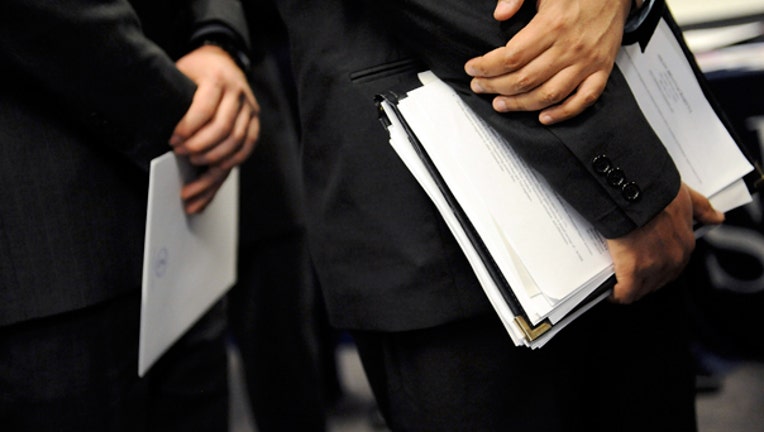 A positive first impression in an interview can mean the difference between getting hired and getting passed over in the current competitive job market that is inundated with qualified candidates. But candidates fresh out of college might not have the experience or confidence to properly showcase their value to a potential employer.
"Since entry-level candidates typically lack work experience, they can't make a solid case based on their proven skills," says Beth Gilfeather, CEO of Seven Step RPO.  "The only things they can sell about themselves are their personality, ambition, and organizational skills--preparation for the interview is a key component here."
When it comes to top employer turns off, appearing disinterested, answering a phone call or texting during the interview, dressing inappropriately, failure to make eye contact or smile and bad posture topped the list, according to CareerBuilder's 2013 list of interview mistakes.
To start the process off on the right foot, grads should plan to arrive early, dress professionally and be well-versed with the company's website, its customer base, the values and services, recommends Mary Rigali, director of Career Services at Post University.
"You are not just interviewing for a specific job opening, you are interviewing with a company or organization," she says. "Candidates must be a good 'fit' – not just within the company's culture, but also within the industry."
To increase their odds of getting hired, here are the top four interview mistakes experts say grads should avoid at all costs.
Mistake 1: Failing to Elaborate on Experience and Making it Relatable
Rather than recite their resume, grads should be able to candidly speak about past experience and acquired skills in great detail and explain how they will translate to the position and add value to the company.
"It demonstrates that you know the value of setting and measuring goals and that you'll bring that approach to the company as an employee," says Kimberly Baker, career services manager at Bryant & Stratton College Online. "You should be prepared to customize your responses to prove to the employer you know exactly what they are looking for in that particular job, and that you can fill the requirements."
Rather than spouting off generic answers without relevance to the position, practice potential interview questions and answers with a friend, family member or career coach beforehand to formulate the highest-quality responses, suggests Rigali.
"Answering that you are a hard worker, have good computer skills, or work well with other people does not distinguish you from the other job candidates they are interviewing," she says. "Come prepared to talk yourself into the job--you have competition."
Mistake 2: Talking Too Little or Too Much
While hiring managers understand candidates may be a little nervous, it's important to speak confidently in full sentences and avoid speech fillers.
"Your resume opened the door for the interview and now your words are what you have to open the door for being offered the position," says Rigali. "Brag about yourself, always in a truthful manner and let the manager know what a spectacular person and worker you are."
Conversely, giving long, rambling answers can often indicate that the candidate does not fully understand the question or isn't able to formulate a thoughtful and succinct answer, warns Gilfeather.
"If the candidate doesn't know the question, they should ask the interviewer to repeat it and once they are clear on the question, they should feel free to take a moment to think about their response," she says. "It's perfectly OK to do so. In fact, employers want to see that candidates actually think before they speak."
Mistake 3: Talking Bad About Former Jobs
Employers are seeking out team players, and grads should avoid speaking negatively about a former or current employer at all costs.
When candidates speak ill of former work experiences, Gilfeather says it demonstrates questionable judgment and shows they aren't able to frame negative situations in a more professional or positive tone.
Students should prepare answers about former employers to make sure they don't get caught off guard or end up regretting anything they say, recommends Baker.
"Practice with a friend you trust and who will help make sure you are portraying the experience without bias," she says. "If you state fact only, you will present yourself in a much more professional light, no matter what the situation was."
Mistake 4: Not Having Questions
The interview process is a two-way street, so candidates need to be prepared with questions to make sure they get an adequate sense of a role's expectations and responsibilities.
Rather than asking about benefits package offerings or time off during the initial interview (best left for when an official offer is made), posing thoughtful, insightful questions shows that the candidate is serious about the position and genuinely interested in the company, says Baker.
"Remember that you should be doing research on the company ahead of time so questions like 'How long has the company been in business?' does not qualify as a quality question," she says. "The best interviews are a dialogue, so write down at least five quality questions that demonstrate you are passionate about working for the company."