4 Challenges That Can Derail an Employee Relocation Effort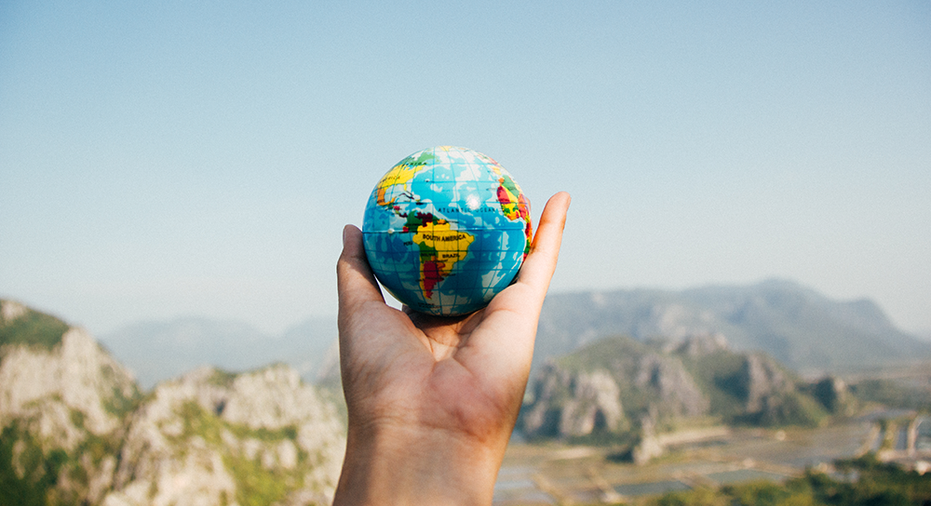 Relocating a great employee can be an efficient course of action when it comes to filling roles in new locations. You get to keep a strong employees on your team, and you avoid the hassle of the recruiting process.
However, asking an employee to move across the country – or the world – comes with its own set of challenges. According to research from the corporate relocation service Cartus, issues like cost control, compliance, and compensation can quickly derail relocation efforts.
Relocation can be a very good thing for companies and individuals, but only if they're aware of the challenges and the corresponding solutions:
1. Controlling Costs
According to Cartus, controlling costs is the most difficult challenge for 78 percent of relocation managers. This is especially true for large corporations, which may be relocating high numbers of employees every year.
Relocation brings many additional costs on top of simply moving the employee, such as housing budgets, overly generous allowances, and other drivers of expenses. Often, mounting relocations costs are the result of inconsistent policy applications or managers choosing to go against policy.
To reign in costs, companies should train executives and other parties involved in relocation on the importance of sticking with policy.
As Tim O'Shea, vice president of consulting services for Graebel Relocation, told SHRM in a 2016 article: "Well done, benchmarked policies are only as good as the team adhering to them – and when mobility teams either lack the power to deny exceptions or use exceptions to make up for out-of-date policies, I'd argue it's time to step back and see how aligned the mobility team's goals are with the company's goals."
Additionally, more accurate tracking and monitoring of policy use can help cut costs where necessary.
2. Compliance Challenges
In the Cartus survey, 62 percent of relocation managers said compliance issues were a top concern. Tax compliance, visa complexities, immigration requirements, and other governmental issues can make relocation a serious challenge.
Compliance problems can manifest in other ways, too: Some employees may simply refuse to move. Other employees may be legally unable to do so. For example, a divorced employee with custody of children may be barred by law from moving in some places.
Getting through legal compliance issues requires a lot of paperwork and tweaking of your policies. Implementing a program that better accounts for the requirements of compliance and streamlines the paperwork can ease the issue, although it can't eliminate the bottlenecks altogether.
When it comes to issues with the individual employees, it's best to talk it out. Discuss the issue at hand and work toward a solution that works for all parties involved. If you can't get the employee on the same page, it's often better to simply stop the relocation and hire someone else for the job.
3. Housing
Sixty-four percent of relocation managers surveyed by Cartus cited housing costs as a serious challenge. In addition to costs, employees have certain expectations and may refuse to live in places they perceive as having a lower quality of life.
In an article on Expat Focus, Matt Spinolo, vice president of Cartus, recommended stronger communication between employees and organizations to address housing issues.
"The challenge is for companies to set employees' expectations upfront, and that is not just for housing quality but also for them to be decisive because competition for ... housing can be stiff," Spinolo said.
Companies might also offer stipends to cover housing costs while requiring employees to find their own housing. That way, if an employees wants to live in a higher-quality situation, they'll be able to – but they'll be responsible for footing the extra costs.
4. Planning Ahead
For optimum results in the relocation process, employees should have about 3-6 months to prepare. However, certain circumstances can mandate shorter preparation periods. That causes a number of problems for both the company and the employee.
Creating a more organized system for relocation is the key here. You might not always be able to give employees a six-month window, but executives and relocation management teams can improve the preparation process if they are aware of the costs and challenges of short lead times.
–
Relocation can be a positive experience for both employees and companies as long as they are willing to explore their options and meet the challenges that may arise.
Larry Alton is an independent business consultant specializing in tech, social media trends, business, and entrepreneurship. Follow him on Twitter and LinkedIn.