4 big companies slammed by data breaches this week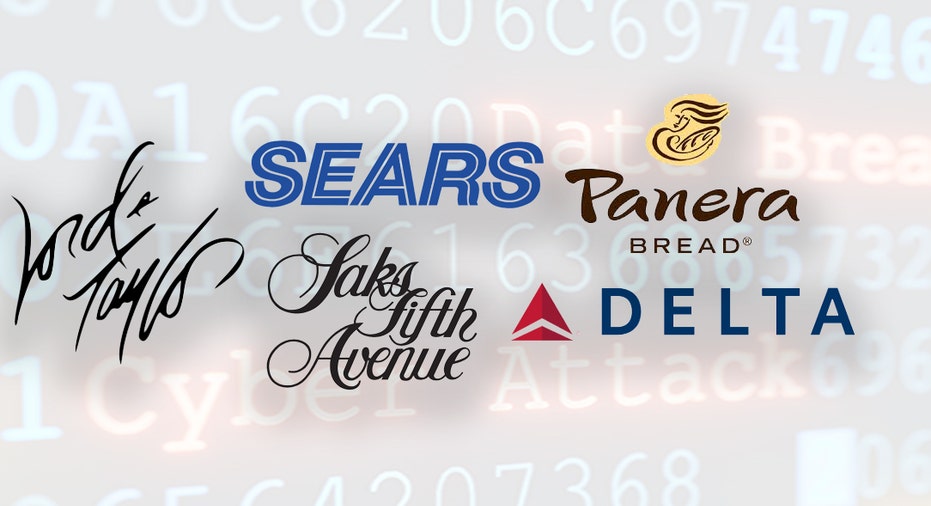 News of data breaches exposing the personal information of customers at big companies have dominated the headlines. In the first week of April alone, there have been four major data breaches involving Delta Air Lines, Panera Bread, Saks/Lord & Taylor and Sears.
Here's a look at the major data breaches so far this month.
April 1
Saks, Lord & Taylor
Hudson's Bay Company, which owns Saks and Lord & Taylor stores, confirmed that hackers stole the credit and debit card information of more than 5 million shoppers. The company said in a press release that it has "identified the issue and has taken steps to contain it."
It added: "Once the Company has more clarity around the facts, it will notify customers quickly and will offer those impacted free identity protection services, including credit and web monitoring."
April 2
Panera Bread
The website of bakery-cafe chain Panera Bread leaked customer records for at least eight months, according to cybersecurity blog KrebsonSecurity. A blog post said the data leak included names, email and postal addresses and the last four digits of credit card numbers of millions of customers who order food online. Panera, however, said the issue has been resolved and "there is no evidence of payment card information nor a large number of records being accessed or retrieved."
April 4
Delta
The airline released a statement alerting customers that hackers may have accessed names, addresses and credit card numbers from "several hundred thousands" of its users through an online support service from Sept. 26 to Oct., 12, 2017.
"At this point, even though only a small subset of our customers would have been exposed, we cannot say definitively whether any of our customers' information was actually accessed or subsequently compromised," Delta said. The company, however, added that other information, such as passports, government IDs, security and SkyMiles data, was not accessed.
Sears Holdings
The Sears and Kmart owner released a similar statement to Delta, saying the same online support service may have exposed information of its customers as well.
"We believe this incident involved unauthorized access to less than 100,000 of our customers' credit card information," Sears said. "As soon as [24]7.ai informed us in mid-March 2018, we immediately notified the credit card companies to prevent potential fraud, and launched a thorough investigation with federal law enforcement authorities, our banking partners, and IT security firms."