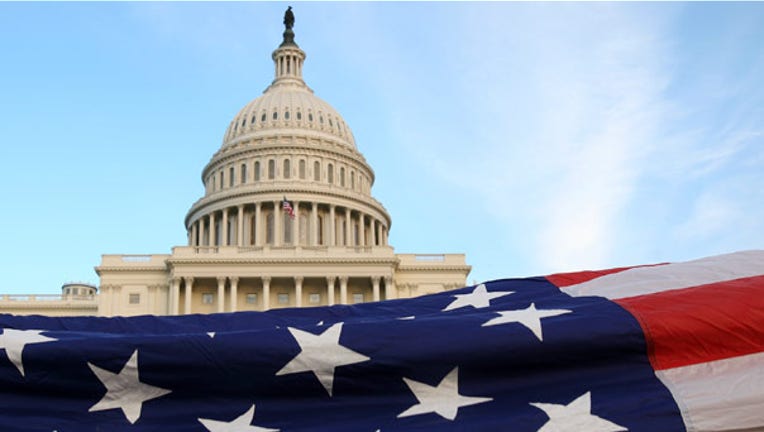 It's Flag Day – but one U.S. flag-store owner says there's not much to celebrate.
"Patriotism is way off from where it used to be, and U.S. flag sales are down," says Gary Potenzone, the third-generation owner of Apollo Flag Company, in Totowa, New Jersey.
Potenzone says he doesn't know if the economy is to blame for the lack of patriotism, but flag sales have never been lower at Apollo Flag. "Usually everyone runs in on Flag Day … but we've had only one or two requests today," he says.
He says sales were also down on Memorial Day, and the low interest doesn't bode well for the Fourth of July.
"It's the main symbol of our country – when you think of the United States, you think of the flag," says Potenzone, explaining the importance of Flag Day.
At Ace Banner Flag and Graphics, owner Carl Calo agrees there's a lack of interest in the celebration.
"Unless you're in elementary school, most people don't even know that it's Flag Day," says Calo, who has been in business since 1975 in New York City.
But some are working hard to keep the patriotic spirit alive. At Flag Outpost in Manchester, just north of Boston, owner Bob Badikian is donating 2% of all revenue to the Wounded Warrior Project.
"We have an employee whose son was serving in Iraq, and he asked if we would support the Wounded Warrior Project," says Badikian, whose flags are all made in the United States.
Since he began contributing to the Wounded Warrior Project, which provides programs and aid to injured service members, Flag Outpost has become the sole manufacturer of the Wounded Warrior flags, which he produces in addition to U.S. and specialty flags. And 35% of sales of Wounded Warrior flags go to the organization.
"Every single check I write to them puts a smile on my face," says Badikian.