3M Shares Dive on 3Q Earnings Dud, Lowered Guidance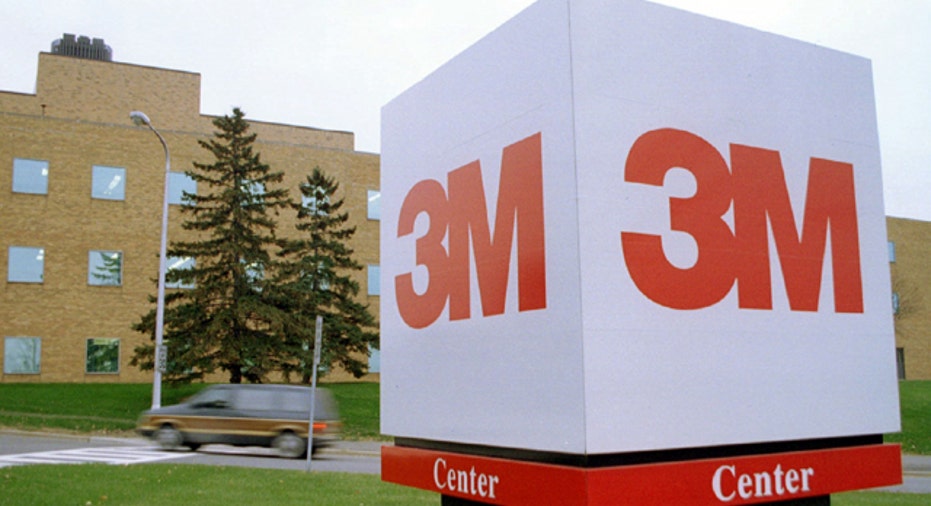 Diversified manufacturer 3M (NYSE:MMM) disclosed on Tuesday an unexpected 1.6% decline in third-quarter profits amid the slowing European economy, triggering a 6% dive in the Post-It maker's stock.
The St. Paul-based blue-chip company also slashed its long-term outlook below Wall Street's expectations.
3M said it earned $1.09 billion, or $1.52 a share, last quarter, compared with a profit of $1.11 billion, or $1.53 a share, a year earlier. Analysts had called for more robust EPS of $1.61.
Sales gained 9.6% to $7.53 billion, but trailed consensus calls from analysts for $7.78 billion.
3M blamed the weaker-than-expected results at least in part on trouble in Europe, which is fighting to stave off a painful double-dip recession and struggling to control its sovereign debt crisis.
"The business environment remains challenging, as the economic softening that we experienced late in the second quarter continued into the third," CEO George Buckley said in a statement. "Ongoing policy uncertainty and austerity are affecting growth in Western Europe, which reduced sales in the quarter. As is typical, we are seeing the impact of these changes earlier than most as our customers decrease production in order to lower their inventories."
3M downgraded its 2011 non-GAAP EPS forecast to a range of $6.07 to $6.17. Only the most bullish end of that guidance would beat the Street's view of $6.16. Full-year organic sales volume is seen growing 3% to 4%.
"Early evidence suggests slower growth will persist through year end, therefore we are responding to lower demand with aggressive cost management and operational discipline in developed economies," Buckley said.
Shareholders expressed disappointment with the results, driving 3M's stock 6.24% lower to $77.05 ahead of Tuesday's opening bell. The stock ended Monday with a 4.8% 2011 decline.
Despite the economic troubles, 3M managed to grow sales in almost all of its business segments, including a 16.1% jump in industrial and transportation sales to $2.6 billion. Health-care revenue grew 10.9% to $1.2 billion and consumer and office sales were up 4.6% to $1.1 billion.
However, electro and communications revenue inched up just 1% to $838 million and display and graphics sales shrank 14.1% to $935 million.