30 Hot Fintech Startups to Watch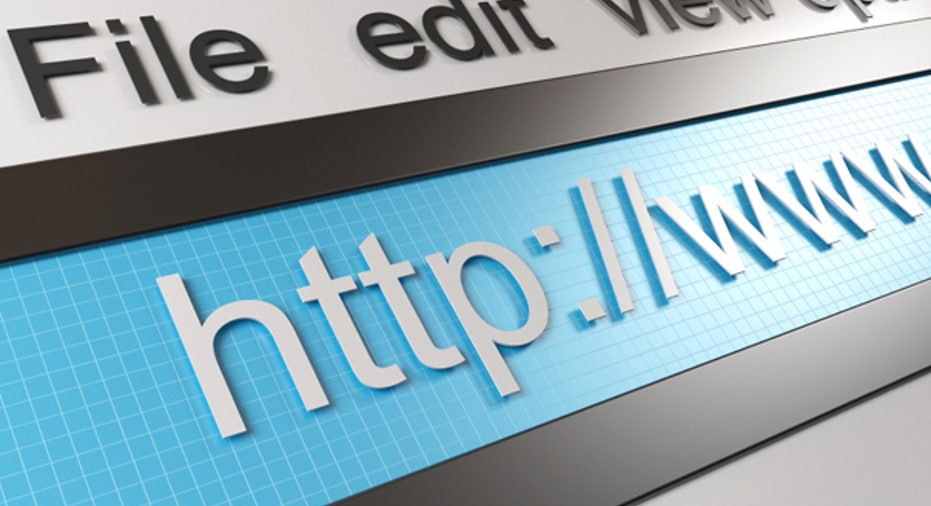 If you're in the banking sector, there's no doubt that you should be keeping a close eye to the Fintech industry. Besides providing innovative new technology and ideas for the banking industry, it's also been estimated by Statista that "bank spending on new technologies was predicted to amount to $19.9 billion in 2017 in North America."
Not only that, but these exciting Fintech startups also provide innovative solutions for the small business owner. If you are looking for low-cost solutions to your business accounting and finance needs, from invoicing to payroll to investing, the Fintech sector is an exciting space.
Whether you're just getting into Fintech or have been interested in the technology for some time, here are 30 top-notch Fintech startups located in the always-exciting Bay Area.
Due.com
Due has recently redesigned the website of their invoicing service to allow greater ease of use. Clients can now design their own invoices, upload their company logos, and access an increased amount of data and reports from the Due.com dashboard in a snap. They also are a free invoicing service with 100's of templates for business owners to use.
SoFi
SoFi gives individuals an opportunity to refinance a number of debts including student and personal loans, mortgages, and MBA loans. SoFi also provides opportunities for investors.
Planwise
Planwise was established with the core values of helping people with a simple way to gain the confidence and skills needed in financial planning. Their user-friendly software program guides customers as they evaluate their current financial situation, add monetary goals, and develop a plan-of-action to reach these goals.
LendUp
LendUp offers an affordable alternative to traditional payday loans. Each loan has clear terms and can have an interest rate as low as 29%. Their LendUp Ladder program allows borrowers who have made steady payments to obtain better rates and longer terms on future loans.
Nok Nok Labs
Nok Nok Labs has developed innovative authentication technology for e-commerce consumers. They have assembled an experienced web security team who strive to provide superior customer service, as well as ongoing support and training for clients
Trulioo
Trulioo developed an instant bank grade identity verification service called GlobalGateway.  It's used with compliance systems across the globe to help payment providers and financial services comply with international Anti-Money Laundering (AML) and Know Your Customer (KYC) requirements worldwide. This is done easily through a single API integration.
Plaid
Financial management applications have been brought into the future with the technology developed by Plaid. Plaid has technology that allows ACH verification to be completed in just seconds and allows banking data to be quickly accessed and organized into comprehensive statements.
Wealthfront
Wealthfront is a fully automated investment management system. They have the most advanced software that can minimize tax liabilities and react to the changing economic conditions through a schedule of rebalancing investment portfolios.
Giftly
Giftly offers the most versatile way to give gift cards. The sender may opt to send the card by email, text or US mail.  The recipient even can print the card or transfer the funds to a credit card or PayPal. They can also correspond with the sender to offer thanks or to share what they purchased with the card.
FinCon
If you want to attend one of the best Fintech conferences on the planet, FinCon is where you should start. FinCon brings together thousands of Fintech companies for one of the best networking conferences that I've been to. Their sessions are sculpted around meeting each other and learning, hence them making the list as they are a startup as well. You can check out the upcoming conference later this year.
On top of that, the Plutus Awards are presented each year at FinCon. If you're a business owner looking to connect with influencers in the space, sponsoring the Plutus Awards is a great way to go about it. I've helped plan the Plutus Awards for a few years now, and it's always one of the highlights of the conference.
Stripe
Stripe provides a wide array of API applications that can handle all aspects of e-commerce for businesses of any size. Stripe offers complete security and customer support for electronic payment systems, including systems on mobile devices.
Addepar
Addepar is a comprehensive investment management system that allows immediate access to data, customized reports, dashboards, and the most sophisticated technology in the field.   Addepar can consolidate information from all departments within your company and can integrate them with existing software systems.
Epiphyte
Epiphyte's award winning software programs allow financial service providers to convert the currency of one nation to bitcoin, make an international transfer, and change the bitcoin into the currency of the destination country. Epiphyte software operates well with crypto-financial networks and bridges the traditional financial services with the latest in bitcoin technology.
Robinhood
Robinhood provides free stock market trading. Their goal is to provide a simplified explanation of the stock market that will allow all individuals an opportunity to make informed investments and build their wealth.
Clinkle
Clinkle is a mobile app that allows users to earn virtual treats by linking the app with their credit or debit card. When the card is used seven times, they earn a virtual treat that they can send to a friend. The recipient can apply the treat as a credit to their account and possibly win a refund of their most recent purchase.
Square
Square is a mobile POS app that can perform a number of functions such as credit card sales, invoicing, inventory, and analytics. Square offers users an opportunity to access business capital and provides and extensive customer support network.
Equidate
Equidate benefits both investors and shareholders by allowing access to promising start-ups in the pre-IPO stage. Employees of such companies can sell their shares before the company becomes highly successful.
Tipalti
Manage your global payments in an automatic, cost-effective manner with Tipalti. Tipalti integrates well with partner websites, reduces transaction fees, and continuously updates your payment system for changes in tax and regulatory laws.
LendFriend
LendFriend is an innovative online platform that seeks to serve the population who are underserved by bank and traditional lenders. LendFriend creates an opportunity for individuals to lend money to people they know.
TrueAccord
TrueAccord has developed a fully automated debt recovery system for enterprises and small businesses. It gives those who owe money a method to repay their debts and for businesses to preserve customer relationships while recovering past due payments.
WePay
WePay is a flexible payment option for online merchants. Their Connect platform enables users to use the WePay to receive payment while the Clear platform to collect payments using their own brand.
Flint
Flint provides mobile businesses a way to accept credit card payments without the use of a reader. Flint offers immediate activation and low transaction fee. No merchant account is required to use Flint.
Lending Club
Lending Club offers a non-traditional way for individuals and businesses to obtain loans.   Groups of investors fund the loans and Lending Club now offers a program where medical providers can give patients the option of obtaining a loan to cover medical treatment.
DataFox
DataFox gives businesses access to data concerning tech companies.This information can then be used to generate leads to proposed business ventures.
Juntos
Juntos is a mobile application that strives to encourage individuals to fully utilize their online financial accounts. The program is designed to change user behavior and help them take a greater interest in their financial future.
BTCjam
BTCjam allows a user to invest their bitcoins and earn a high rate of return. This process is secure and allows investors to participate in peer-to-peer lending. BTCjam is also a great place for those seeking loans.
NerdWallet
NerdWallet offers a wealth of financial information about credit cards, banking, and mortgages.   Visitors may obtain free financial advice and review credit card offers.
Prosper
Prosper is a peer-to-peer lending company. Borrowers may request loans from $2,000 to $35,000 while investments begin at $25. Prosper handles the loan servicing on behalf of both parties in the transaction.
Neighborly
Neighborly is expected to launch in the summer of 2015 and will allow citizens to invest in their own communities. Investors will be able to earn commission-free returns on their investments.
LendingRobot
LendingRobot allows peer-to-peer lenders to bring automation to their loan portfolio. This process allows individual investors to have instant access to lending opportunities, invest according to pre-set criteria and receive daily reports on portfolio activity.
Final
Final is a mobile app that allows credit card holders to set time and spending limits with merchants. Final can help protect consumers in the event of security breaches.
FutureAdvisor
FutureAdvisor brings years of financial planning experience to today's investor. The company serves clients throughout the nation in areas of retirement and educational planning.
More from AllBusiness.com:
Miranda is a financial journalist. Her work has appeared in a number of publications, online and off, and been mentioned by the Wall Street Journal, USA Today, NPR, and Consumerist. Miranda is a contributor to U.S. News & World Report, and writes at the blog Planting Money Seeds. She is also a panelist for the Money Mastermind Show, a LIVE web show that airs every Wednesday at 10 p.m. Eastern.