3 Ways to Reduce Your Remodeling Budget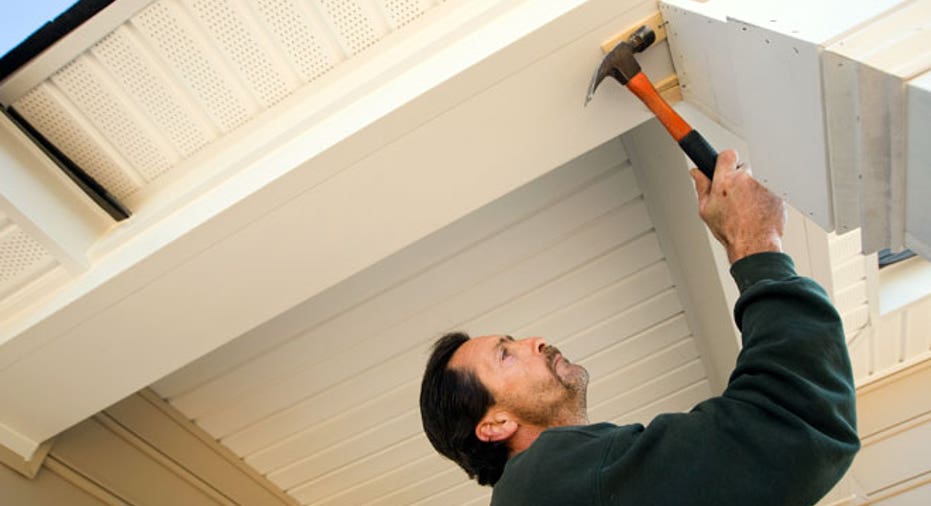 When my husband and I first met we were both new to our careers, and money was tight. We had no budget for upgrading our new apartment in the Hollywood Hills, so we spent every moment together figuring out how to achieve a fresh design without breaking the bank.
Here are the three biggest lessons I learned when remodeling on a tight budget:
Do it yourself: When Justin and I were living in our apartment, the Internet was not the resource it is now, so we had to learn how to do things on our own. Together we tore out a wall, framed in a closet, laid new tile in our small kitchen and did extensive painting. Today, so many wonderful design resources are available — both educational and inspirational. Before beginning your next DIY project, do your research. Check out websites such as Zillow Digs, where you can find design inspiration and learn how much those remodels would cost in your area.
Buy used: To this day my husband and I still go to estate sales and use various websites such as eBay and Etsy to find used furniture that we can revamp and make beautiful. My biggest tip is to always look for well-made pieces that you would want to pass down to a future generation. But remember, the important thing is to love the shape of the piece, not the finish!
Barter: Never overlook what you can offer others. Do you have a skill that you can trade with a contractor or tradesman to get something you need? If so, you should considering bartering! I barter, too. Right now I'm talking to a hardscape designer about trading my interior design work for his hardscape services. You might be able to do the same.
There are many ways to spend little to nothing if you are willing to roll up your sleeves and do a little work on your own, or as a team. I've found in the past that this type of activity has always brought my husband and me closer together — even if we do argue over the finer points. Trust me, it's worth it in the end when you have a beautiful home for a fraction of the cost.
For a glimpse into our lives and how we handle budget remodels, watch Episode 4 of "Glamour Goes South" Season 2 above. You can also catch up here.
Read More from Zillow:
Note: The views and opinions expressed in this article are those of the author and do not necessarily reflect the opinion or position of Zillow.