3 Ways to Make a Social Impact With Your Startup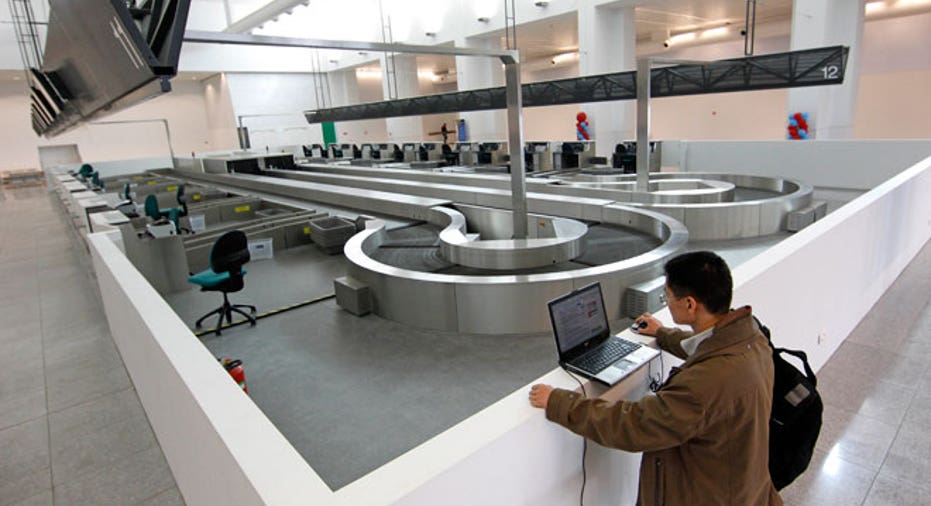 When I think about startups that incorporate social good, I think about businesses that are always doing the right thing – for their team, for their community, for their customers, and for the environment. Most importantly, the decisions that they make naturally consider their social impact. They don't fake it and it is not a fad strategy – it is core to the business model. Social good isn't about doing something to just get attention.
Case in point: After living and working in Malawi, artist (and friend) Marissa Perry Saints, founded Dsenyo in an effort to create opportunity for hard-working African women and artisans. "Social good is the reason we exist and it permeates every facet of our identity. With this approach we have buy-in from everyone…leadership, staff, suppliers and customers. Our social mission is our core," she explained.
If you're interested in incorporating social good into your business, here are three best practices I gleaned from my fellow Boulder- and Denver-area entrepreneur friends:
Clearly Define and Communicate Your Social Impact
Think through whether the fundamental problem your company solves is actually "social good." If so – define how. What is the social impact of the work you're doing? If successful, what is the social impact your company will have? Your team has to believe it in order for them to execute, and in order for them to share the impact they're having in the community and with your customers. Is it a leap? Or is it real?
Analiese Brown, Community and Recruiting Manager for ShipCompliant, said, "Social good should become an outcome of what you're trying to build, rather than an afterthought. What is the fundamental belief that drives your business? If you can get clear on why you do what you do at that very basic level, it becomes easier to see how you can achieve social good as an extension of your product and brand. That doesn't mean your product has to solve a social problem explicitly (although it might), but it does challenge founders to think about how they could use their existing resources — their team, their technology, their solution — to make the world a better place."
Make It Part of Your Company's Culture
As an entrepreneur, you have to communicate your social impact clearly with your team early and often before you can make the case for doing it externally. It has to be ingrained in everything you do. And it must naturally connect to your business' mission and vision.
Elizabeth Kraus, Managing Director of The Impact Angel Group, said, "To really achieve social good, startups should first start thinking about it early in the process so it can shape the company culture and be supported by the early investors and stakeholders. Startups can't forget that they must survive in order to create social good. If used as support for customer acquisition, employee retention and other startup challenges, a social good strategy can be a competitive advantage."
Be Authentic About Your Impact
Marc Gutman, Chief Meeting Officer and Founder of Lighthouse Conferencing, said, "My biggest piece of advice to startups looking to do this is do it for the right reasons. Do it because it is meaningful to you and your team. Do not enter into it as something that's going to be monetized or to bring you business. If it does, that's a bonus, but you'll most likely be disappointed if this is your main reason for starting one of these programs."
In other words, don't create a social good strategy solely to generate revenue. It won't work because people will see through it. Rather, connect the dots internally and externally on how your company can make a positive social impact throughout your business model. And if you can't, don't force it.
If your company's mission isn't to change the world, that's okay too – there are other ways to incorporate social good into your model. For example, some employers choose to empower their employees to use paid time off to donate to the charity of their choice. Said Bill Douglas, CEO of EssentiaLink: "I chose to create a charitable time off policy from the start and encouraged employees to donate their energy on company time to the charity or school of their choosing. This bonded our teams because we all cover for each other without hesitation when its for charity. There is pride in ownership as employees boast about their chosen charity. Our stakeholders even get involved now. Its become engrained in our culture and everybody benefits."
Integrating social impact into your business model shouldn't be an afterthought and it shouldn't be temporary. It should be central to achieving your vision. Otherwise, it might just be a distraction — one that your clients and employees will see through.
Sarah Schupp is the CEO and founder of UniversityParent.com, the #1 site for college parents to find everything they need to help their student succeed. Follow her on Twitter @Sarah_Schupp
The Young Entrepreneur Council (YEC) is an invite-only organization comprised of the world's most promising young entrepreneurs. In partnership with Citi, YEC recently launched StartupCollective, a free virtual mentorship program that helps millions of entrepreneurs start and grow businesses.