3 Things You Need to Know About Leadership and Recruiting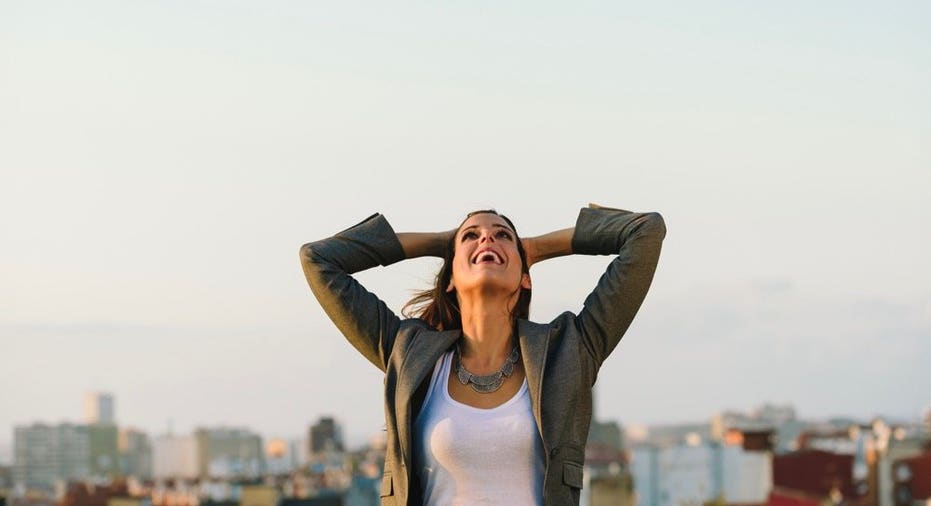 Does anyone out there wish it were easier to attract and retain top performers? According to a recent global survey, just over a third of you find it more difficult than you did a year ago.
The secret to improvement may lie in a difficult conversation with the C-Suite.
At The McQuaig Institute, we surveyed nearly 450 HR professionals from around the globe in our 2016 McQuaig Global Talent Recruitment Survey, and the results paint a remarkable picture of the state of recruiting and the impact quality of leadership can have on it.
A lot of great insights came from the survey, and you can read them all in the full report, but there are three things that are worth highlighting here when it comes to the impact quality of leadership has on recruiting activities.
Before we get into those, let's set the stage with what our respondents told us about the state of talent acquisition.
As I mentioned, a third of HR professionals (34 percent) are finding it harder to fill openings right now than they did this time last year. In North America, that number is a bit higher at 38 percent. Nearly two-thirds say finding a cultural fit is difficult. Although finding qualified candidates and candidates with the right technical skills remain the top two challenges, skills are not the reason new hires don't work out. Only 20 percent said skills are the problem; the majority (54 percent) said it's because the new hire's personality or character was a mismatch.
1. Quality of Leadership Is Weak, and We're Not Doing Enough to Fix It
HR pros don't have a great deal of confidence in their leaders. We asked our respondents to tell us how they rated their own leaders, and only 25 percent said they were "very effective." The majority (61 percent) felt they were only somewhat effective, and 14 percent said they had ineffective leaders.
If we accept the commonly-cited statistic that two-thirds of employees quit their boss, not their job, these numbers mean a lot of companies are at risk of losing good people.
Despite having weak leadership, we're not doing a lot about it. Nearly 40 percent of companies provide no leadership training to new leaders. Of those that do provide leadership training, less than half are providing it to the leaders who make the most impact: the C-suite.
2. Strong Leaders Equal Better Recruiting
The companies with very effective leaders are doing a better job. In those companies, 79 percent of new leaders get training, and 73 percent have a succession management program in place (compared to 51 percent of the total sample). Those companies are also doing a better job supporting their hiring managers, with 53 percent providing them with interview training. That may not sound like a big number, but only 42 percent of the total sample are doing that – and just 13 percent of those who said they had ineffective leaders are doing it.
That leadership support has an impact on recruiting.
The group with very effective leaders say their hiring managers are better interviewers (67 percent rated "excellent," vs. 42 percent in the total sample) and are better at assessing candidates (82 percent have the skills to assess candidates, vs. 63 percent in the total sample).
3. Strong Leaders Use Channels Differently
We asked our participants to tell us about what channels they were using to source candidates and which ones were providing the highest quality of candidates. You can see online job boards and employee referrals spar for the top spot in each category, with agencies surging into second place:
If we pull out the 25 percent with very effective leaders, you can see some interesting differences.
They have the same three channels in the top spots, but the order changes. Social networking sites jump into the No. 1, spot with 81 percent using this channel, followed by employee referrals (78 percent) and online job boards (73 percent).
The channels that deliver them the best candidates also look a little different. Look at this chart to see how quality of candidates differed between the effective leader group and the group that rated their leaders as ineffective:
Social networking sites replaced agencies as the third most effective channel, with many more in this group finding success here than in the group with ineffective leaders. This makes sense to me. If you have a leader you can put on a pedestal to present to the world, it makes employer branding that much easier, and social media is a powerful channel for that.
–
I think that the fact that only a quarter of respondents have confidence in their leaders is worrisome. Succession management, leadership development, and hiring practices are the paths to fixing this crisis (yes, I'd call it a crisis), but underlying all of this is understanding people.
If we take the time to identify the qualities we need in our leaders, use effective interviewing techniques and insights from assessments to identify those natural behaviors in candidates and employees, and then customize our development plans to build on the natural strengths we know we need, we can make a huge impact on our ability to hire great people and build better organizations.
It's a simple, three-step process that we've seen succeed again and again.