3 Things to Know Before You Buy Your 1st Home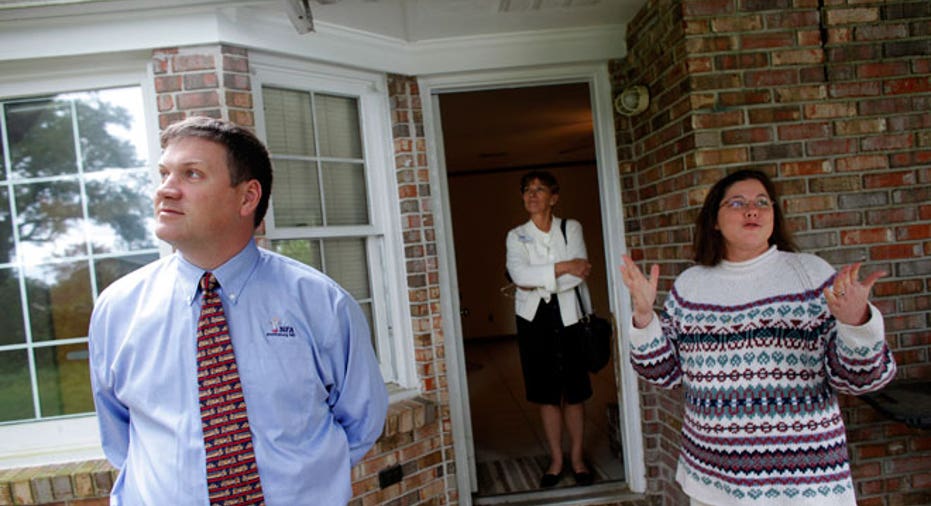 We've repeatedly heard the principal reasons millennials aren't buying homes:
Student loan debt.
Qualification snags.
Not enough money for a down payment.
So, you think you can buy? Learn these lessons first:
Get preapproved for a loan.
Save as much as possible for your down payment.
Consider your lifestyle when house hunting.
Another reason doesn't seem to garner as much attention, however: Many young adults simply don't know where to start, according to a Carrington Mortgage Services survey from April.
View today's lowest mortgage rates
"There's so much information (online) that people become easily overwhelmed," says Rob Chrane, president of Down Payment Resource in Atlanta.
To lessen your chances of falling into a digital, bottomless pit of homeownership info, learn these 3 crucial lessons before you even consider getting a mortgage.
Can you afford to buy a home? If so, get preapproved
A large chunk of buyers don't bother getting preapproved for a home loan, which is a mistake. Many real estate agents won't look your way if you don't have clearance from your bank.
The purpose of a preapproval is to determine how much you're eligible to borrow.
"(Potential buyers) need to assess their own financial ability, and a good way to do that is to seek preapproval from a qualified lender," says Sandra O'Connor, a regional vice president for the National Association of Realtors in North Carolina.
As a rule of thumb, it's possible that you'd qualify for a mortgage that is 2 1/2 to 3 times your gross annual income, O'Connor says.
For example, if you earn $55,000 annually, you could be approved for a loan in the $137,500 to $165,000 range.
You don't need a 20% down payment. Still, the more you put down the better
Part of understanding the mortgage options available to you is being aware of your down payment options, Chrane says. "There are just a lot of people that don't even know those options exist."
It's possible to buy a home with less than a 20% down payment, but pony up as much cash as you can.
"The more money (you) have to invest in (your) purchase, the better off the process will go and the greater (your) equity will be," O'Connor says.
There are resources available to help make homeownership more affordable, Chrane says. A good place to start is by reaching out to your state's housing finance agency.
Factor in your lifestyle when you're looking for a home
Don't go blindly into the house-hunting process, advises Marty Gruer, senior director of national homeownership programs and lending at NeighborWorks America in Washington, D.C. Figure out your needs as a potential homeowner.
"What is critical for (you) to have this property now at this point in (your) life?" Gruer asks.
For starters, decide which type of home you want to buy: a single-family dwelling, condo or town house. Consider the expenses that are likely to come up -- aside from your mortgage payment -- such as homeowners association fees and maintenance.
"Feel comfortable in shopping around and becoming as informed a buyer as possible," Gruer says.
You should also think about where you and your family spend your time, such as at work, school or any recreational activities, and buy a home that is in close proximity to those places, O'Connor adds.
Is your credit mortgage-ready? Get your free credit score at myBankrate.
Copyright 2015, Bankrate Inc.