3 Successful Strategies to Find a Business Mentor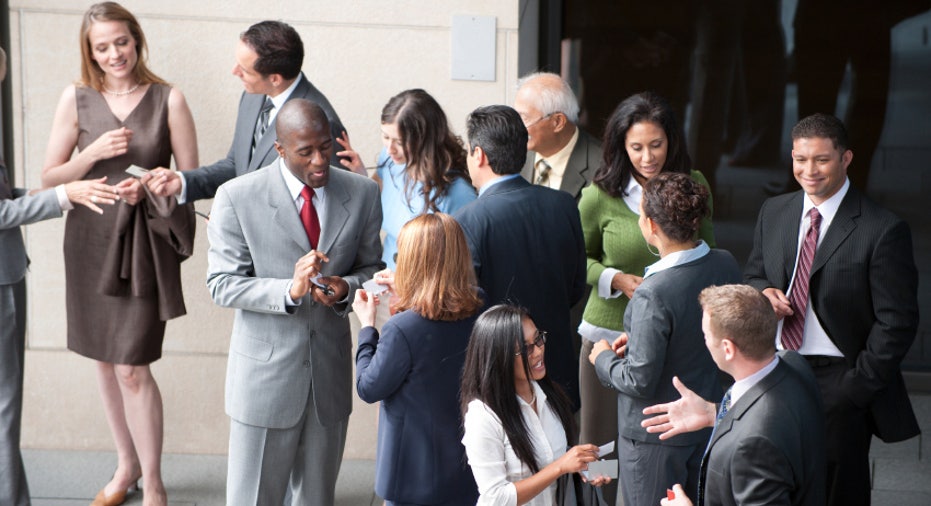 Searching for a business mentor to help guide your small company is often a daunting task. Of course, one of the most well-known resources to start with is the Service Corp of Retired Executives (SCORE), which offers free mentoring services, whether you prefer an online or face-to-face connection. But many entrepreneurs say that identifying the perfect fit is not as simple as it seems.
For a decidedly different approach to finding the right match, consider these three successful, yet oft-overlooked, strategies.
1. Find a common passion. Keep your eyes open to possible mentors when you meet fellow entrepreneurs with whom you share a common interest -- one that has nothing to do with business.
A passion for cars led entrepreneur Ali Allage to his mentor, thanks to an introduction by a mutual friend at a local auto-racing school in 1999.
"We had the same tastes in cars," said Allage, now 30, and the founder of Boost Labs, a Web marketing firm based in Gaithersburg, Md. "I then started to talk to him about other subjects, including business."
The conversations led to monthly mentoring lunches. At times when it was too difficult to make a regularly-scheduled meeting, their shared hobby served as a liaison.
"I would always let him know when I was going to a track event, and ask if he was going to be there," Allage said. "There was an underlying trust between him and I. If we didn't have that common interest I don't think it would have worked out."
In return for the many years of guidance, Allage ultimately offered his mentor an undisclosed amount of equity in his company and brought him in as a partner in 2009.
Allage's Advice: After bonding over a similar interest, casually segue into business topics. Once you agree on a mentor-mentee arrangement, be respectful of your mentor's time. Always arrive with a genuine purpose in mind and ask specific questions.
2. Make a public request. Consider reaching out to your online networks. A personal blog, for example, is a great place to cast your net, according to Joshua Steimle, founder of Draper, Utah-based MWI, a 15-employee search-engine marketing firm.
At the beginning of the year, when Steimle needed a mentor for guidance on business issues, he turned to the readers of his blog with a specific request. "I really wanted someone to be honest with me, and not beat around the bush," said Steimle, 35.
Within days, a successful entrepreneur -- who was much older and more experienced -- responded; they continue to exchange e-mails on a monthly basis.
Steimle's Advice: Define the kind of mentor you're looking for and outline the types of decisions you'd like help with in your business. "If you describe it generically, either nobody will respond or everyone will," Steimle said, "then you're put in the position of rejecting people, and that's never good."
3. Pick up the phone. In a hi-tech world where everyone is inundated with e-mail, a simple phone call can be surprisingly effective when reaching out for guidance.
Take entrepreneur Joel Bomgar, for example. In 2006, Bomgar was wrestling with branding issues at his company, which develops software for IT help desks.
He read countless business books, including every book that branding expert Al Ries had ever written.
"We just needed a breakthrough," said Bomgar, founder and CEO of his Jackson, Miss.-based namesake company, Bomgar.
Bomgar was so impressed by the strategies detailed in Al Ries' books, he decided to reach out directly for more guidance.
"I found his Web site and just called the number," said the 30-year-old entrepreneur, whose company now has 150 employees and annual revenue of $28 million. "He actually picked up the phone, so I asked him if he had a few minutes to talk about company branding. He ended up speaking with me for a half-hour."
Four years later, he continues to exchange e-mails with Reis and has since hired him several times to consult for Bomgar.
Bomgar's Advice: Identify a handful of successful entrepreneurs or experts who have successfully resolved the issue you're facing, and ask for help. "Don't hesitate to pick up the phone," Bomgar said. "Assume everyone is accessible until they prove otherwise. As long as it's not directly competitive, people will tell you just about anything."