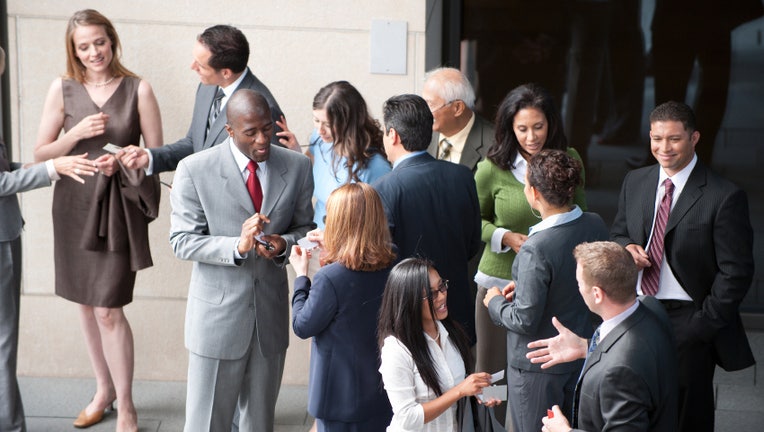 Being at the top, you have the responsibility to foster a workplace in which employees who are still climbing the success ladder can thrive.
A culture of inclusion has been proven to give employees an environment where they feel satisfied in their jobs while also being more productive at work.  The mentality that is required to implement this culture starts with your focus and attention on execution.  Like other successful initiatives you have led in the past, implementing this leadership style requires that you "walk the talk".
Make it clear to those you lead that this is your approach; and define the role that you will play and that they can play to successfully integrate this culture into your business.
These three key principles will help you transform your culture to one that is more productive, engaged and innovative:
No. 1: Build a Culture of Inclusion-Values, Principles and Protocols
Think of small but significant steps you can take at staff meetings or special events to be sure everyone participates. Make conscious efforts to invite and accept input—through a wide range of channels.
Recognize your staff for demonstrating inclusive behaviors — respect for differences, open communication, continuous learning, and effective conflict management.
Engage staff participation in decision-making about the work they perform.
Support and participate in educational and cultural events to learn more about diverse perspectives in your organization.
No. 2: Reward and Reinforce Inclusive Leadership at ALL Levels
Look for opportunities to sponsor and recognize staff that consistently demonstrates inclusive behaviors.
Hold accountable those individuals who are not demonstrating a commitment to inclusion.
Be conscious about the diversity of project teams and intervene in situations where groups may be excluding others or minimizing the innovative process.
No. 3: Create An Effective External Strategy for Emerging Markets & Stakeholder Relations
Look for potential relationships with external vendors and community groups that will engage members of your core target markets or Key Employee Demographics Required for GrowthTM. 
Look for opportunities to mentor and sponsor employees who are members of your Key Employee Demographics Required for GrowthTM.
Look for opportunities to engage customers who might have different perspectives about your business services or products. If your company uses "Voice of the Customer" surveys, look at ways to customize your presence and brand identity in local communities to maximum profitability.
Shirley Engelmeier is the author of "Inclusion: The New Competitive Business Advantage" and CEO of InclusionINC, a leading global consulting and learning organization specializing in linking inclusion and diversity to better business results through greater engagement, productivity, innovation and retention.