3 Questions Niche Industry Employers Ask About Candidates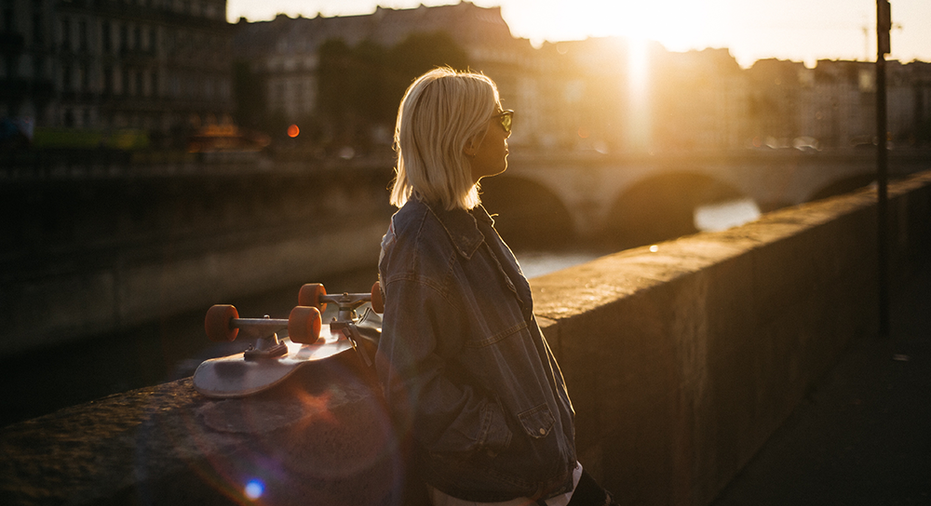 The job search is a tough endeavor, especially if you work in a niche industry. For example, if you want to work in sports, your potential employers might be sports teams or fitness apparel companies. These organizations see a lot of highly competitive talent come through their doors.
Every job seeker wants to be seen as a one-in-a-million hire. You very well might be "the one" for a company, but you are also one of many qualified candidates looking for work. For this reason, you must stand out from the crowd and prove why you'll thrive in a given role.
To get niche industry employers excited about hiring you, it's important to identify what's going on in their heads. Who is their ideal candidate? What stands out to them? Where do they look for top talent?
Let's take a look at common questions niche industry employers will ask themselves when they review your application:
1. Are You a Referral?
All employers love referrals, but in niche industries where there are fewer opportunities available, referrals carry even more weight. My company, JobsInSports, conducted a survey and found that 60 percent of employers say they give referred candidates more attention and consideration than other candidates.
Earning referrals proves your value and shows that you network efficiently. The best way to earn referrals is to be proactive. Expand your network and build meaningful relationships with professionals in your industry. Join relevant professional organizations and begin actively engaging. Once you build a strong rapport with and provide value to connections, you'll start earning referrals.
That said, you shouldn't simply ask someone to refer you. Instead, start by letting them know you've applied to their company. Explain that you'd like to talk to someone within the organization. Ask them if they are familiar with your work and if they have tips for working toward a referral. This way, you give your contact options and focus the conversation on your skills and work ethic. If the person knows your work, they may offer to endorse you for the role.
2. Are You Engaging Online and Branding Yourself?
Our survey found that 22 percent of employers say the first thing they do after getting an application is research the candidate's name through a search engine. Additionally, 13 percent check the candidate's Facebook page.
Use your online presence to demonstrate how you're networking through professional organizations and to engage with online communities. For example, if you attend a sports business networking event, share what you learned through a blog, a Medium post, or your LinkedIn profile.
Employers in our survey also noted a number of other ways you can stand out in a niche industry. They like to see candidates engaging on industry discussion boards, sharing industry content on social media, and commenting on industry blogs.
In other words, employers want a more in-depth look at who you really are. If you build a personal brand that highlights your passion for the industry, employers will want to reach out.
3. Do You Seek Out Learning Opportunities?
Networking is for more than asking favors. Approach it with a genuine interest in learning and helping others. Employers will notice if you do.
Our survey found that 21 percent of employers say they prefer candidates who join industry professional organizations. In addition to helping you stand out, such organizations will also give you the chance to learn from industry professionals.
Employers want to see that you're excited about the industry. Ask thought-provoking questions to inspire conversation on LinkedIn or share links to relevant research. Publicly sharing ideas and starting dialogues shows you are eager to learn and deliver value to others in the industry.
Talk to people who work in your niche industry to determine what kind of talent thrives. Conduct informational interviews and ask about what success looks like in the specific roles and companies in which you're interested. Then, you can use this information to adjust your job search strategy accordingly.
For example, if a sports marketer tells you that the industry needs professionals who understand how to boost conversions in email marketing, your next step would be to learn all about boosting conversions. Share what you learn through your online presence to show employers you're actively growing as a professional in the field.
–
When you understand what niche industry employers are looking for, you can build skills and areas of knowledge that are in demand.
Don't just apply and hope for a call back. Get out there and meet industry professionals. Look for ways to grow, and share your knowledge as you learn.
Karyn Mullins is the general manager and executive vice president of JobsInSports. Follow JobsInSports on Facebook, Twitter, and LinkedIn.