3 Money Tips for New College Grads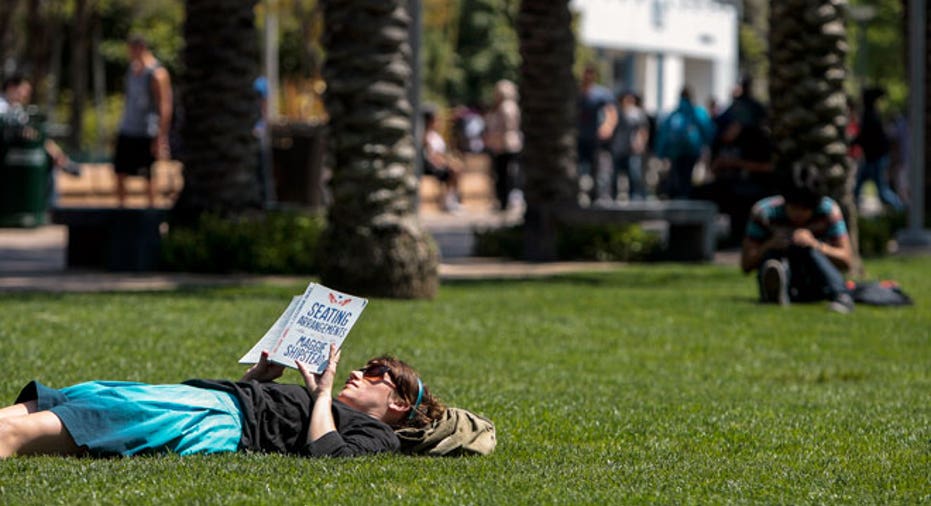 You are (around) 22, educated and out on your own (likely for the first time). So what's next? For young adults just out of college the world is full of possibilities and that can be both exciting and terrifying. After you properly frame and display that very expensive piece of paper — also known as a diploma — it's a good idea to consider the following tips to ease the transition between college and the elusive ¨real world.¨
1. Make the Most of Your First Job
Whether you have budgeted for a small break before beginning your first job or have to start applying before you even graduate, it's important to make the most of your first job. This is true whether you plan to use it as a steppingstone for the future or a chance to explore something new. Consider your degree, possible internship experience and real-world interests before you start interviewing. From training and rotational programs to assistant and coordinator positions, it's important to balance what you want to do now with what will help you in the future.
It may not be perfect right away or fulfill all your passions but it is where you are starting so make connections and be the best at the job as you can be to get noticed. Remember, experienced co-workers can be great resources now and years down the road for references and job opportunities. Work to impress others and learn what you can from anyone you meet.
2. Create a Good Financial Foundation
Affording life on your own can be scary — especially if you are responsible for student loans. There are some steps you can take early on in your working life that can set you up for financial success. The first is living within your means.
That starting salary may not be large, but it's what you have to live on. Creating a budget and tracking your spending can help you live within that salary. If you find that is not possible, it might be time to find a roommate, skip the dining out or otherwise reduce your expenses. The lifetime cost of debt can be astounding (check out what your debt is costing you), especially if you have higher interest rates due to a low credit score. You can see your credit scores for free on Credit.com.
This is also a great time to start saving for retirement. Even though it might seem so far away and so separate from your current life, the longer you give your money to grow, the less you may actually have to put aside. Also, if you start saving for retirement right away, it becomes a part of your budget and a habit you can keep throughout your working life.
3. Find Time to Enjoy Yourself
Between holding down your first job and staying within your budget, you may find it hard to find time for yourself. It's important to use those time management skills you learned during college. Use your time after work and on the weekends wisely — get enough sleep, find activities that you are passionate about and form a strong support network. Finally, don't compare yourself to your peers. Not everyone is in the same situation and that is OK. Everyone is carving his or her own path at this age — just be sure you are proud of yours. If there is something you don't like, make a change.
More From Credit.com
A Credit Guide for College GradsHow to Consolidate Your Student LoansHow Long Will I Be Paying My Student Loans?
AJ Smith is an award-winning journalist with more than a decade of experience in television, radio, newspapers, magazines and online content. She currently serves as the managing editor for SmartAsset. AJ has a passion for meeting new people, sharing stories and helping others. She has degrees from Princeton University and Mississippi State University. AJ and her husband also write and illustrate educational children's books. More by AJ Smith