3 Lessons From Lance Armstrong's Fall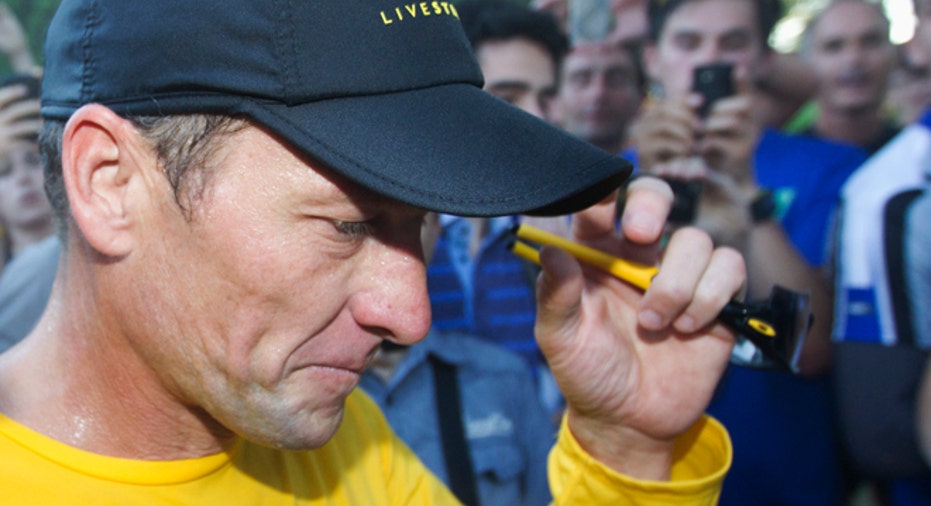 Lance Armstrong joined the ranks of other disgraced celebrity athletes such as Tiger Woods and Michael Vick this week, after he stepped down as chairman of the LIVESTRONG foundation. The once celebrated cyclist was stripped of his seven Tour de France titles due to the doping scandal.
But within Lance Armstrong's fall from grace lies a cautionary tale for businesses of all sizes, according to Cliff Courtney, EVP of marketing at Zimmerman Advertising. Getting in bed with a celebrity may be more trouble than its worth.
"These relationships can always cause more headaches than anything for companies, and produce catastrophic results for shareholders," Courtney said.
Although Armstrong has stepped down as chairman from his LIVESTRONG  Foundation, he still should go one step further and come completely clean, Courtney said. Armstrong issued only a brief statement resigning from the board which didn't mention the doping allegations, and has said on his official Twitter account "What am I doing tonight? Hanging with my family, unaffected, and thinking about this #onward," linking to an article on his foundation celebrating 15 years of helping those with cancer.
His biggest mistake is his lack of humility thus far, Courtney said.
"He should say, 'I have made questionable decisions I regret, and I will put all of my energy into being the best father I can be, and into cancer treatments and awareness," he said. "Where is the humility?"
For businesses that do find themselves in a public relations nightmare similar to what LIVESTRONG is now facing, Courtney said there are three rules: get information out first, fast, and in its entirety.
"Assume that with today's media scrutiny, you will be had and caught," he said. "Americans want to forgive and forget, so come forward."
And if you are thinking of hiring a celebrity, make sure you have the brand to back it up, he said.
"Don't rely on the artifice of celebrities or gimmicks, because it's like a shortcut to success," he said. "It's its own kind of testosterone or doping for your business. It will be fast to take you down, so your value proposition has to be greater, or brighter than any single celebrity. The brand has to stand for something."