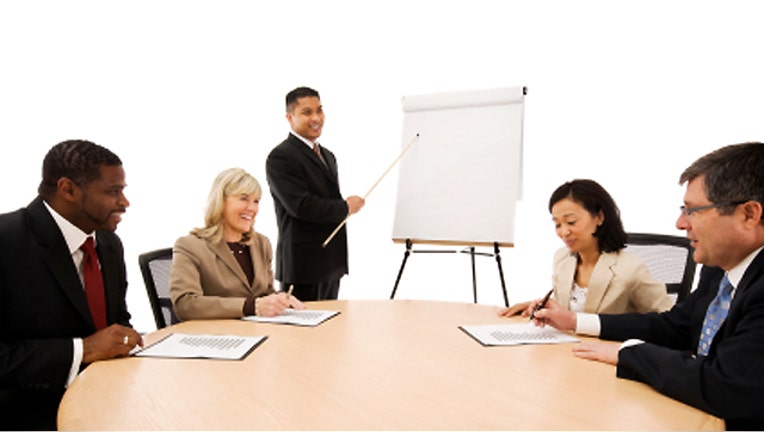 We are well into the holiday season, and with it has come a glut of holiday ads. And while the omnipresent holiday marketing can wear thin, I still like to take a bit of time every year to reflect on what major corporate campaigns have decided to do – after all, they typically have multimillion-dollar marketing agencies pumping these campaigns out. There aren't many small business owners who are able to afford such campaigns, but those of us without deep marketing pockets can still learn a few lessons from what these campaigns are doing right, and what they are doing wrong.
Lesson 1: People are no longer shopping for themselves.
This is probably one of the best lessons to learn about holiday marketing. No one shops for themselves this time of the year. Just look at Barnes and Noble's big holiday campaign: "A book is a gift like no other," "A book is a gift they'll remember." The focus is on the giftee, not the gifter.
Slapping a ribbon and some decorative graphics on your campaign doesn't make it an effective holiday-themed push. Rather than telling your target market how your product or service benefits them, tell them how it helps the person they are buying for. This all might sound obvious, but I'm always surprised at how many businesses miss the point of holiday shopping. Yeah, some people do use the sales to buy themselves whatever they want, but the majority of your holiday surge will be gift-buyers.
Lesson 2: Feel-good moments can be marketing gold.
A lot of businesses try to distance themselves from the commercialization of the holidays to focus on family. Remember Apple's big campaign from last year, "Misunderstood"? It was probably the stand-out ad of the holiday season, and it even won a Creative Arts Emmy. At it's surface, it's a commercial about a kid who is seemingly stuck behind his iPhone, missing all sorts of wonderful family moments. Then at the end we find out he's actually been making a video of his family. It really is a super-sweet ad, but beyond that it shows how to sell a product without overtly selling it. Apple shows what the iPhone can do, and caps it with a sweet holiday message.
Compare that with an ad that, I feel, tried to capture that same feeling but really dropped the ball – Kohl's 2014 holiday campaign "Magic." A dad and a son, at first divided, are then united by the beauty and wonder of the holidays. Yeah, the feel-good moment is there, but there is no connection to Kohl's at all, save for a couple of super-imposed logos. It feels forced, and the main difference is that Apple showed how its products can help create the feel-good moment at the end of its commercial, while Kohl's just capitalized on an artificially manufactured "magic moment."
Lesson 3: You need to stay cohesive and focused.
Your holiday branding and campaign need to be consistent. Consider Coca-Cola's holiday marketing – they've been using slight variations of an image of Santa drawn by artist Haddon Sundblom back in the 1930s. This branding has graced Coca-Cola's winter campaigns for decades, including their most recent 2014 push. Sundblom's Santa stands out unique compared to other versions of old Saint Nick, and Coca-Cola uses that unique look in all its forms of holiday advertising, from print to branding to commercials.
Take a cue from one of the most successful corporations in the world – keep your campaign focused and consistent. If you redesign your logo for the holidays, make sure that is the only design you use, at least for this year. If you want to focus your message on family and togetherness, keep it focused on those topics. There always needs to be a common thread across all of the marketing you use during the holiday season. Otherwise, it feels disjointed, almost as though you decided to market during the holidays as an afterthought.
You're likely well into your holiday campaign for 2014, so now is the perfect opportunity to start reviewing what you've been doing, compare it to the major campaigns we've seen this year, and figure out what has worked and what has not. Holiday sales make or break a lot of small businesses, and if you're one of the ones who depend on November and December being strong months, you should be thinking about your campaign well before the end of the year. Figure out if your campaigns stuck to your overall message or theme, and then see if you can't adopt some tried and true techniques next year. After all, there is a reason why they make their way into multi-million dollar campaigns.
Deborah Sweeney is the CEO of MyCorporation.com. MyCorporation is a leader in online legal filing services for entrepreneurs and businesses, providing start-up bundles that include corporation and LLC formation, registered agent, DBA, and trademark & copyright filing services. MyCorporation does all the work, making the business formation and maintenance quick and painless, so business owners can focus on what they do best. Follow her on Google+ and on Twitter @deborahsweeney and @mycorporation.
More from AllBusiness.com: