3 Apps for Business Travelers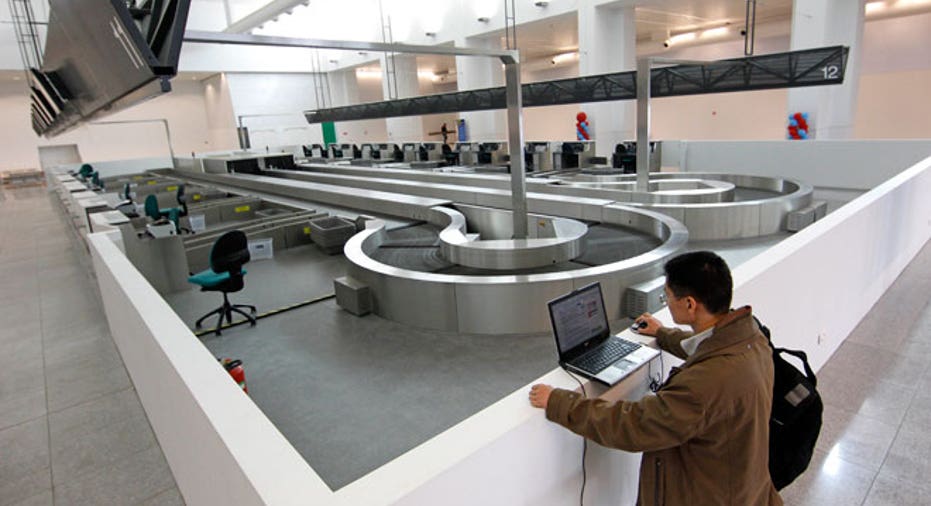 On the go business travelers have no choice but to connect to the Internet outside their home and office, but doing that could put their data and the company's network at risk.
Increasingly hackers and cyber criminals are targeting mobile devices connected to the Web from public Wi-Fi spots in coffee shops, cafes, hotels and airports.
"It's very easy to sniff people's connections to see bank account details and Facebook passwords," says David Gorodyansky, CEO of AnchorFree. "Business applications downloaded on to the employees phone, computer or tablet can also be compromised."
This spring the Federal Bureau of Investigation issued a warning to U.S. travelers using Wi-Fi connections in hotels abroad. According to the FBI, traveler's notebook computers were being infected with malicious software at an increased rate when they tried to set up Internet in their hotel room. Some travelers would get a pop up informing them of an update to software but it was really malicious software designed to compromise the data on a computer.
For business travelers that need to access the Internet in less than ideal locations isn't going away, but there are apps available to protect them and it won't cost a fortune.  Here's a look at three.
Boasting downloads of over 100 million, this popular app protects business users anytime they are on the Web outside of a secure location. Basically it protects the path from your computer and the company's virtual private network by encrypting any data when you are using a public Wi-Fi spot. Every Web site you visit from the public Wi-Fi spot will be turned into an encrypted https site, which prevents anyone from tracking what you are doing. In essence it makes any Web site you visit -- be it Facebook or Hulu -- as secure as a banking site. The app also blocks any malware and phishing and protects your identity so you can surf the Web anonymously.  Another added bonus: it compresses data so you can surf faster on your mobile device. The app costs $2.99 a month or $11.99 a year for the iPhone, free for Android phones and $4.99 a month for PCs and Macs.
Webroot's SecureWeb iPad and iPhone apps promise to do just that: enable you to access the Internet safely and securely. Its URL technology lets you know if a Web site is safe to enter and blocks you from entering ones that have malicious code in them. The free app, which is available for the iPad and iPhone, marks search results from Google, Yahoo, Bing and Ask as safe, unknown or known threats so that you know what you are getting into before accessing the site. The app also has tabbed browsing to make surfing multiple sites easier and a SecureAnywhere password holder to access all your password by clicking a button.
Claiming to be the world's safest web browser, Marble is a cloud based application that lets employers give employees using mobile devices a safe and secure way to access the network . With Marble, users surf the Internet in a secure browsing environment including a password protected browser, the ability to access a list of Web sites and cloud services that employees can access and the ability to prohibit employees from accessing sites and services that don't appear on the whitelist. The program also has encrypted storage of cookies and content that is downloaded and the ability for IT managers to remotely disable access and delete stored cookies and data. With Marble's virtual private network, employees can safely access the company's intranet remotely and securely share a network with other employees.