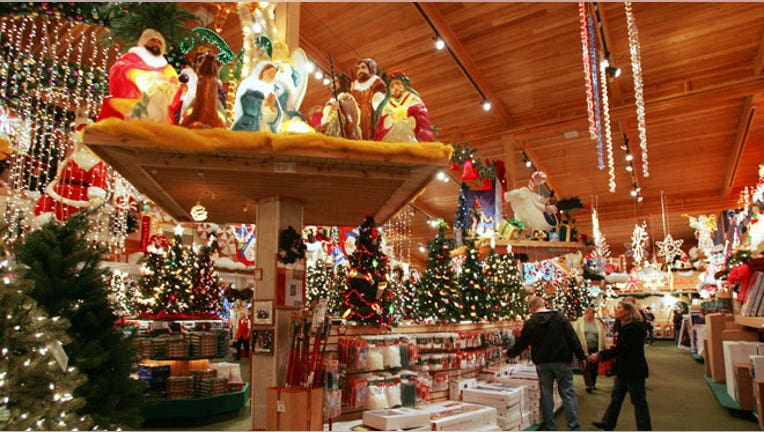 Thanksgiving is coming up and that means tables crowned with turkeys. It also means fires caused by folks who recklessly deep-fry them, which can lead to costly homeowner insurance claims.
State Farm is spotlighting the dangers of cooking fires through its yearly tally of grease and cooking-related claims filed on Thanksgiving. The good news is that there were only 29 claims nationwide in 2012, the lowest total in a decade. That's also a big drop from 2010, when there were 66 claims, according to the insurer.
November is the No. 1 month for grease and cooking-related fires, and December is the second highest month, according to State Farm.
To further remind deep-fry cooks to be careful, the company has enlisted the stars of A&E's "Duck Dynasty" in a video, "Hang on a Minute with Jase and Si Robertson." While standing uneasily inside a burning homestead, the country squires offer advice, such as "use your fryers outdoors … away from wooden structures."
Here are the top states for grease and cooking-related claims on Thanksgiving Day for the past eight years (2005-2012), according to State Farm:
Texas -- 38
Illinois -- 27
Pennsylvania and Ohio -- 23
New York -- 22
South Carolina and Georgia -- 16
Minnesota and Michigan -- 15
California, Indiana, Louisiana and Florida -- all have 14
The company noted that Georgia had the biggest hike in claims on Thanksgiving from 2011 to 2012, jumping from one to four claims. The largest drop came in California, where claims fell from 6 in 2011 to zero in 2012.
Filing a claim when the Butterball becomes a fireball
State Farm spokesperson Heather Paul says insurance companies handle deep-fryer and kitchen fires in the same way as other blazes that damage your home or property -- you're covered for the entire loss minus the deductible.
It's wise, she pointed out, to quickly contact an agent, the same day the fire breaks out, if possible. Paul also recommended taking photos of the damage and gathering any fire or police reports. She added that most insurance companies have 24-hour hotlines.
Jase and Si (and State Farm) provide deep-fry safety tips
More than one-third of fires involving a fryer start in a garage or patio. Cook outdoors at a safe distance from any buildings or trees and keep the fryer off any wooden structures, like a deck or patio.
Avoid a hot oil spill-over by first filling the pot with cold oil and then lower the thawed turkey into the pot to determine how much oil needs to be added or removed.
Shut off the fuel source or flame when adding the turkey to the hot oil to prevent a flare-up if oil does splash out.
Make sure your turkey is thawed before lowering it slowly into the pot.
Never leave a hot turkey fryer unattended.
Don't use ice or water to cool down oil or put out an oil fire.
Keep an extinguisher approved for cooking or grease fire nearby.
There's more: General cooking precautions
The leading cause of fires in the kitchen is unattended cooking, so be alert and watchful.
Have a "kid-free zone" of at least three feet around the stove and areas where hot food or drink is prepared or carried.
Keep anything that can catch fire -- oven mitts, wooden utensils, food packaging, towels or curtains -- away from the stove.
Don't forget the extinguisher.
Allstate: Christmas tree fire home insurance claim can reach $100,000
Allstate says an average of 67,500 homeowners claims are filed each year during the holidays. A study released this week by the insurer made several points, including:
Home fire claims jump 15% during the holidays.
Candles are the most likely cause of a residential blaze during holiday time, with Christmas week among the top three weeks of the year for such claims. The median cost for a claim is almost $50,000.
On average, there are three times more turkey fryer claims during the holidays than any other time of the year. The median claims cost is almost $29,000.
Around New Year's Eve, (last week of December through first week in January), there are nearly twice as many claims caused by fireworks. These claims average nearly $14,000 each.
Christmas trees are another holiday-related fire hazard that can be costly, with related claims coming in at an average of more than $100,000 each.
Since 2008, the single most costly holiday fire involved an artificial Christmas tree in the homeowners' living room -- the loss was nearly $2.4 million.
Beyond fire-related problems, Allstate points out that theft-related claims rise by 7% during the holidays. And sewer back-up claims increase by 19%.
Holiday cheer can be risky business
What can make this time of year so precarious? The company surveyed almost 10,000 people across the country and came up with these reasons:
52% say they're trying to do too many things at one time during the holidays.
60% are exploring new techniques for cooking and decorating.
55% who drink alcohol during the holidays say they drink more than any other time of the year.
56% say their daily schedule and routine changes during the season.
71% leave delivered packages outside their home, drawing attention to valuable gifts and holiday spending.
54% say they travel overnight during the holidays, leaving their homes more susceptible to risk.
37% of respondents with small children admit to becoming distracted or forgetful during the season.
The original article can be found at Insurance.com:$29,000 fried turkey? $100,000 Christmas tree?