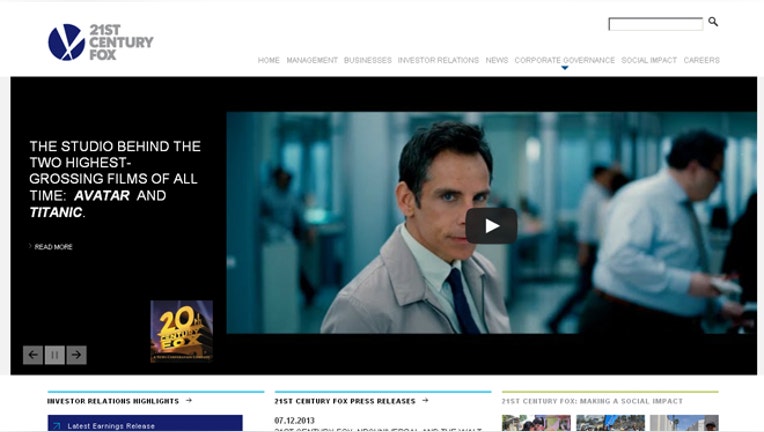 Twenty-First Century Fox (NASDAQ:FOXA) abruptly withdrew its $80 billion offer to purchase cable competitor Time Warner (NYSE:TWX) on Tuesday, saying Time Warner's management and board "refused to engage with us."
In a statement from Fox Chairman and Chief Executive Rupert Murdoch, the sprawling media giant that is home to Fox News, the Simpsons and an array of sports outlets said, "Our proposal had significant strategic merit and compelling financial rationale and our approach had always been friendly. However, Time Warner management and its Board refused to engage with us to explore an offer which was highly compelling."
Time Warner's stock had soared on the news last month that Fox was pursuing it in an acquisition valued at $85 per share, but the New York-based media company's shares plunged 11% to $75.75  in extended trading Tuesday after Fox announced it was withdrawing its offer.
Fox's shares jumped nearly 8% in after-hours trading to $33.74. The FOX Business Network parent company has also approved a new $6 billion stock buyback plan.
The Fox announcement to throw in the towel on the Time Warner acquisition came as a surprise -- Fox executives were widely expected to layout their case for why the merger makes sense for both companies, as well as their respective shareholders, during Fox's earnings call on Wednesday after the markets close.
Fox had said a merger would generate $1 billion in cost savings and create a cable and content powerhouse that would include Fox News, HBO and a wide array of sports programming.
Murdoch was said to be particularly enamored of pay-channel HBO and its prestige content and potential for growth.
Time Warner had rejected Fox's offer, arguing to shareholders that its standalone plans are "superior to any proposal" made by Fox.
Analysts had speculated that a second and more lucrative offer at between $90 and $95 per share might have changed some minds at Time Warner.
Wells Fargo analyst Marci Ryvicker said in a research note last week that a Fox-Time Warner merger seemed likely at some point, but that obstacles would need to be overcome. Such as a sale of  Time Warner's CNN news network, which competes directly with Fox News, in a nod to anti-competitive regulations.
However, keep in mind that takeover deals frequently progress in fits and starts. It was uncertain Tuesday whether Fox had any intention of raising its offer in the future.