21st Century Fox CEO James Murdoch Talks Media M&A, Earnings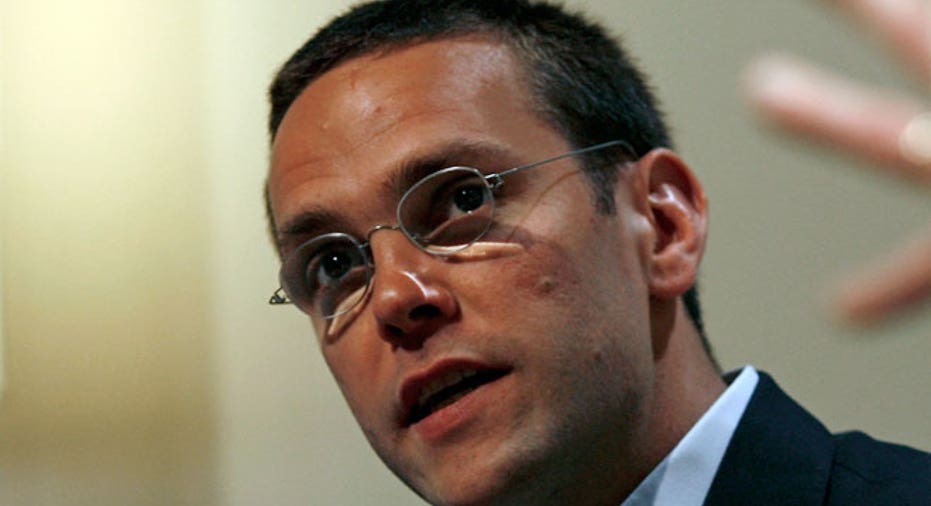 Don't expect the Murdoch's to jump into the media M&A game just yet....
CEO James Murdoch told investors on Wednesday the company does not have a "heightened appetite" for M&A right now despite AT&T (NYSE:T) and Time Warner's $85 billion deal announced last month. This deal followed Verizon's (NYSE:VZ) plans to pay nearly $5 billion for Yahoo (NASDAQ:YHOO). That deal is being overshadowed by a hacking incident of Yahoo accounts.
James Murdoch's comments were made during the company's quartely earnings call.
21st Century Fox Inc. (NASDAQ:FOXA), the parent of FOXBusiness.com and FOX Business Network, posted a 22% increase in net income for the September quarter, driven by higher subscription and advertising revenue at its cable channels and strong performance at its film and television studio.
The company, whose properties include the Fox television network, a stable of cable channels such as Fox News, and the 20th Century Fox studio, reported total revenue of $6.51 billion, up 7% from the year-earlier period.
Net income in the quarter rose to $821 million, or4 cents per share, from $675 million, or 34 cents per share a year ago. Adjusted for one-time items, Fox delivered per-share earnings from continuing operations of 51 cents.
Analysts polled by Thomson Reuters were expecting revenue of $6.49 billion and adjusted earnings per share of 44 cents.
At the cable networks segment revenue increased 10%. Revenue from carriage payments by pay TV providers increased 8%, due to contractual rate increases that the company said were led by its regional sports networks, FX Networks, FS1 and Fox News Channel. Domestic advertising revenue grew 6%.
In the television segment, which consists of the Fox Broadcast Network, revenue was down 1%. The company cited competition with Olympics coverage, which aired on NBCUniversal networks in the U.S., and difficult comparisons to the year-earlier quarter when Fox aired major events such as the Emmy Awards.
The filmed entertainment segment increased revenue 7% to $1.91 billion, largely due to higher television production revenue. Operating income before depreciation and amortization in the film unit more than doubled to $311 million.
21st Century Fox and News Corp, parent company of The Wall Street Journal, share common ownership.
*Updated to include James Murdoch comments.