21st Century Fox, Apollo Global Merge Production Firms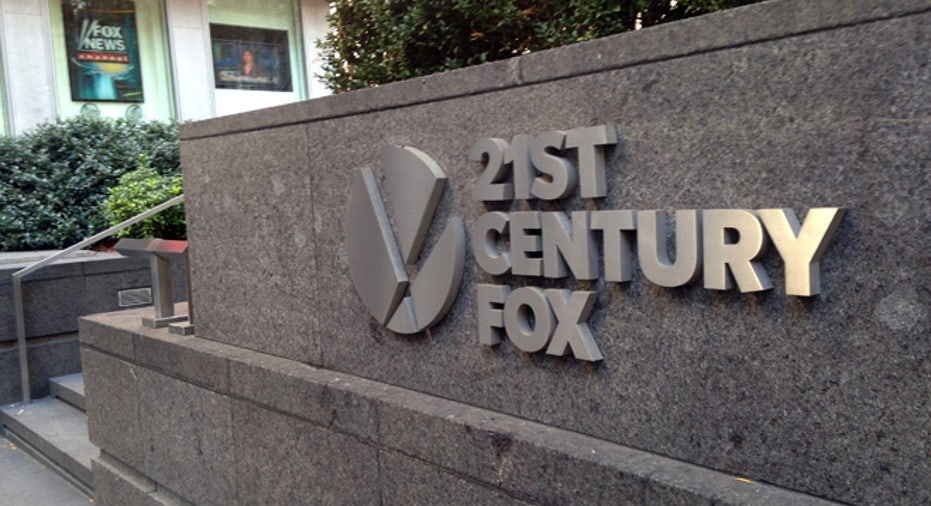 Media giant 21st Century Fox (NASDAQ:FOXA) and private equity firm Apollo Global Management (NYSE:APO) said Friday they have completed an agreement to merge production companies Endemol, Shine Group and CORE Media into a single global content provider.
The agreement caps a deal that had been in negotiations for months, and each entity will own 50% of the joint venture. Financial terms were not disclosed by the companies.
In a statement, the companies said the newly merged group's businesses will have creative operations in over 30 markets, "with a diverse portfolio of over 600 formats, both scripted and non-scripted, coupled with digital, gaming, and distribution operations."
Media companies have been consolidating their diverse holdings in recent years all in an effort to focus on creating and producing content that can be delivered over an array of mostly digital platforms.
Sophie Turner Laing, former head of content at Fox's BSkyB, will serve as the new combined group's CEO, the companies said.
"This partnership advances our strategy of accelerating 21st Century Fox's growth in worldwide television production," Chase Carey, 21st Century Fox President and Chief Operating Officer, said in the statement. "The combination of these assets will create a leading global format business with a deep and diverse portfolio of products, enhanced distribution capabilities, and world-class creative talent."
Among the shows produced by the newly combined company are Shine's "MasterChef," Endemol's scripted drama "Hell on Wheels" and a talk show hosted by Steve Harvey, plus Core's stake in the talent competitions "American Idol" and "So You Think You Can Dance."
"It is a particularly opportune time to bring together three extraordinary companies, establishing one of the most innovative and diverse content creators in the world," said Aaron Stone, Senior Partner at Apollo. "The group will have impressive capabilities to offer the creative community and to invest in all aspects of media's future."
Just Spee, the current Endemol CEO, and Alex Mahon, CEO of Shine Group, will remain with their companies until 2015 and then step down to "pursue new opportunities," the companies said. Elisabeth Murdoch will step down as Non-Executive Chairman of Shine Group when the deal closes.
The deal is still subject to regulatory approval.
21st Century Fox shares were down slightly in pre-market trading. Apollo's shares were flat. 21st Century Fox is the parent company of FOXBusiness.com.