2024: The Year Your Smartphone Will be Able to Control Everything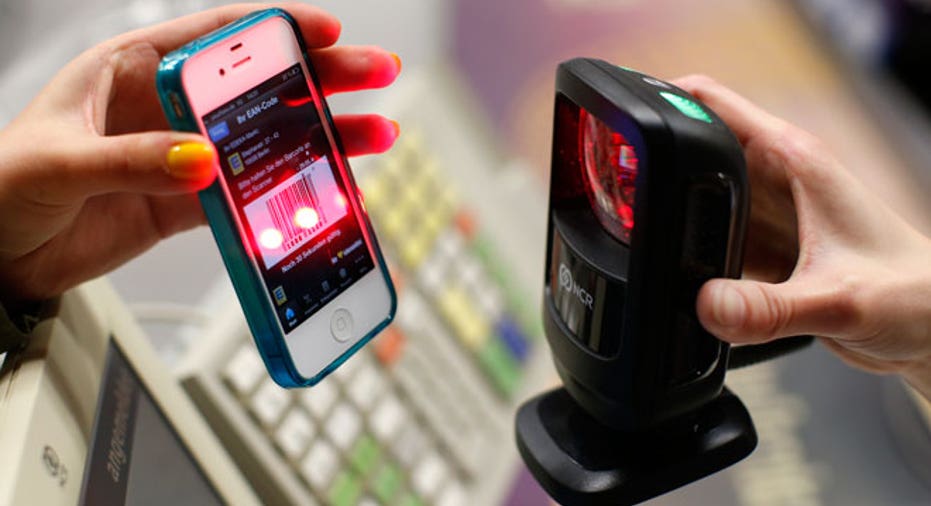 There are three items on everybody's checklist when they walk out the door: Keys, wallet, and cell phone. But when will we be able to condense everything on that daily checklist to just one item: Our cell phone? The answer: 2024.
Look at the technology already available in 2014. Starbucks (NASDAQ:SBUX) and Wendy's (NYSE:WEN) currently have apps in which the customer can put money on it, much like a gift card, and have a cashier scan their phone for payment. Money can be added to the app whenever the user decides. Visa (NYSE:V) just announced a PayPal-like method for purchasing items on your cell phone.
"The technology is here now, there is no reason we can't have a mobile driven world," Whistle Group CEO Vivek Nasta said.
Security concerns could be a cause for a lack in users, but this form of payment travels through the air from the phone to the scanner, a similar technology found in some smart cards, one of the most secure forms of payment.
So why the span of a decade until cell phones are universal, until they are the only item people travel with? As Gartner research director Sandy Shen put it, "…the mass market won't see this happen before 2024. The reason is because not all of your cards and IDs will be included in the mobile phone as not all service providers and government agencies are working toward that goal."
People always travel with their IDs and cards other than credit cards, such as driver's licenses, insurance cards, and mass transit cards. They are all needed, but will these government agencies and service providers work with cell phone brands to create apps that would share this information? GEICO already has an app that allows users to view and share their insurance ID cards.
If security is the main concern, there are already phones on the market that require finger-print recognition technology to unlock. Not only that, but most apps with privacy settings require passwords. Banking apps, like the Chase (NYSE:JPM) mobile app, have the option of sending a text message to your phone when the account is logged into from an unrecognized or new device. The app then will not allow access on that new device until it is approved by the phone that received the text message. Even Facebook (NASDAQ:FB) has the option to alert users when their account has been logged in from a new device.
The question still remains if a government agency will rely on digital identification in place of a hard copy. It may seem unlikely, but almost all DMV forms can be filled out online, rather than having to fill out a hard copy. The security features are there, it's just a matter of the investment from not only a government agency, but merchants as well. Shen and Nasta both agree this is a massive investment that will take years to come.
Smartphones will most likely replace house keys and car keys before government issued IDs are on your cell phone, experts said. Drivers don't even need keys to start their car anymore. The contact-less technology used for mobile payments can also be used to unlock a car door or any door for that matter. Hotels already have this technology to unlock a customer's room, and if the phone is lost, mobile access to the room can be revoked, keeping it secure. Consumers can always keep keys as a backup or even cars, like the Ford (NYSE:F) Escape, have the number keypad to unlock the car. Imagine the peace-of-mind knowing that if you are unsure whether or not you locked the house or car, you can simply check your phone, and if in fact it is unlocked, you can lock it from miles away.