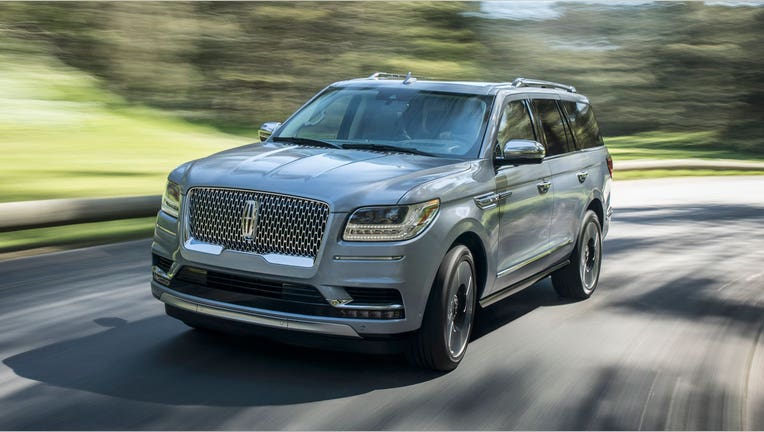 Lincoln faces stiff competition in the luxury market, but it may have a clear winner on its hands with the 2018 Navigator.
Once a virtual afterthought for luxury SUV shoppers, the Navigator is now a serious contender. The 2018 edition represents the Navigator's first top-to-bottom redesign in more than a decade, and Lincoln made it count. The all-new Navigator sports some of the latest in automotive technology, such as a 10-speed transmission and weight-reducing aluminum body. Inside, the Navigator offers a plush cabin with massaging seats and USB ports in all three rows.
With a long-awaited redesign finally complete, Lincoln sees an opportunity to close the sales gap between the Navigator and its chief rival, the Cadillac Escalade. Foreshadowing an oncoming battle, General Motors (NYSE:GM) launched a promotion in November that offered buyers a $5,000 discount when trading in a Lincoln model, according to a Bloomberg report.
"The Escalade will have a fight on its hands with the new Navigator," Matt DeLorenzo, managing editor for Kelley Blue Book, said. "This is really a big opportunity for [Lincoln] to ratchet up market share."
Though demand fell slightly, GM's venerable Escalade and its extended version, the Escalade ESV, logged 33,517 in U.S. sales in 2017, more than tripling the Navigator's total haul of 10,523. The Escalade has controlled at least 30% of retail sales for large luxury SUVs for four consecutive years, according to GM, even though the average Escalade sold for $20,000 more than its closest domestic competitor.
In December, the Escalade stumbled while sales of the Navigator accelerated, rising 30% versus the same month in 2016. Lincoln said new models spent just six days on dealership lots before a sale, and the two highest trim levels, Reserve and Black Label, accounted for more than 75% of retail sales during the month.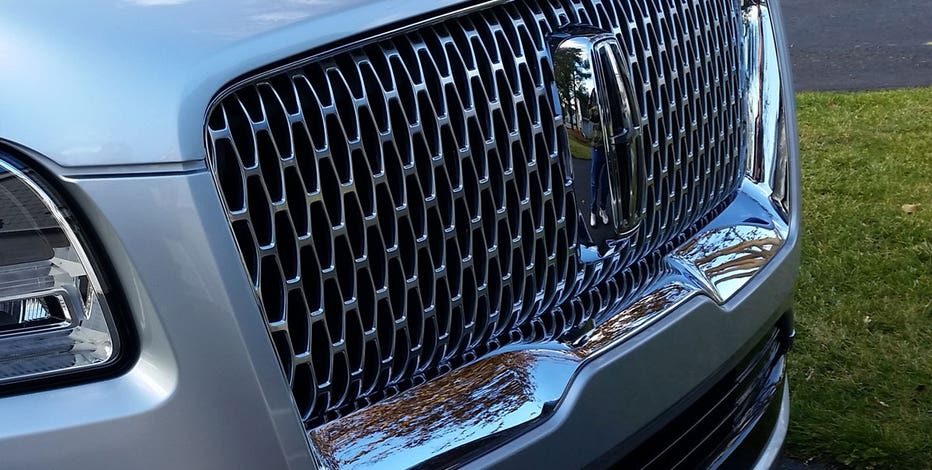 Beyond expanding Lincoln's sales volume, the Navigator is seen as a profit engine for parent company Ford (NYSE:F), particularly if buyers continue to pay more for the priciest models. That trend will limit pressure to ramp up volume and gives the Navigator an image of exclusivity, DeLorenzo noted.
The 2018 Navigator starts at $73,250 including shipping, over $8,000 more than the outgoing model. (The Escalade's starting price for 2018 is $75,290.) At the top of the range is the Navigator Black Label, which costs about $96,650. Prices for the Reserve trim start at $82,400.
The Navigator Reserve, as tested, will set buyers back $89,925. Options included a 20-speaker sound system, rear-seat entertainment system and technology package with a heads-up display, adaptive cruise control and active park assist.
The body-on-frame SUV weighs roughly 6,000 pounds but drives smaller than its actual size, thanks in part to an adaptive suspension. The Navigator is quiet and comfortable on the road, even with 22-inch wheels that come standard on Reserve models. The twin-turbocharged V6 engine, paired with the 10-speed transmission, packs 450 horsepower under the hood. Drivers can select from different driving modes tuned for comfort, inclement weather or four-wheel drive.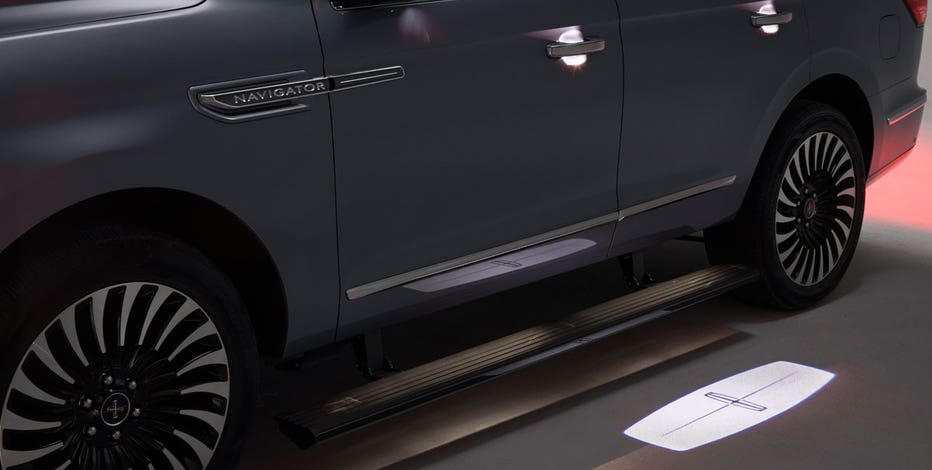 A 10-inch LCD screen is home to Ford's SYNC 3 system with Apple (NASDAQ:AAPL) CarPlay and Android Auto available to smartphone users. The Navigator also has built-in WiFi and TV screens.
There's ample room in the cabin, and an independent rear suspension allows for a spacious third row. Front seats are heated and cooled, along with a built-in massaging function. The power-folding second and third rows are controlled from a panel in the cargo area. When drivers approach the Navigator, its headlamps, grille and other exterior lighting glows brighter, and the running boards drop from a folded position under the doors.
The Navigator, built in Kentucky, went on sale in the fall.